When it's dinnertime at my house, our dog Farmer announces his enthusiasm by positioning himself next to my husband's chair and wagging his tail wildly. If it's steak night, he says (we imagine), 'Oh boy, steak – my favorite!' But then when it's chicken night: 'Oh, chicken – my favorite!" Sausage night? The same response: "Sausage, my favorite!" Food is definitely his favorite.
I'm like this about summer fruit. When strawberries arrive in June, I declare strawberries to be my favorite fruit of all time. When blueberries arrive in July? Sorry, I meant blueberries are my favorite fruit. Very favorite. But when August comes, I realize (as I do every year), that there's nothing better than a ripe juicy peach. Ever. I swear. (At least until the wild blackberries ripen.)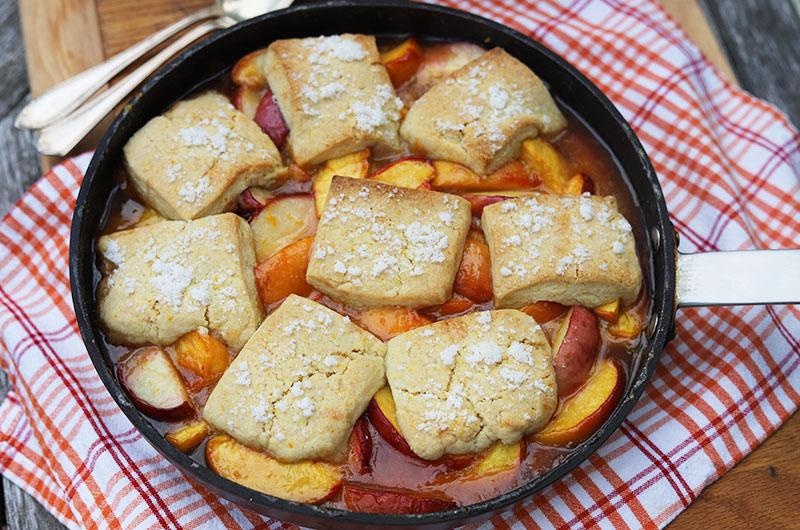 I grew up eating freshly picked peaches in Delaware, so I'm partial to eating them raw, sliced in a bowl with a splash of heavy cream. (And if you get some of those Goldbud peaches from North Tisbury Farm, you'll want to do that at least once.) But last week, after making Abby Dodge's Skillet Peach Cobbler with Ginger-Orange Biscuits, I changed my mind about cooking peaches. And I can't wait to make this cobbler again. It's so, so good. Warm from the pan with some of Abby's easy No-Churn Malted Vanilla Ice Cream or any vanilla ice cream, it makes the quintessential summer dessert.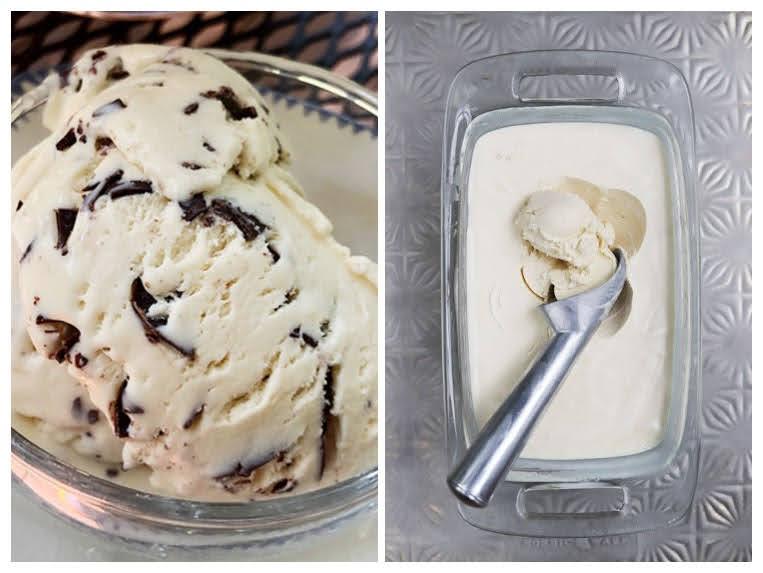 There is much to love about this cobbler. In Baking Together #26: A Crowd-Pleasing Peach Cobbler, Abby says, "This recipe has it all: make-ahead elements (biscuit topping), loads of flavor variations (I love choices), and minimal dishes (only one skillet for the filling – no bowl). It starts on the stove and bakes up quickly, is easy to serve, and most importantly puts a smile on everyone's face." On top of that: You can also make it with plums or a mix of stone fruits. Less than perfect peaches (the counter-ripened ones with a few soft spots) are fine in this, too.
You'll need between 2 ½ to 2 ¾ pounds of peaches for the cobbler so grab plenty when you see them. Any extras would love to pair up with tomatoes in this Yellow Tomato, Peach & Fresh Herb "Gazpacho" Salad.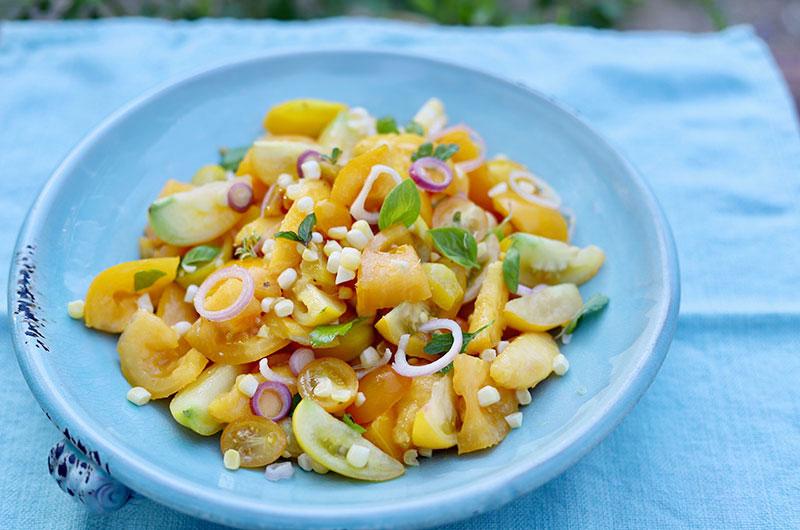 Yellow and orange, purple and fuchsia, red and redder — this is the time of year when I go nuts about colorful vegetables. I bought purple bell peppers, purple basil, bright pink amaranth sprouts, and red cabbage at Morning Glory this week just for fun. I also bought a white eggplant and shishito peppers, the first of the summer for me.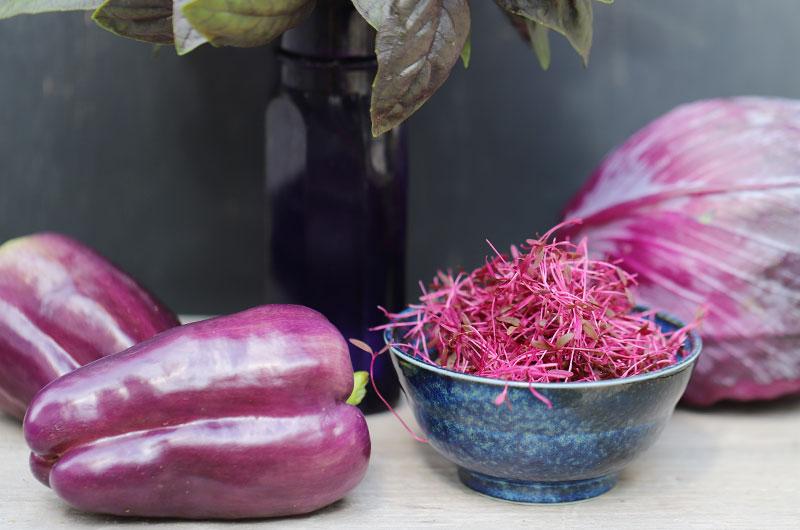 With my peppers and eggplant and basil I'll be making Roasted August Vegetables with Garlic, Ginger, and Lime, a recipe I first made to pair with Sear-Roasted Black Sea Bass with Ginger-Garlic Lime Butter. Sounds like dinner to me.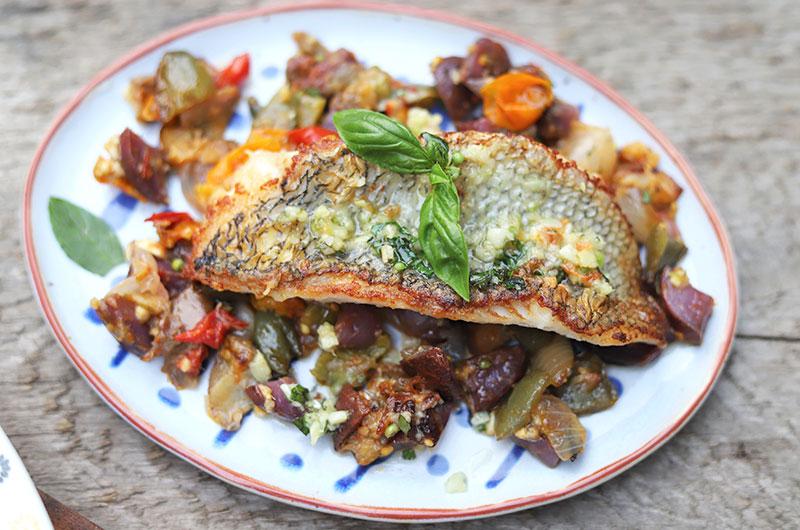 I'll be grilling my shishitos, and when the red bell peppers come in a few weeks, I'll make a batch of Roasted Bell Pepper and Sundried Tomato Romesco.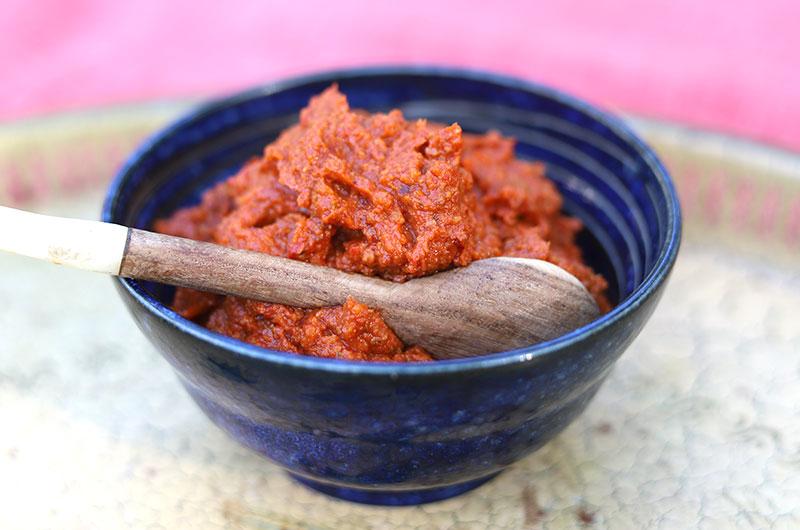 I'll serve the grilled shishitos with the Romesco in this dish of Blistered Shishitos with Roasted Bell Pepper and Sun-Dried Tomato Romesco.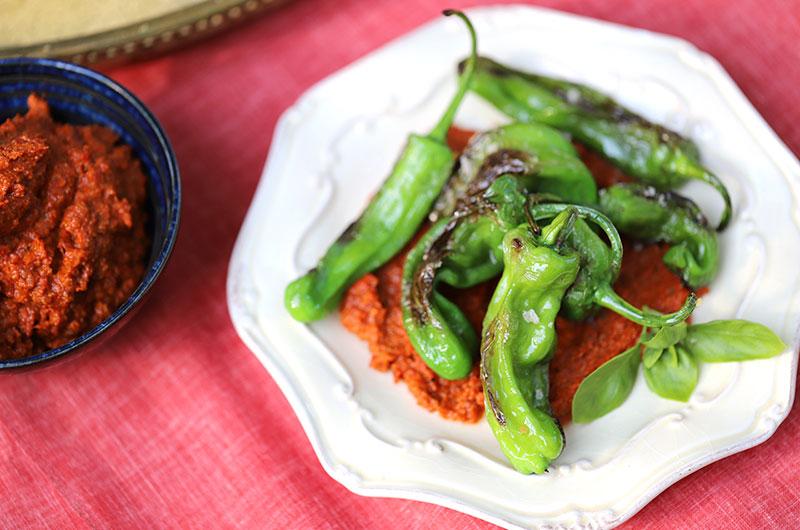 I may not be able to wait for local bell peppers to make one of my favorite summer fish dishes, Roast Fish Pepperonata. Did I mention Farmer likes halibut? It's his favorite.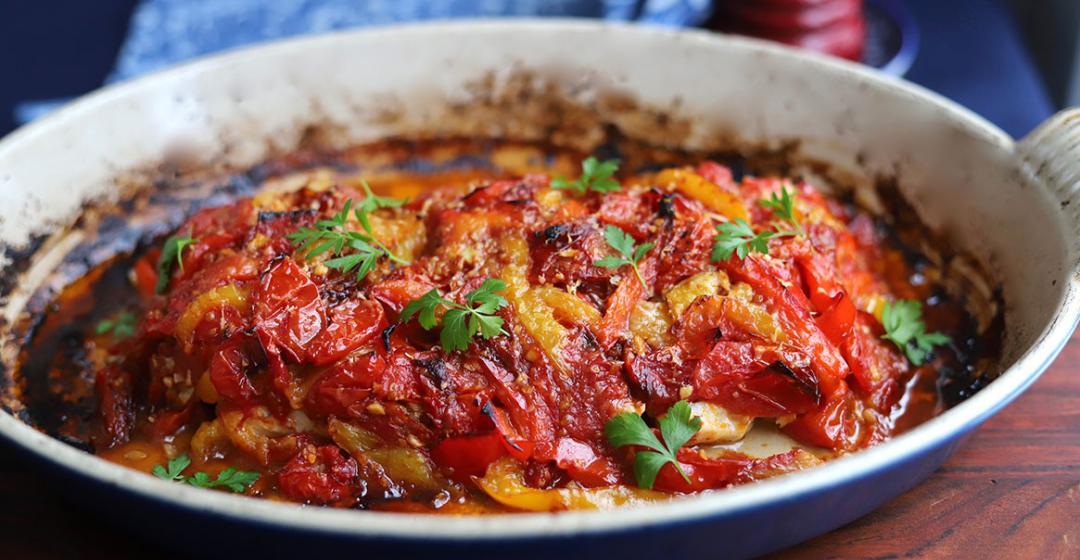 More favorites coming your way on Instagram this week @cookthevineyard. Be sure to follow us if you haven't already.
---

What's Open on the Vineyard
POP-UP
• On Thursday, August 4, the El Gato Grande taco truck will be at The Grey Barn and Farm again from 4 to 8 p.m.
The truck will also be at First Friday in Vineyard Haven on August 5, joined by Yommi, Tisbury Fireman's Association, Goldie's Rotisserie, Island Children's School (ice cream!), and Kulture Kombucha.
EVENTS
• The Iconoclast Dinner Experience returns to Martha's Vineyard and The FARM Institute on Monday, August 8, with four female chefs from across the country cooking with local ingredients for the event, The King is Dead.
CLASSY
• Katie Leaird's popular pasta club is on again at the The FARM Institute on Saturday, August 6 from 5:30 to 7 p.m. Learn to make fresh pasta and take some home to eat for dinner.
And don't forget, you can find a complete list of open restaurants — as well as farm stands and retail stores — at What's Open on Martha's Vineyard.