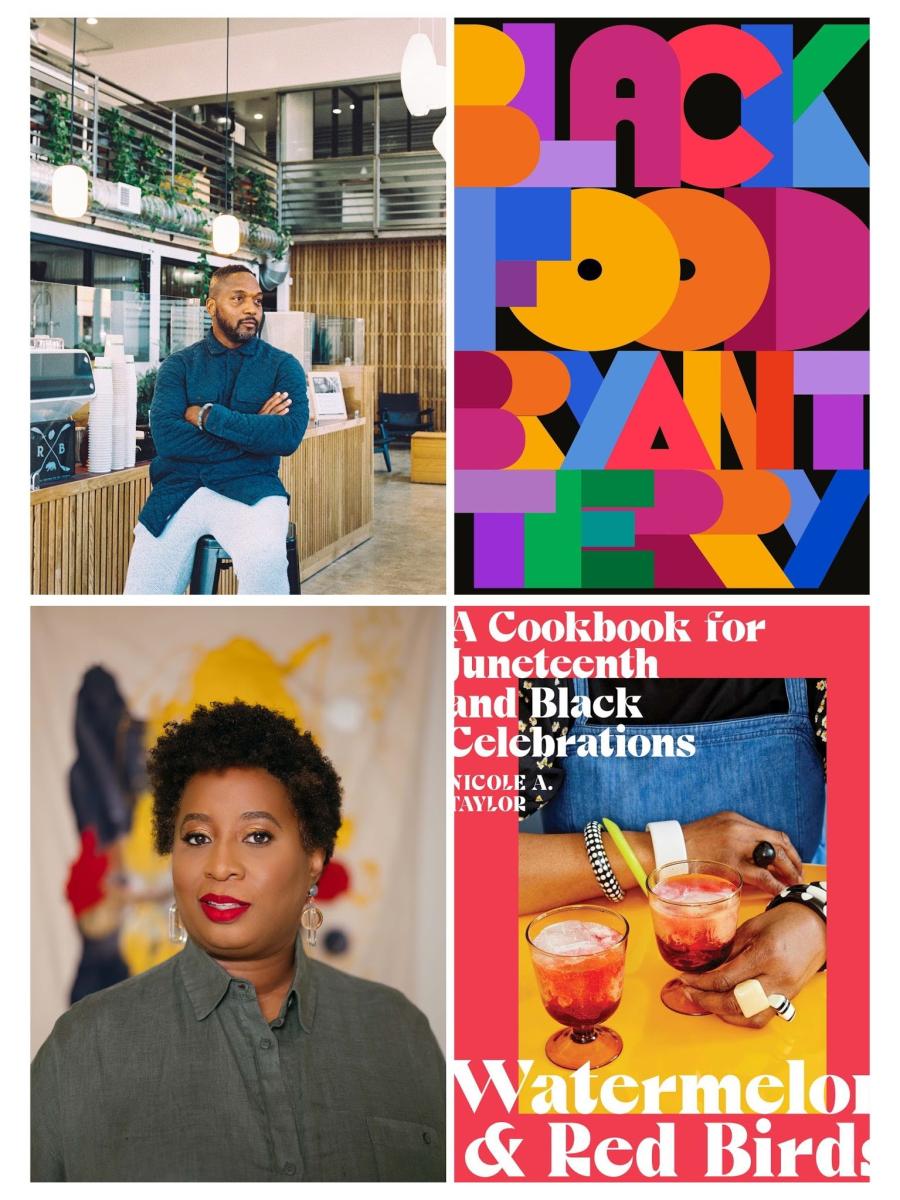 Never mind the hot weather – midsummer means it's time for Cook the Vineyard's highly anticipated annual cookbook author event. This year the lunchtime event - Beyond Recipes: How Stories Shape the New Cookbook – takes place on Tuesday, August 2 at Atria restaurant in Edgartown and features Bryant Terry, James Beard award-winning author of Black Food and Vegetable Kingdom, and Nicole A. Taylor, James Beard-nominated author of Watermelon & Red Birds: A Cookbook for Juneteenth and Black Celebrations and The Up South Cookbook. Dawn Davis, editor in chief of Bon Appetit and Epicurious.com, will moderate the discussion. Cook the Vineyard editor Susie Middleton will introduce the speakers.

Bryant Terry and Nicole A. Taylor are old friends and promise a wide-ranging and lively discussion, not only about how story-telling and cultural changes are shaping today's cookbooks, but also about the wider role of food journalists as social activists, sustainable advocates and documentarians.

The event runs from 11:30 a.m. to 1:30 p.m. and includes a light lunch, a signature cocktail, and the opportunity to buy books from Bunch of Grapes Bookstore. Buy your tickets here.