At down-Island Cronig's on Friday afternoon, I ran into my co-worker Julia Wells. "Look! Look!" she said from across the aisle. "Island grown strawberries!" We both pounced on them; I took one pint, then two. It seemed early for local strawberries, we both agreed, but heck, they looked great.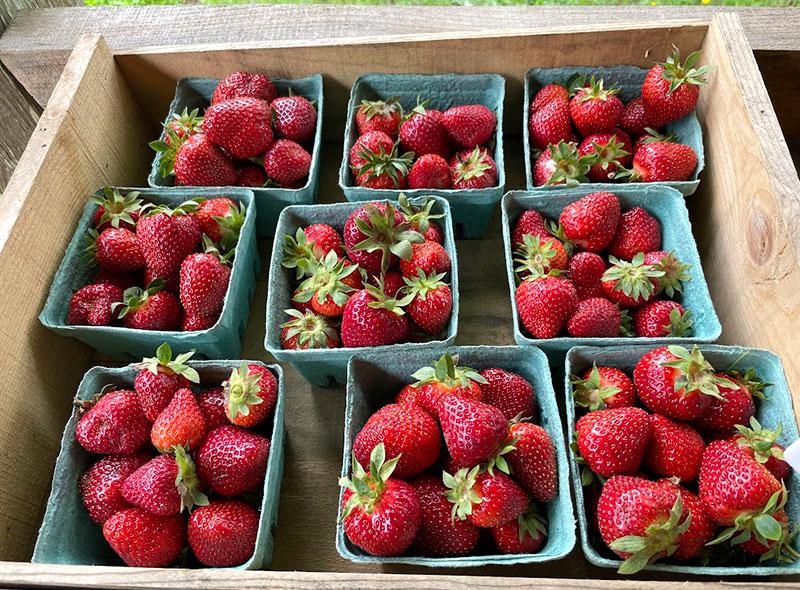 On my way home, I whizzed by the Whippoorwill farm stand on Old County Road and had to slam on my brakes when I saw "Strawberrries!" on their blackboard sign. Wow, this is too good to be true, I thought. But there they were. Naturally I bought some. And the most bodacious head of escarole. I love Whipoorwill's old-fashioned, open-air farmstand, and it's always worth a stop to see what beautiful produce or flowers they're harvesting.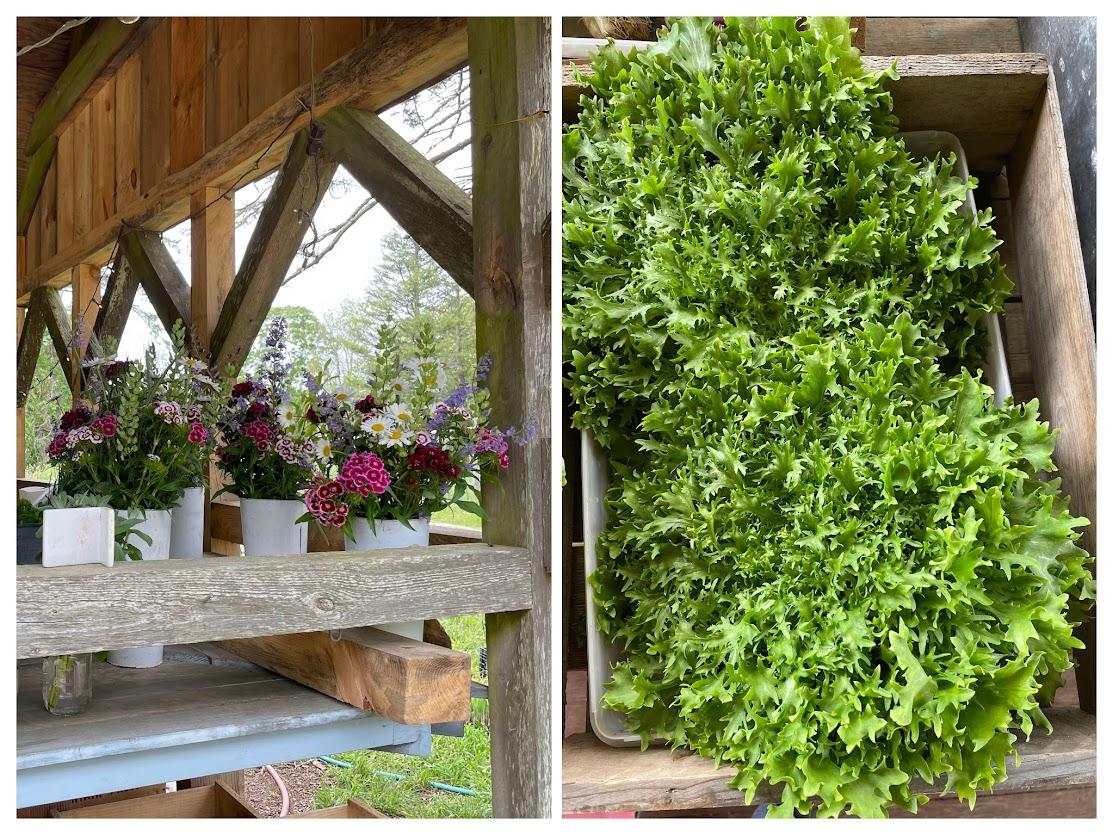 When I got home, I saw an Instagram post from North Tabor Farm about their first strawberry harvest – and a note about strawberries also coming in from Island Grown Initiative.
So folks, they're out there. You might have to hunt a bit, as a morning's harvest will disappear quickly. But nothing's better than warm, juicy, super-ripe, fresh picked strawberries. Remember they don't have a long shelf life, so if you buy too many (like me) pop some in the freezer right away or find a way to use the excess. I wound up making strawberry ice cream, which I do every summer, though usually not until later in the season. This is one of my very favorite things on earth to eat.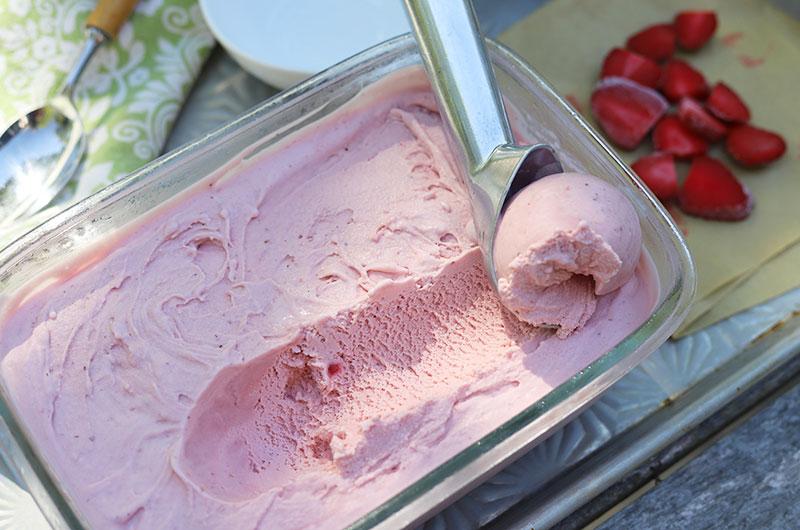 I'm passing along the recipe (which I also use to make Black Raspberry ice cream) to you now so that you can track down an ice cream maker if you don't have one.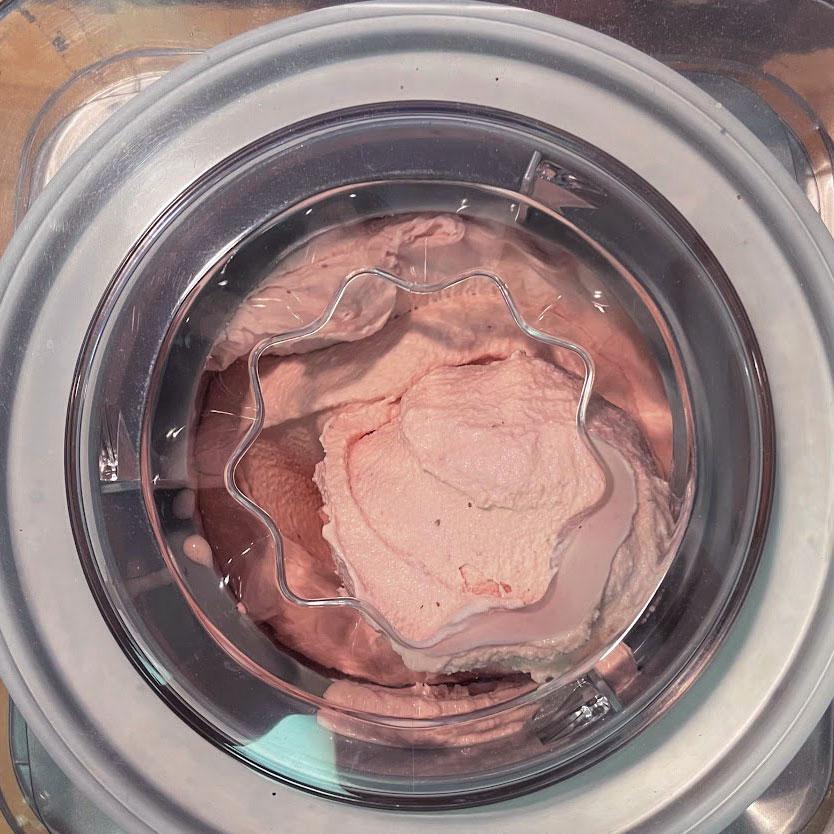 I have a Cuisinart Pure Indulgence 2-quart electric model, which I like and that generally gets reviewed as one of the best at its price point. Compressor models are big bucks, and though I like the nostalgia of hand-cranked, they don't quite get the job done and they require constant attention.
If you have a simple electric machine, you might be more likely to use it. I'll also be using mine later in the summer to make Sarah Waldman's straightforward and delicious Raspberry Sherbet.
Of course you don't have to put your fresh strawberries in ice cream! Abby Dodge has you covered with her Strawberrry Shortcake made with buttery biscuits and whipped mascarpone cream.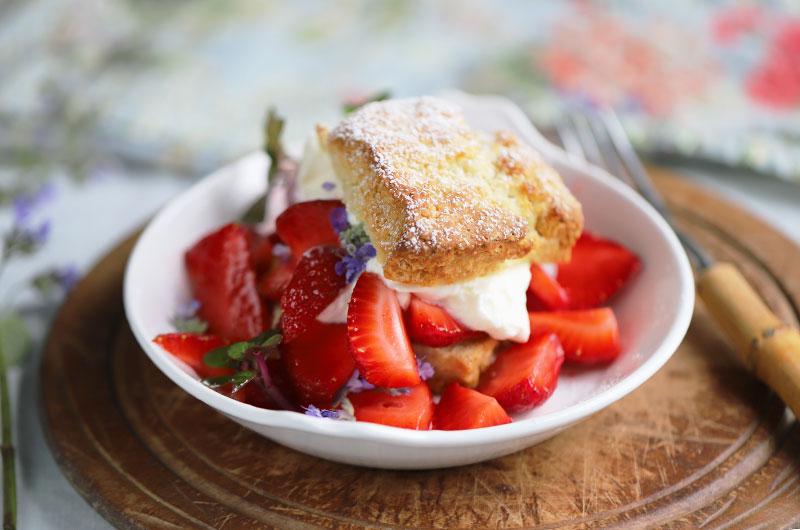 And remember Abby's fun Strawberry Hand Pies from last year? I'm definitely making those again.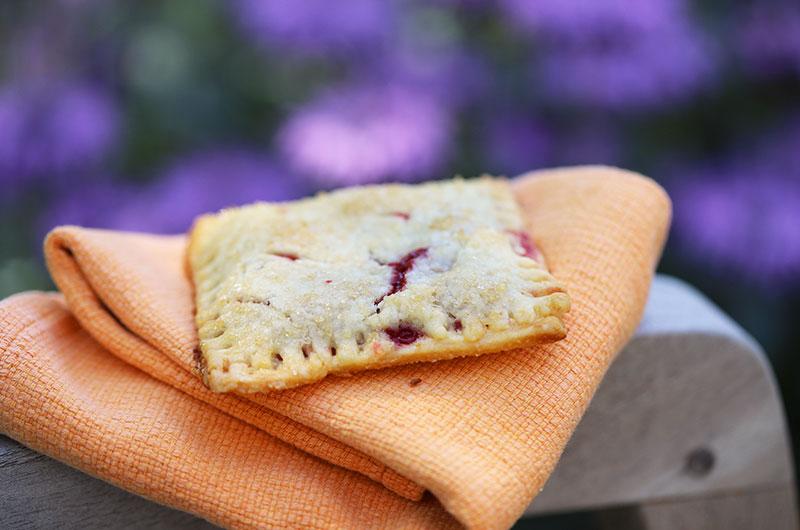 For a quick dessert, these Maple-Balsamic Strawberries with Crème Fraiche are just the thing.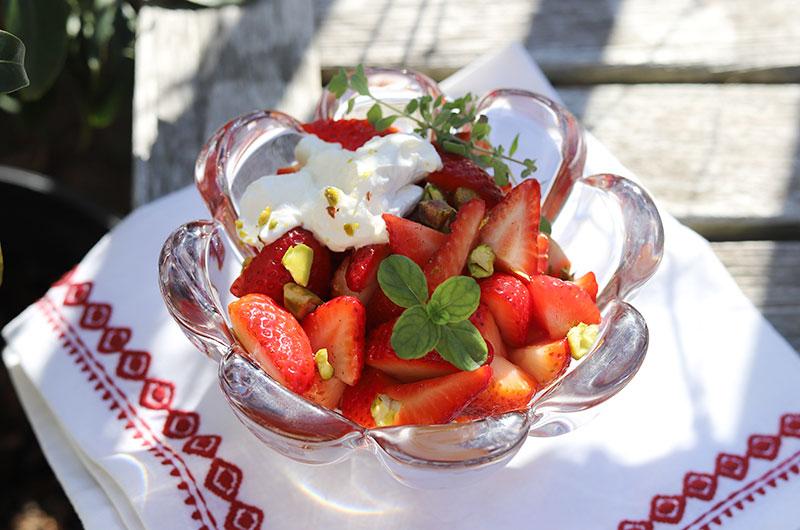 I'm also slicing and tossing strawberries into savory salads of all kinds, especially with goat cheese or feta. This June Strawberry, Tatsoi and Goat Cheese Salad would be good with a ginger-lime dressing, or with arugula instead of the Tatsoi.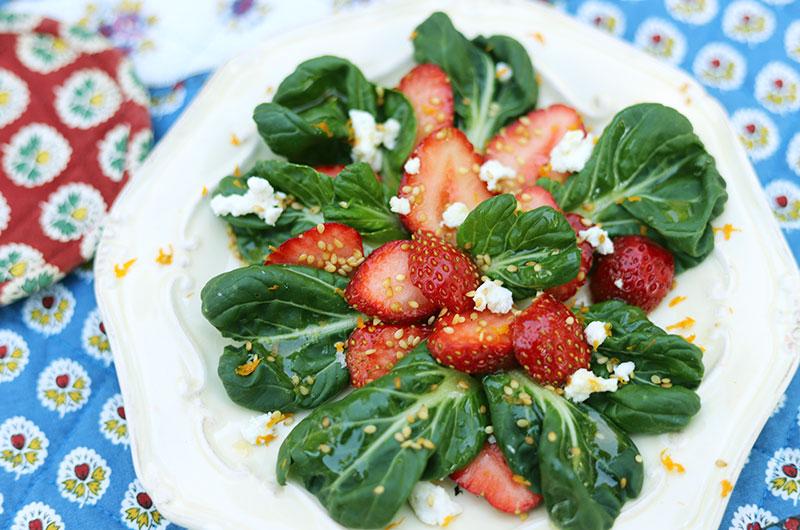 The greens are so gorgeous right now at all the Island farmstands (start your engines!) that I could eat everything on a salad. Apparently, I get this way every year – hence this Farm Stand Salad with Roasted Fingerlings, Spring Onions, Shiitakes and Snow Peas. Now there's something you could have for dinner that doesn't have strawberries in it!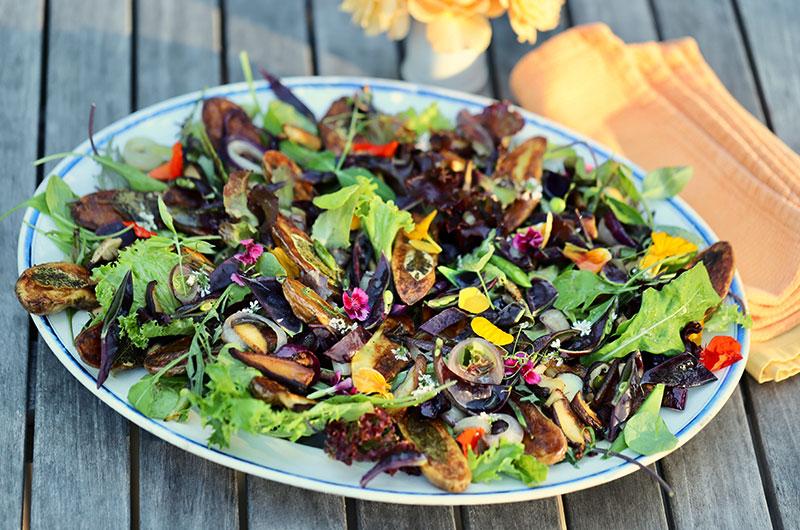 Hey, I'll see you on Saturday at the first West Tisbury Farmers' Market at the Ag Hall! And on Instagram, where @cookthevineyard is back in action.
P.S. I just heard that Morning Glory Farm is planning their Strawberry Celebration for June 18. The farm stand will feature strawberry lemonade and strawberry shortcake and hay rides will be available, 11 a.m. to 3 p.m.

---
PLANT SALE
• The plant sale going on at Grey Barn in Chilmark features huge, healthy tomato plants, a wide variety of herbs, and hard-to-find annual flowers like the Queen series of zinnias.
PRIDE WEEKEND
• In conjunction with the first official Pride weekend on the Vineyard hosted by the Oak Bluffs Business Association, Oyster Bar 02557 will hold a Drag Show Brunch from 10:30 a.m. to 3 p.m. on Sunday, June 12.
EAT IN OR TAKE OUT
• Chilmark Tavern has announced they will offer take-out again this year in addition to sit-down dining.
ARTCLIFF RENO
• Sadly, the ArtCliff Diner will not be open this summer. The good news? It will reopen as soon as much needed renovations are completed.
REMINDER
• The first West Tisbury Farmers' Market of the season is this Saturday, June 11, at the Agricultural Society fairgrounds.
And don't forget, you can find a complete list of open restaurants — as well as farm stands and retail stores — at What's Open on Martha's Vineyard.