I love it when a cookbook, an author, and a publisher were meant for each other — the result is a book brimming with passion that's both useful and inspiring, too. Bagels, Schmears, and A Nice Piece of Fish: A Whole Brunch of Recipes to Make at Home by Cathy Barrow (Chronicle Books) is the perfect example.
Before I headed into the kitchen to make bagels this weekend (which I did, with great success!), I sat in a chair with Cathy's book, soaking up her memories of learning the art of homemaking from her great-grandmother, a balaboosta (homemaker) of the first order, of learning to bake and make chicken soup after school at her grandmother's house, and of all the ways her mishpocha (family) inspired a love of food and cooking. If I'd never gotten out of the chair, I'd have been charmed.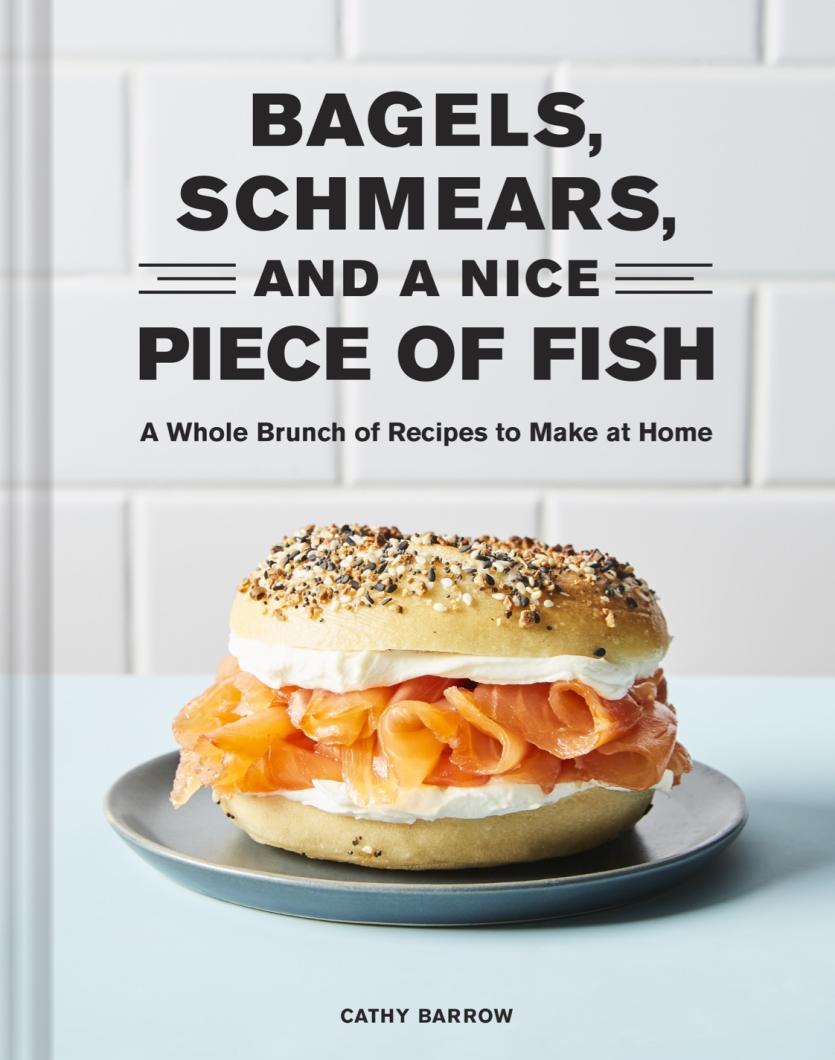 But with Cathy's confident voice (she's the author of Mrs. Wheelbarrow's Practical Pantry, Pie Squared, and When Pies Fly) and the book's illuminating photos and accessible design, it felt completely natural for me to get out my stand mixer and make bagels.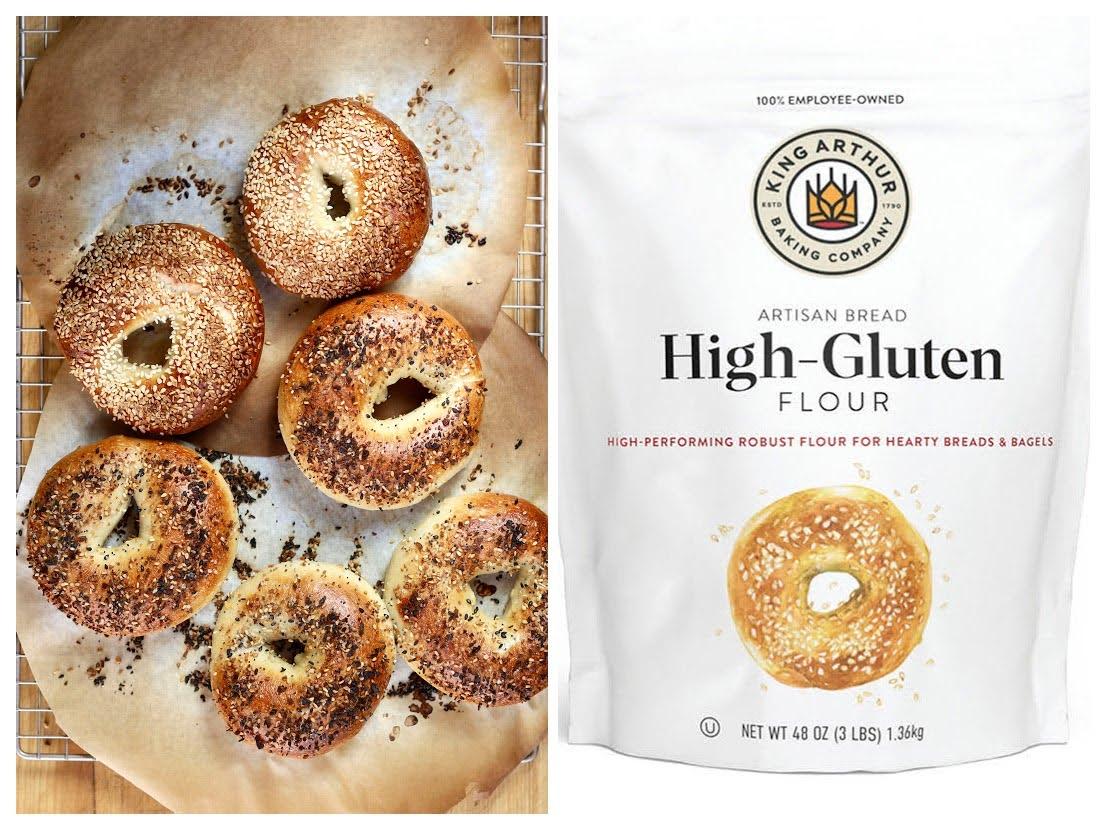 I did as was suggested and ordered high-gluten flour from King Arthur Flour; I used my scale to measure precisely; I followed the shaping photos assiduously and proofed my first batch of New York bagels (a home-friendly yield of six) overnight in the fridge. In the morning I boiled them briefly and baked them in my screechingly hot oven. And voilá – delicious homemade bagels, with a crackly crust and just the right amount of chew.
I was so focused on making the bagels that I forgot to make one of Cathy's delicious schmears, or her homemade lox. Now I want to dive back into the book to make flavored bagels, Montreal bagels, bialys and yes, bagel dogs. Plus pickles, salads, and a fabulous selection of bagel sandwiches (no homemade bagels required). Fortunately, Chronicle Books has provided the Puttanescizza Bagel sandwich recipe for us all to try. For the bagel recipes themselves, you'll have to pick up the book. (You can trust me that it's worth it.) It wouldn't make sense to excerpt them here out of context — there'd be far too many helpful tips, sidebars and photos left behind.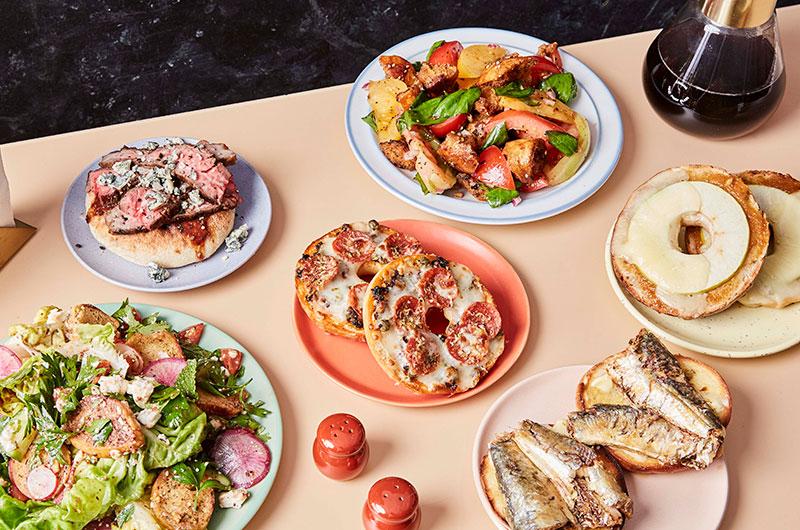 As a bonus, I'll introduce you to Cathy (a longtime summer Vineyard visitor) virtually on Thursday, April 7 (tomorrow) at 4:30 p.m. in a free Zoom chat we're doing through the Oak Bluffs Public Library. Email here for the link to Susie and Cathy's chat.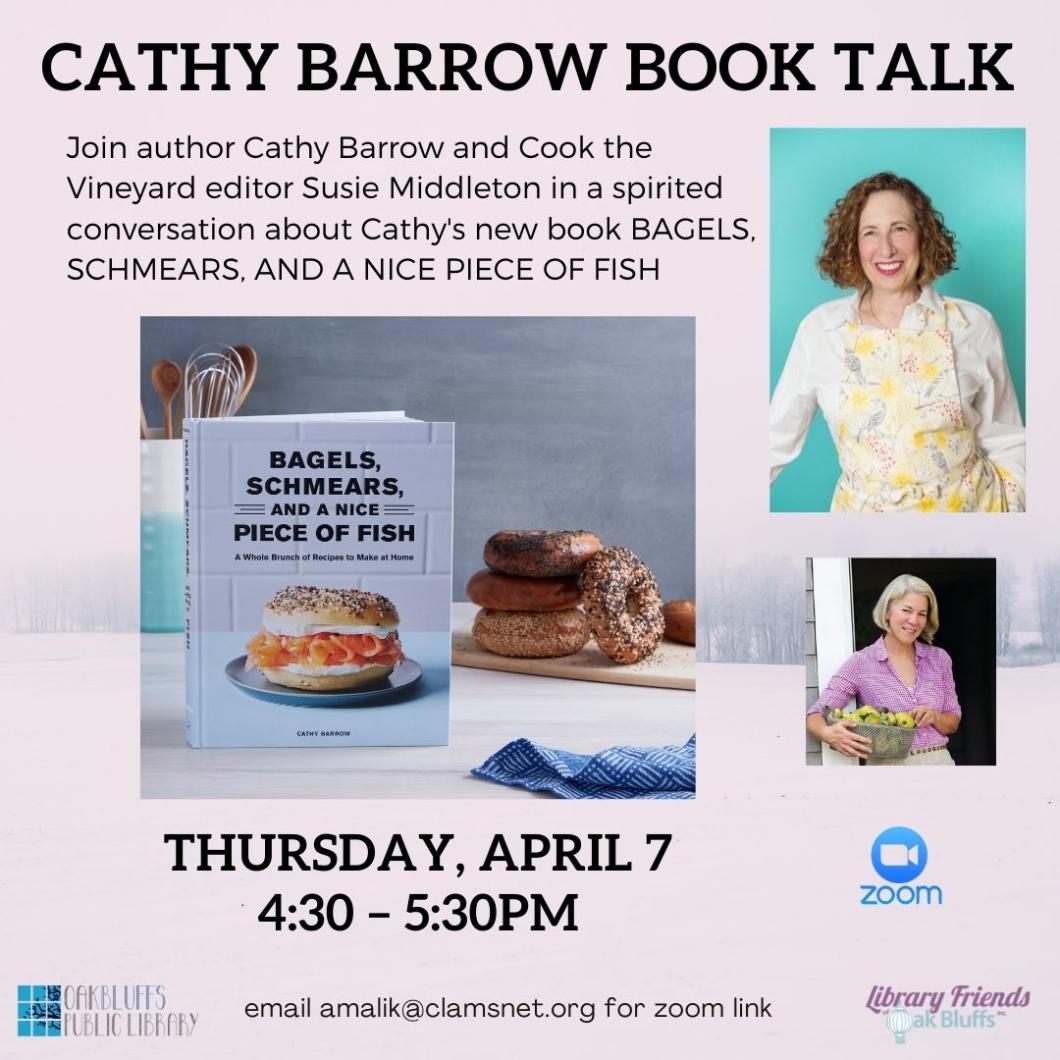 If you need more immediate bagel gratification, our very own Vineyard artisan sourdough bagel makers, Fantzye Bagels, are back for the season. Preorder now for pick-up this Saturday at the Kitchen Porch between 9:30 a.m. and 11 a.m. For kicks, read about Fantzye founder Elana Carlson's West coast bagel pilgrimage this winter, which included hanging out in the kitchens of San Francisco bagel makers Midnite Bagels and Chicken Dog Bagels, and checking out the California-meets-Montreal-style bagels at L.A.'s Courage Bagels.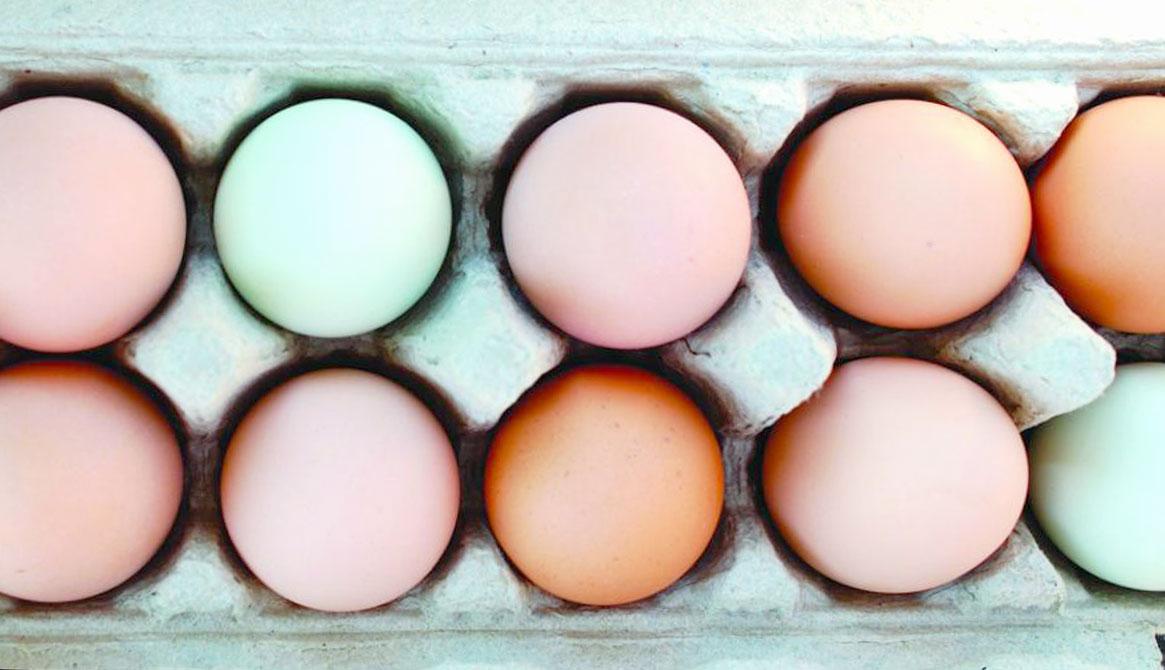 I know, I know — Passover and Easter are right around the corner. We'll have more holiday menu ideas next week, but let's start by stocking up on some fresh Island eggs (the hens are laying) and checking out our great egg recipes. You know Popovers (or Dutch Baby-cousins Puffy Oven Pancakes or Berry Clafoutis) will be on my Easter menu. I love custard.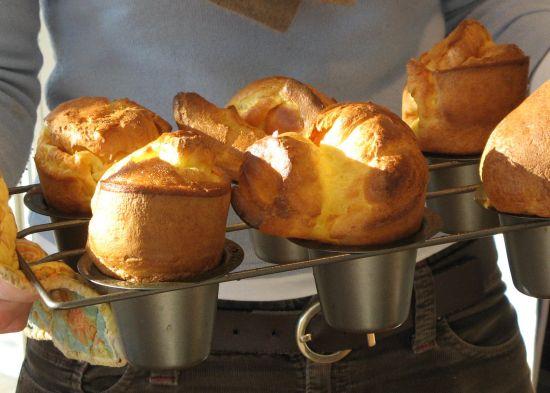 Get crackin' and we'll see you on Instagram @cookthevineyard.
---
This Week on the Vineyard
COOKING CLASS
• Learn to make a traditional braided Challah with Teri Culletto, the Vineyard Baker, this Saturday, April 9, 10 a.m. to noon at The Farm Institute. Pre-register here.
PASTURED POULTRY
• North Tabor Farm has fresh chickens in the farm stand this week. Morning Glory Farm is closed this week for spring cleaning, reopening this Friday, April 8.
EASTER
• Bettini Clubhouse at the Harbor View Hotel will hold an Easter brunch from 11 a.m. to 2 p.m. on Easter Sunday, April 17. Call 877-846-2549.
• Sweet Bites is offering an à la carte holiday menu. Call 508-684-8257.

And be sure to check out What's Open on Martha's Vineyard for regular updates about which restaurants, markets, retail shops and farm stands are open on the Island.