Sometimes when I'm standing in front of the seafood case at The Net Result, I can't make up my mind. I want a little of this and a little of that. I like variety, and I'm always thinking I'll take my goodies home and put them all in a nifty soup. You know the kind of soup — something hearty, with tomatoes and garlic and sausage, too. A versatile soup that nods to its famous forebears (bouillabaisse, cioppino, et al.) but that's more versatile and less bound by tradition. Not having this particularly useful recipe on hand, I finally decided to develop one.
The result is Flexible Vineyard Seafood Soup-Stew. I know, the name isn't sexy (sorry!), but the recipe is a workhorse. The secret is a make-ahead base — a flavorful foundation of tomatoes, onions, fennel (if you've got it), sausage (your favorite kind), wine, garlic, spices and herbs.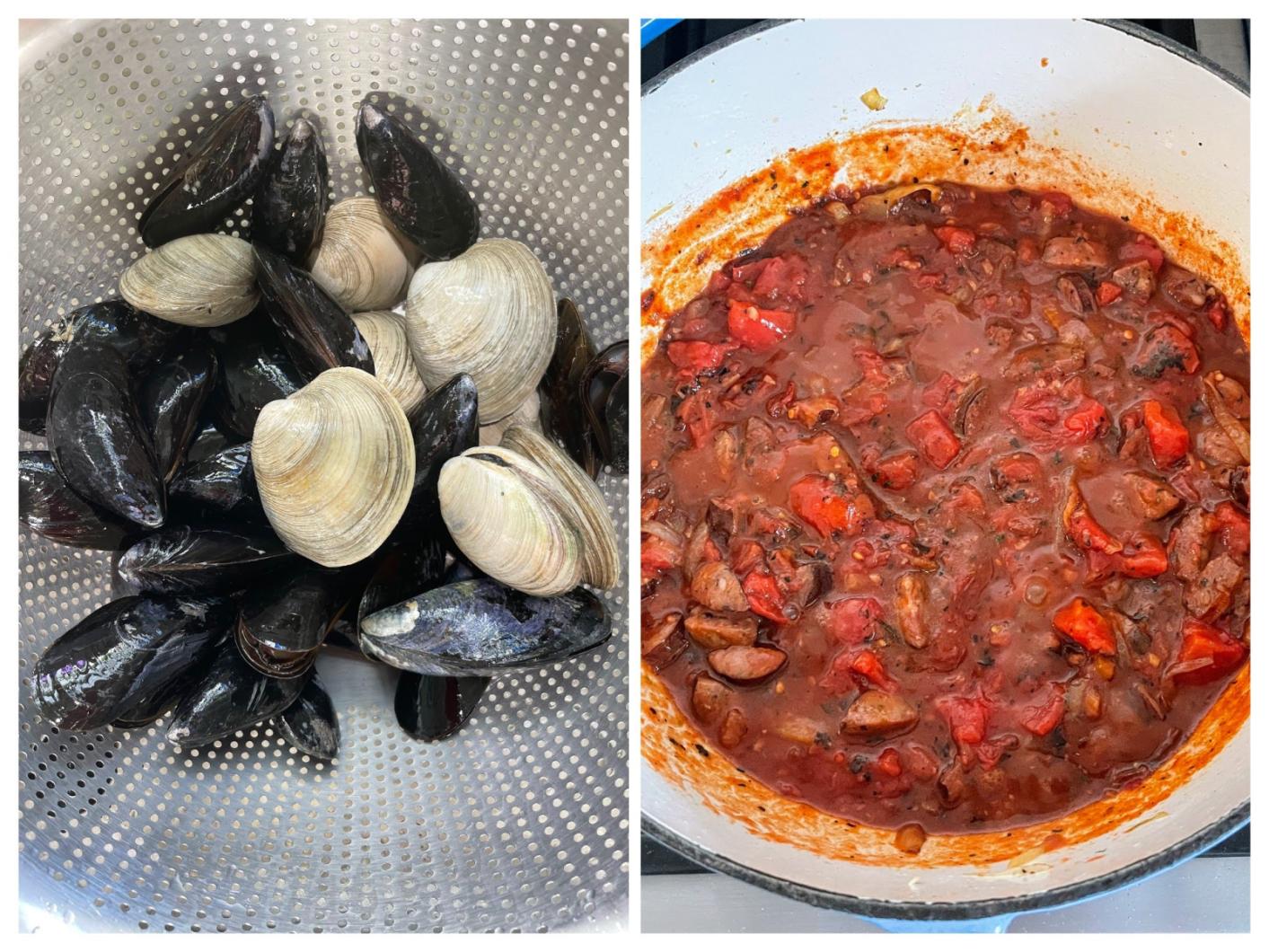 Make the base in the morning or the day before (or make it and freeze it), and all you need to do to finish the soup is add fish stock or broth and your seafood. The Net Result (like many Island seafood stores) usually has fish stock in the freezer case. But I've given you other options in the recipe.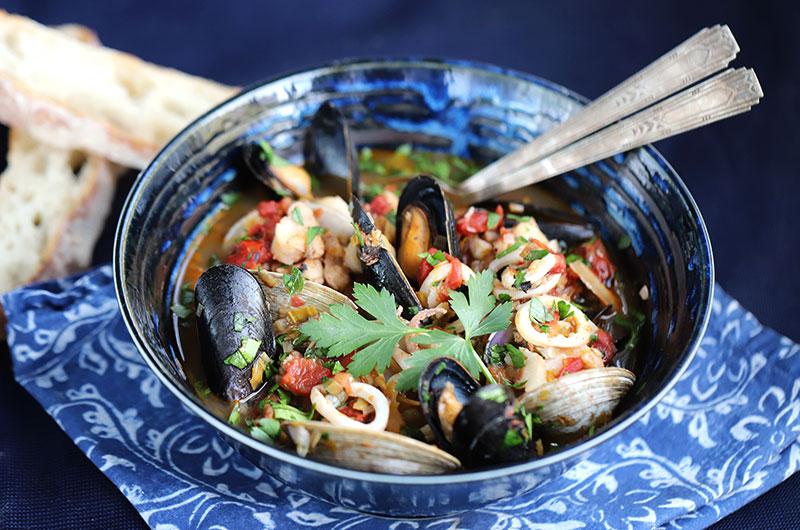 For the seafood, I like a combination of firm fish (like monkfish or halibut) and shellfish (clams and mussels) with a handful of thinly sliced calamari. But choosing your own seafood combo is part of the fun of customizing the soup. You can also vary the amount of broth you add to the base to make the soup more stew-like (a stoup). Serve the thicker version over rice or white beans if you like. Use the recipe as a template and make it your own. And give it a more exciting name!
All you need with your soup is some crusty bread and a green salad. I bought some farm-grown arugula and radishes from Morning Glory this weekend and made a variation on a favorite early spring salad, Baby Kale & Avocado Salad with Quick-Pickled Radishes, Pecans, and Blue Cheese.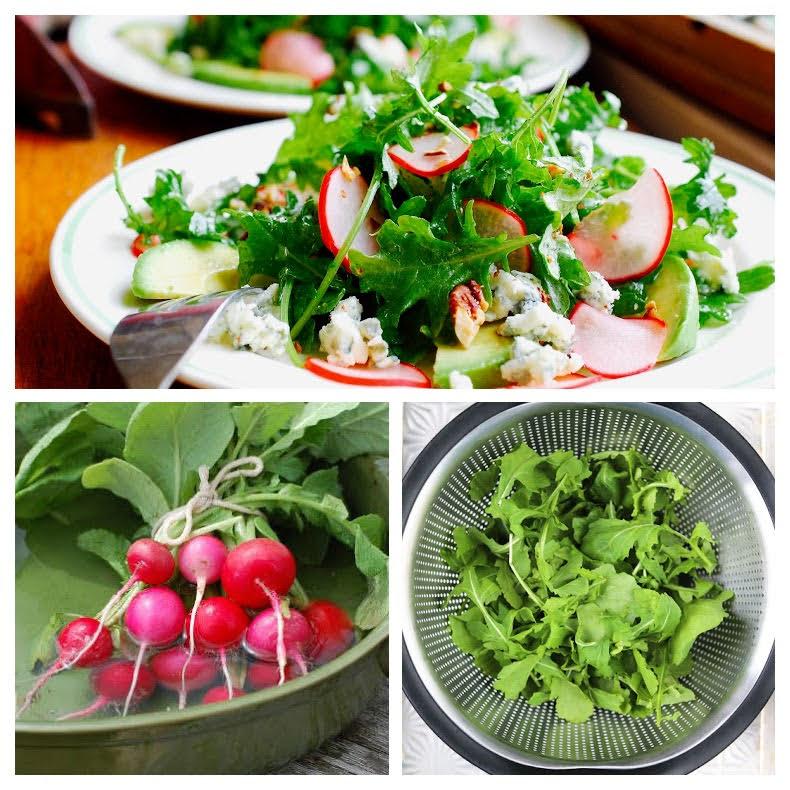 Those quick-pickled radishes are the bee's knees; the simple addition of a bit of lemon juice, salt, and sugar – and only a few minutes of time — mellows and softens the radishes but keeps a bright flavor. Try them on tacos!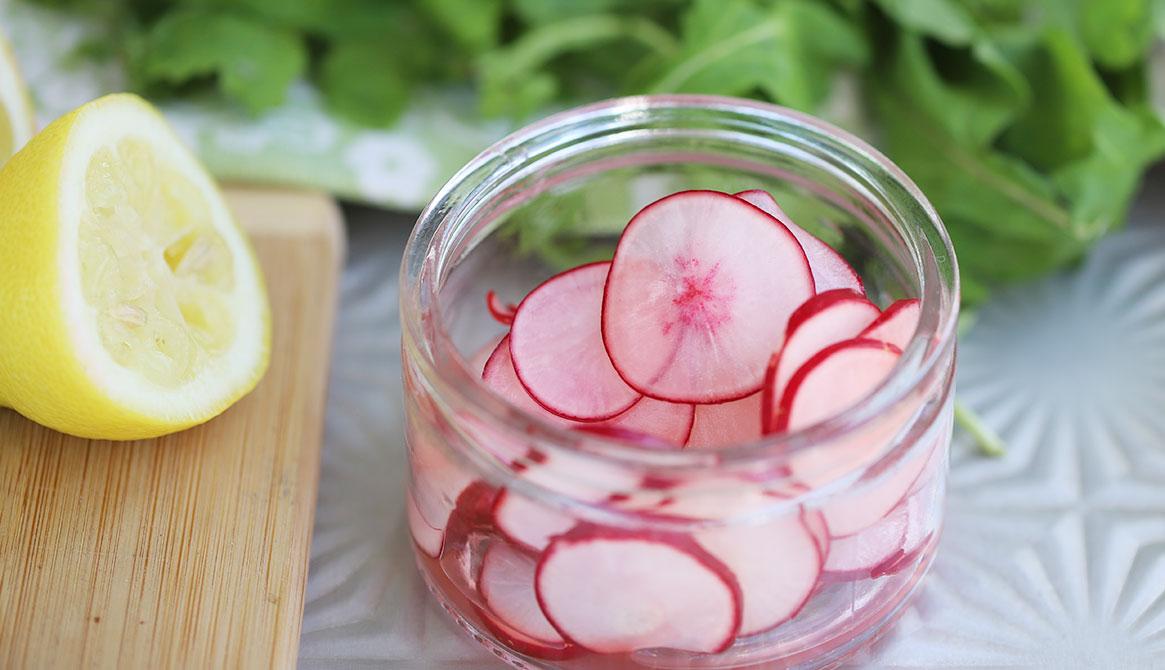 If not that salad with your soup, then why not a Caesar? This Lemony Caesar Salad with Grilled Croutons features the blender dressing I learned to make at Al Forno restaurant years ago. It's as creamy as a milkshake!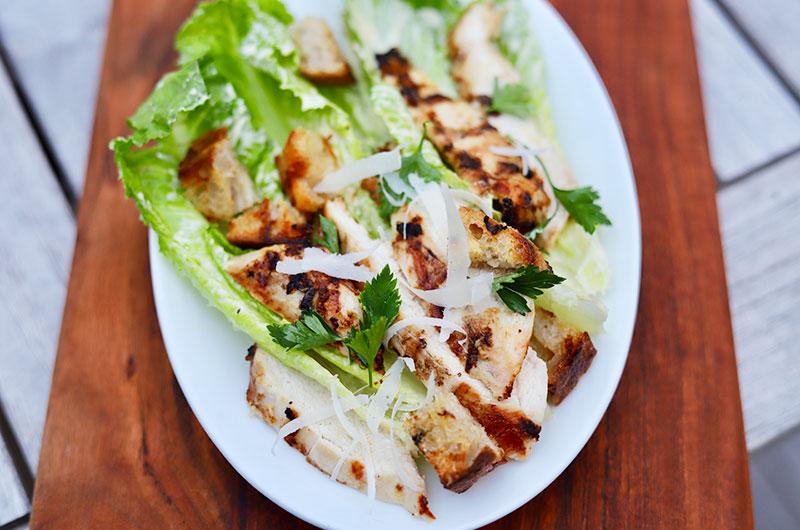 You'll notice that recipe has a grilled chicken variation. Even if you're not grilling yet, bookmark that Grilled Mayonnaise-Mustard Chicken recipe. It's an absolute weeknight repertoire star and everyone loves it.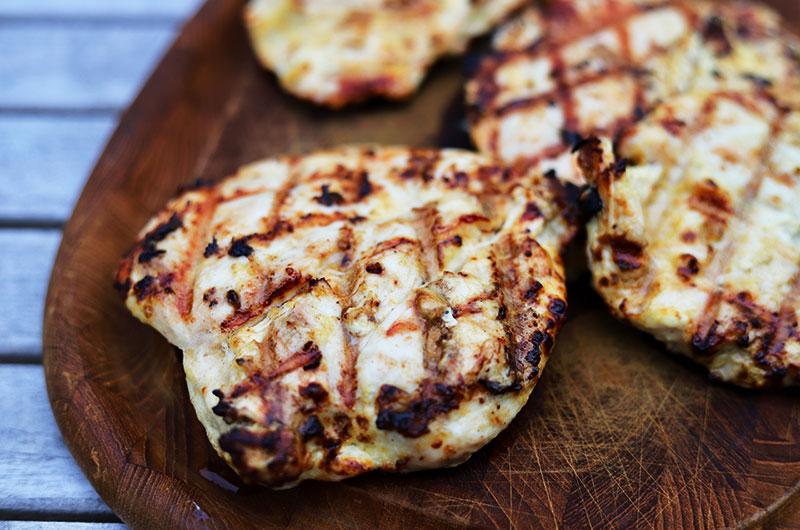 That should keep you from going hungry this week, but if you need inspiration, keep the link to our recipe index page handy, and be sure to follow us on Instagram @cookthevineyard. We'll see you there!
---

This Week on the Vineyard

FOODWAYS
• The Martha's Vineyard Museum will host Juli Vanderhoop, owner of the Orange Peel Bakery, for a special presentation about Wampanoag foodways and food culture on Friday, April 1, at noon. Bring a brown bag lunch. Register here.

RESTAURANT NEWS
• Fantzye Bagels is back with their first bagel sale of the year this Saturday, April 2 from 9:30 a.m. to 11 a.m. Pick up is at 14 A Street, Unit 3, at the Airport Business Park. Pre-order your bagels and schmears here.

PIE FOR EASTER
• Pie Chicks is taking orders now for Easter pies. Choices include Raspberry Apple, Blueberry, Key Lime, Lemon Meringue, Peach, Rhubarb Crumb and Strawberry Rhubarb. Plus a few gluten-free varieties and quiche. Pick up is Saturday, April 16. Order here.

And be sure to check out What's Open on Martha's Vineyard for regular updates about which restaurants, markets, retail shops and farm stands are open on the Island.