A container of Mermaid Farm feta got lost in the back of my fridge. That is really inexcusable, isn't it? Fortunately, what was lost was found. Before expiration. I considered making Warm Baked Feta or Whipped Lemon-Thyme Feta right away, but then I thought: Lunch. Something portable I could bring to the office would be nice.
I remembered this great "cool" pasta (a much nicer version of a pasta salad) that I love to make in the summer with beefsteak tomatoes, olives, capers, feta, garlic, basil and sundried tomatoes. Sure it might not be quite as great with cherry tomatoes and parsley in place of the beefsteaks and the basil, but why not give it a try? Turns out those salty, briny, bright, zesty flavors (including orange and lemon) tossed with the warm pasta did the trick. It was delicious for lunch – and for supper. You could add a few shrimp to this Cool Pasta with Tomatoes, Feta, Olives, Basil & Capers if you liked, and I think it would also be nice with a few artichoke hearts.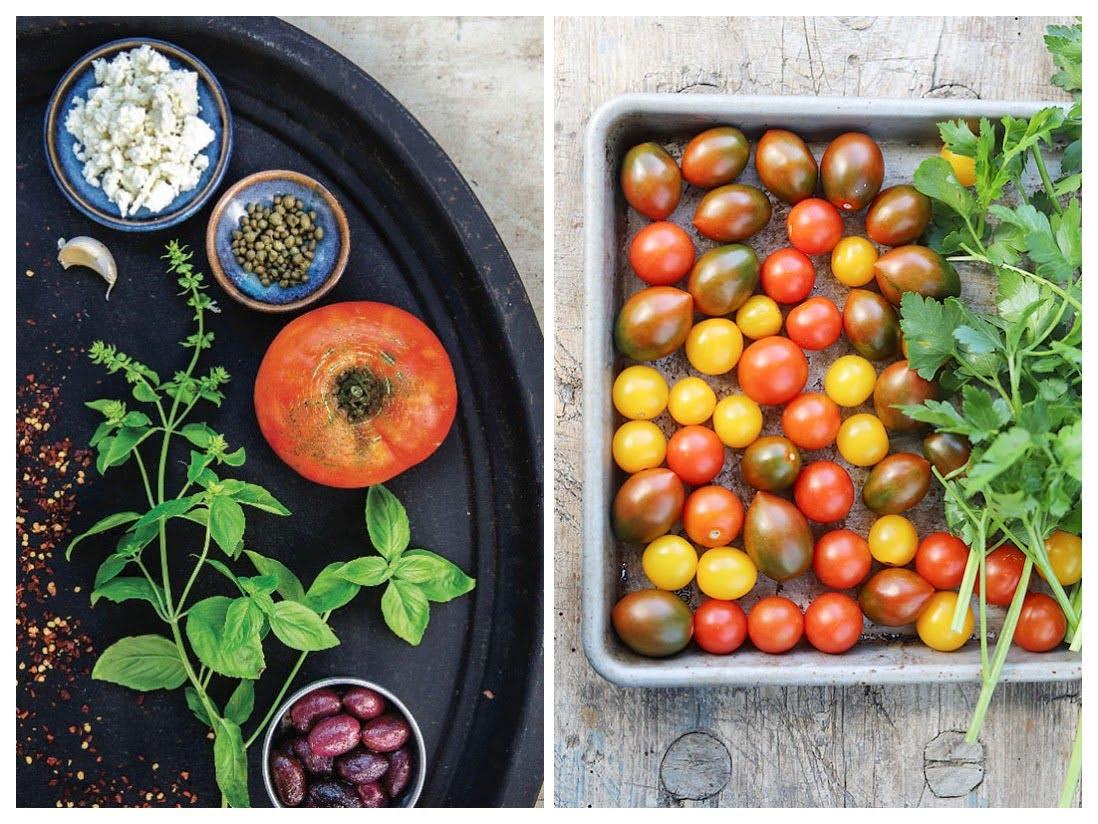 The only problem is that I still have a little feta left. Looks like Butternut Tacos with Feta, Pecans, Limey Slaw and Chili Crisp might be on our menu.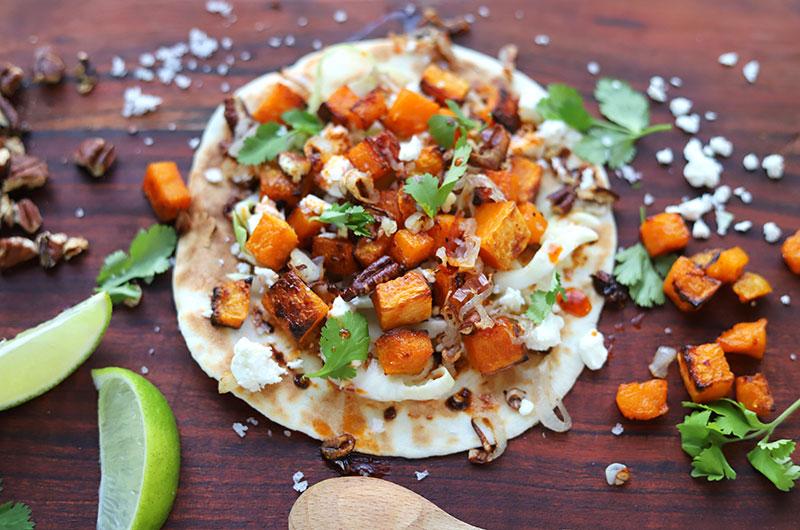 Or Grilled Naan Pizza with Whipped Feta and Roasted Cherry Tomatoes (pushing summer again!).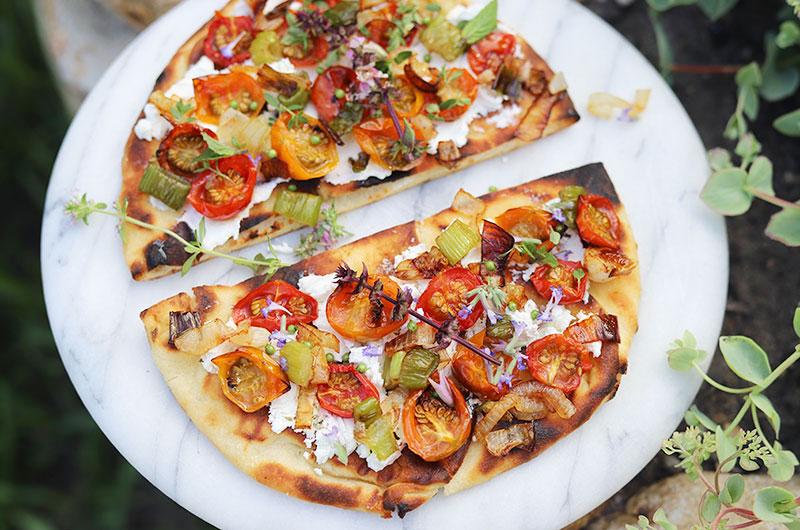 Market Meatloaf has feta in it, too.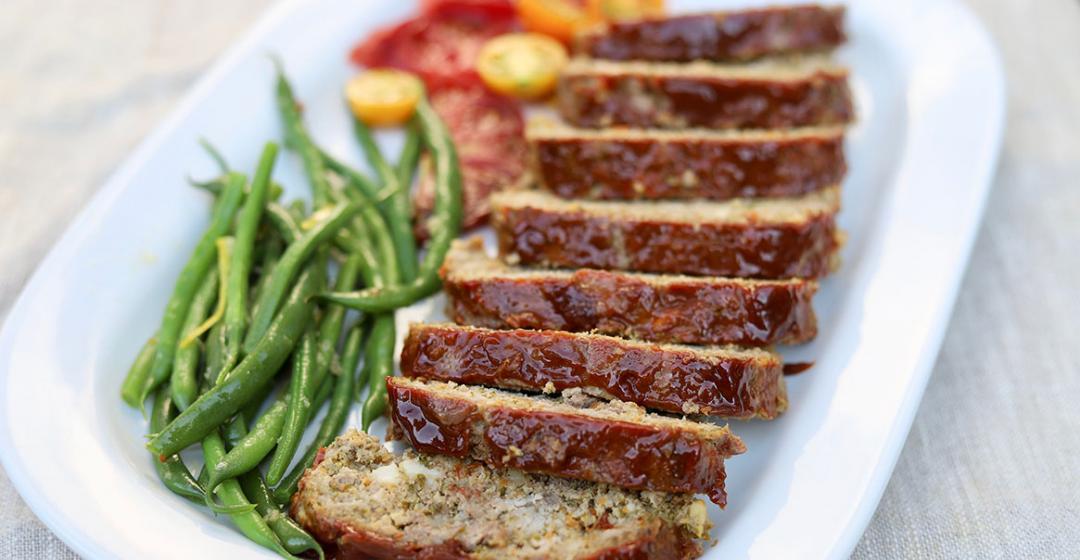 Of course I felt compelled to go out and find more ingredients to stuff in the back (I mean front) of my refrigerator, so I did one of my quick farm stand swirls today, coming home from Ghost Island Farm with some of Farmer Rusty's gorgeous greens. He always has something interesting.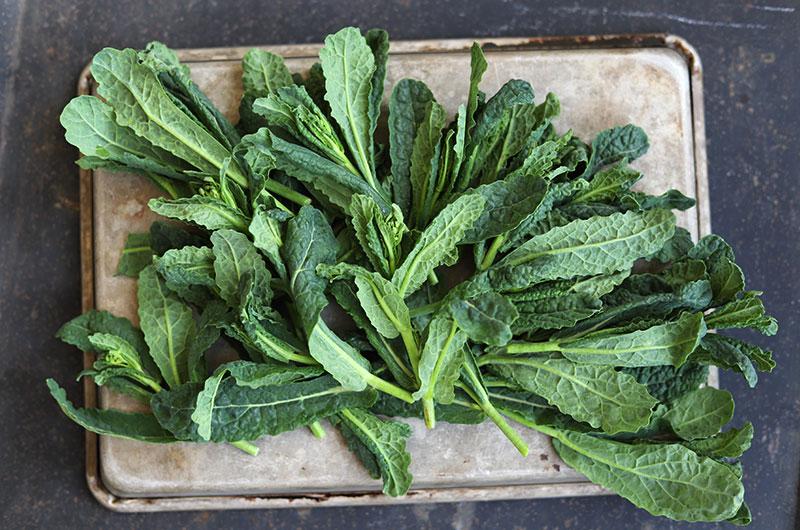 Today it was kale-raab, which is really just the flowerets of Tuscan kale that has overwintered. Tonight, I blanched them and threw them in a skillet with sautéed shallots and slivered salami. A big squeeze of lemon and some Parmigiano — yum. I bought some beautiful Swiss chard from him, too.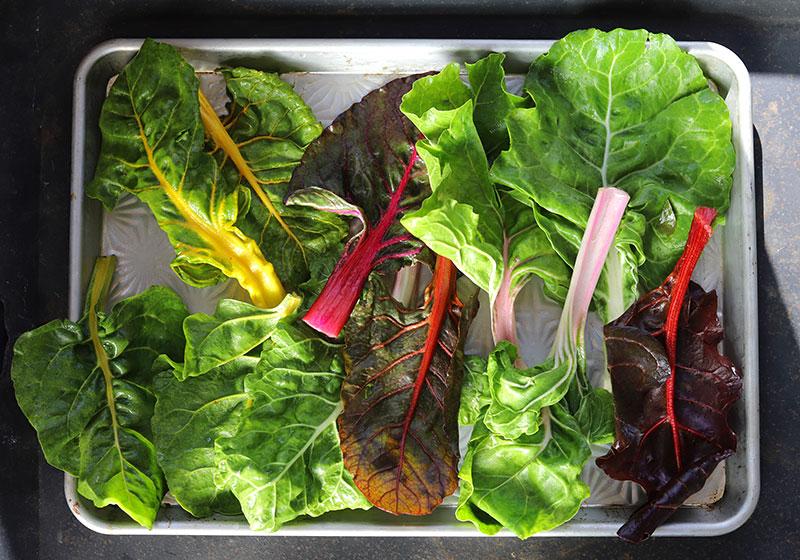 Either of those could go in a Creamy Parmesan Greens Gratin.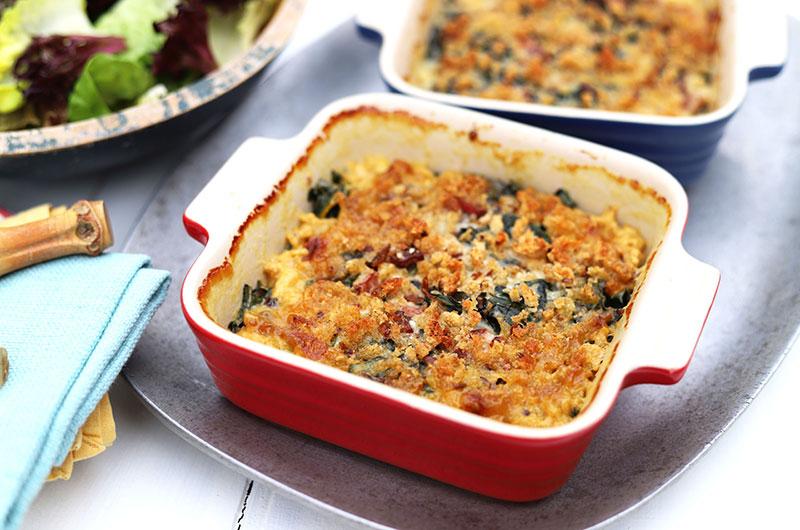 While you're driving around, keep an eye out for "open" signs at farm stands. Beetlebung Farm did a pop-up again this weekend and stayed open on Monday. Allen Farm had a cooler of greens at the entrance over the weekend. You never know what you'll find. It's going to be all about the greens for awhile, but oh, what delicious greens they will be!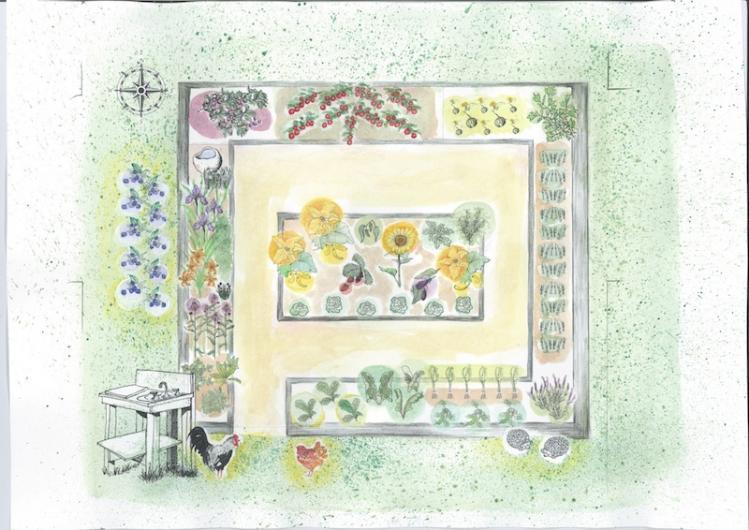 This is the time of year when I start poking you about your vegetable gardens. Do you have a plan? Do you need help? Feel free to shoot me a question. Or check out Holy Homegrown! for lots of tips and three great garden plans. You also might want to read Grow the Rainbow for more about filling your garden with colorful, nutrient-packed vegetables.
Happy planning! We'll see you on Instagram @cookthevineyard.
---
This Week on the Vineyard
FOR UKRAINE
Alchemy restaurant in Edgartown is holding a pop-up benefit for Ukraine tonight (Wednesday, March 22), 6 p.m. to 9 p.m. Tickets at the door are $100 and include Ukrainian-inspired passed appetizers and two drinks. All of the profits will be donated to World Central Kitchen.

RESTAURANT NEWS
Mo's Lunch reopened last week at the P.A. Club. Tonight's special Wednesday supper features a Portuguese menu. Order ahead online.
Another takeover is happening at Tigerhawk Sandwich Co. in Oak Bluffs (@tigerhawkmv) this Saturday from 3 p.m. to 7 p.m. Chef Naji Boustany @naji_b from @epicure_mv will be cooking a Levantine menu including chicken shawarma, fattoush, and falafel.

COOKING CLASSES
Learn to cook dishes that you and your kids will both love at The FARM Institute this weekend. Family Fun with Chef Katie Leaird is Saturday, March 26, from 10 a.m. to 11:30 a.m. Registration required.
And be sure to check out What's Open on Martha's Vineyard for regular updates about which restaurants, markets, retail shops and farm stands are open on the Island.