This holiday season I'm all about simple, small-batch cooking. Already the first week of December has flown by and I'm realizing I just don't have time for big productions this year. But I want to do a little baking and I want to eat well. On the first count, a new slice-and-bake cookie recipe from Abby Dodge comes to the rescue.
Her Lemon Ginger Butter Cookies are not only packed with flavor, but they're also darn handy to have around. Stash the roll of dough in the fridge and slice and bake just a few at a time. The dough can be frozen, too. As usual, Abby offers plenty of tips for getting great results. And fortunately, if you like the benefits of slice-and-bake cookies (including their giftability!), we also have Abby's recipe for Butter Pecan Slice-and-Bake Cookies.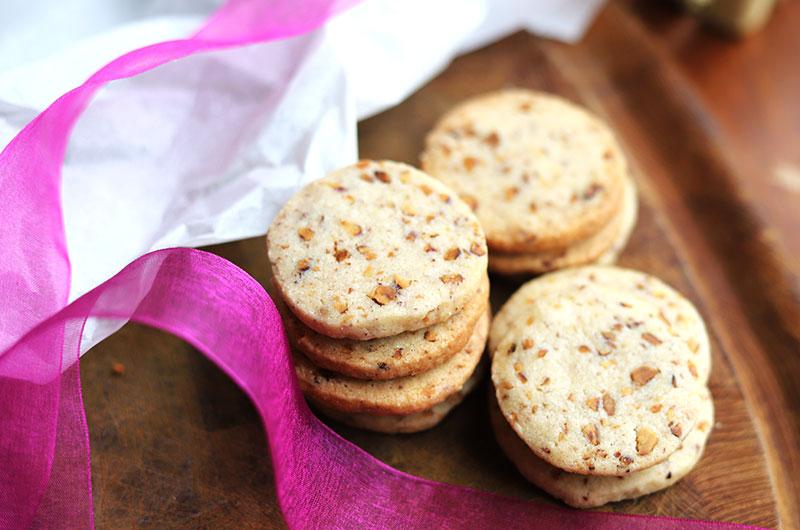 Now, about eating well: I was off-Island for a bit, and I must tell you, I missed our farm stands! They make veggie-friendly meals so much easier. (Check out @ray.ewing's photos of farm stands decked out for the holidays on our Instagram feed.)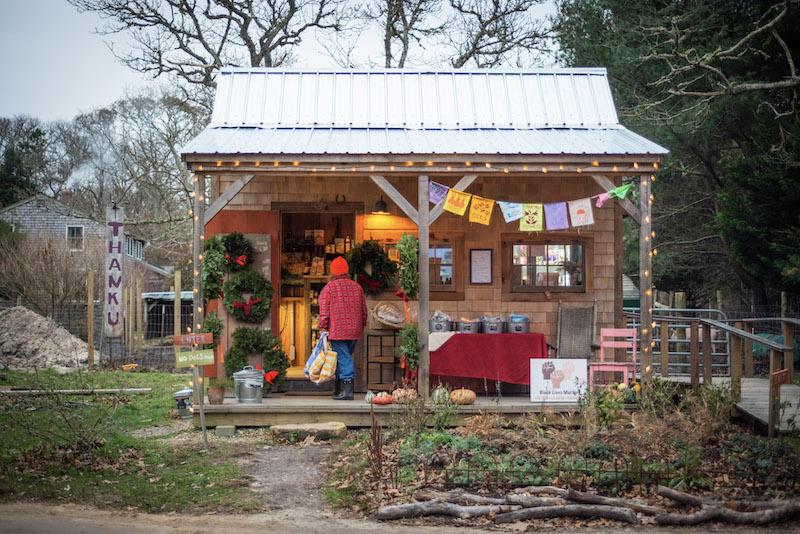 Last night I squeezed in a quick trip to my closest farm stand (which happens to be Grey Barn) and grabbed what was available and abundant: parsnips. Don't groan! I'll get you over your parsnip problems. But you'll have to ditch the boil-and-mash treatment. If you're willing to roast or braise parsnips, you've got deep flavor coming your way. (And good news: peeling is optional!)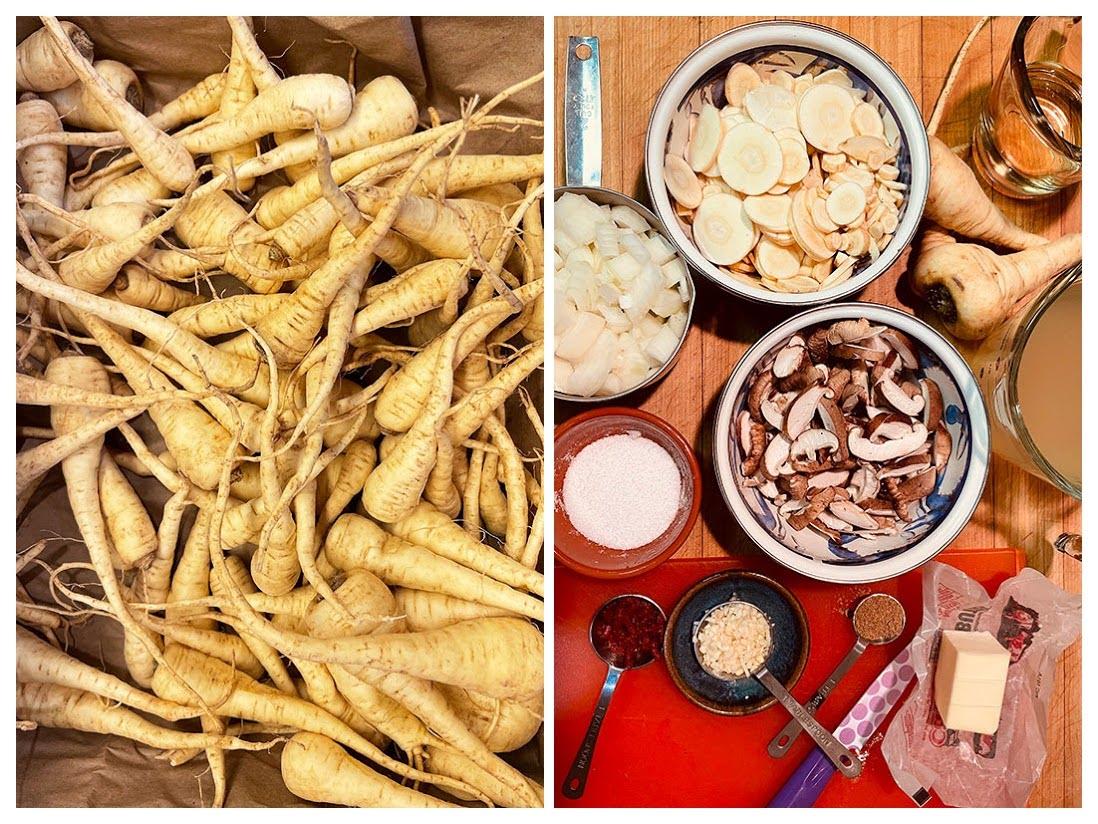 Roasted Parsnip Fries may be your best place to start. Keep an eye on them, though – they cook fast, moving quickly from caramelized to overbrowned.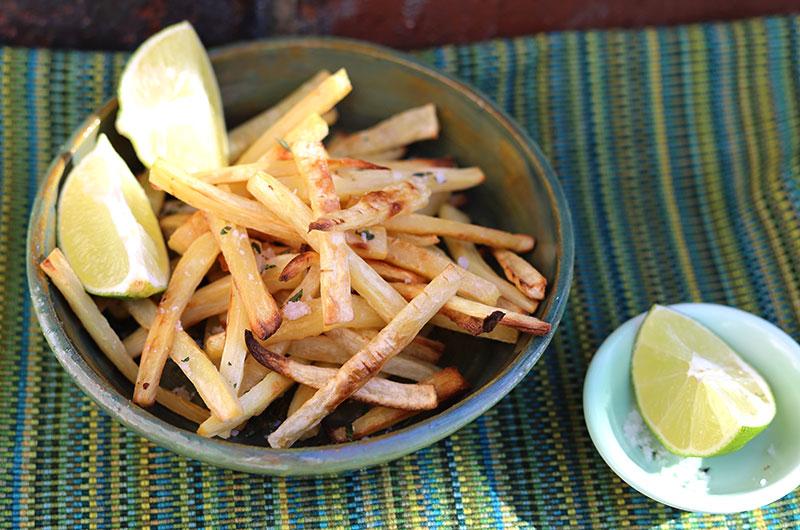 Next, take a run at the Parsnip Mushroom Soup I put together last night. It's a small batch, so if you love it, you can double it next time. (Spoiler alert: We loved it.) The shiitakes — along with onions, garlic, ground coriander and a bit of tomato paste — lend a nuanced earthy back note and a lovely caramel color to the soup. We served it with slices of crusty fromage bread we picked up at Maison Villatte in Falmouth on our way back to the Island. (You should visit Maison Villatte during the holidays – peering into the pastry case will make you feel like you've been transported to the Sugar Plum Fairy's Land of Sweets.)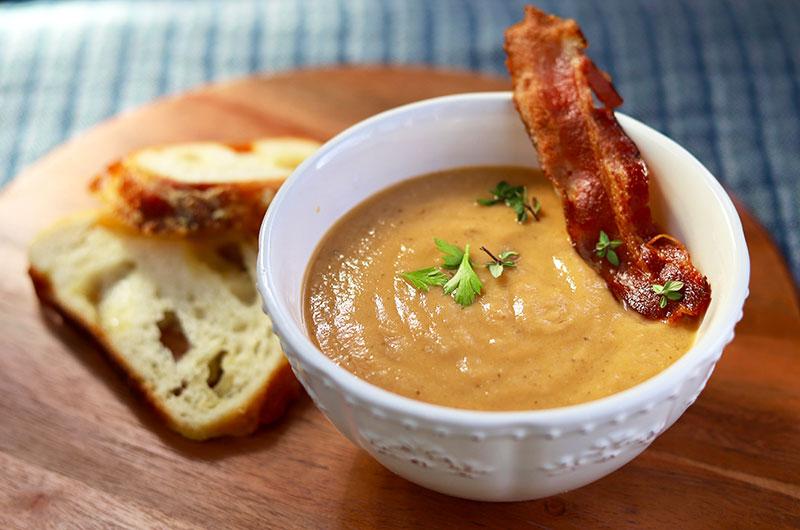 I realize you can't live on parsnips and pastries. And maybe you have a spot of time this weekend to make something hearty that will stretch next week's cooking, too. I'd recommend Braised Lamb Shanks or Short Ribs, Hunter's Style.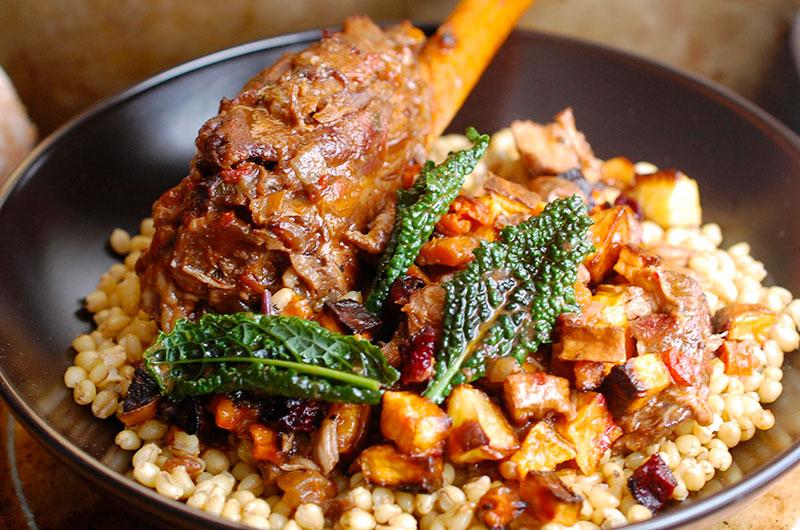 Or make a batch of Cheater's Beef and Black Bean Chili.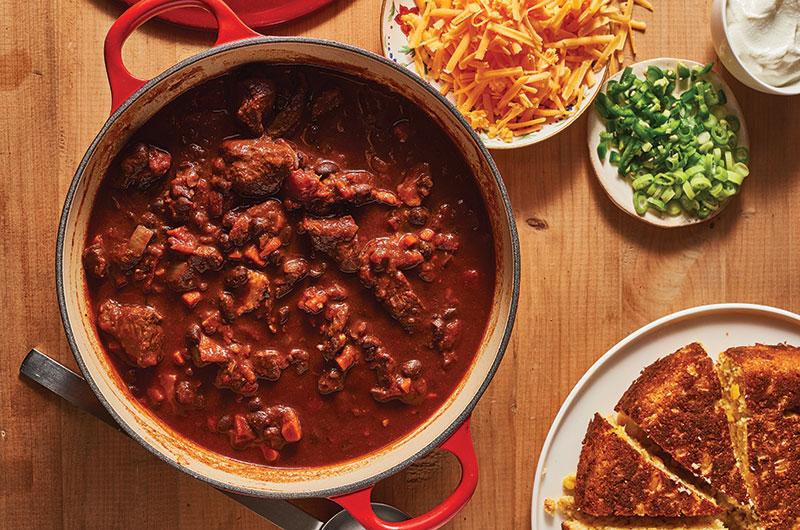 Serve that with a Lemony Caesar Salad and some Double Chocolate Cream Cheese Fudge Brownies for dessert! (That big batch of brownies will make enough to tuck into your holiday cookie gift bags.)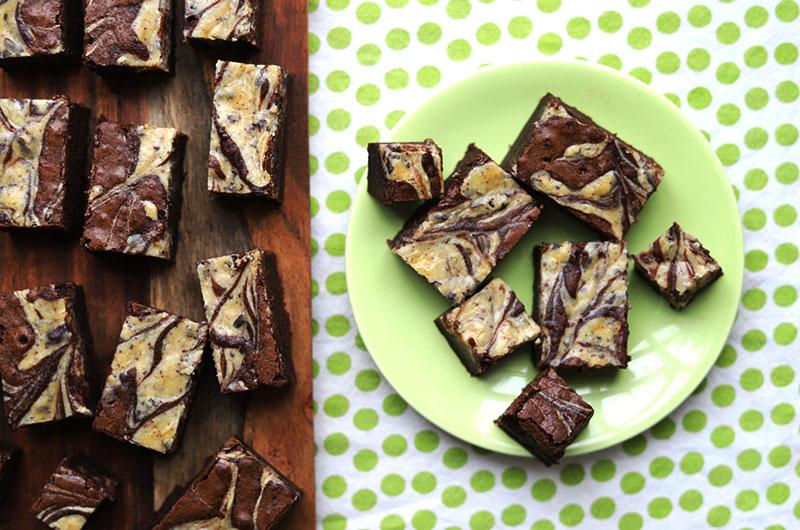 Have a sweet week, and we'll see you on Instagram @cookthevineyard.