The season of light is here. I love watching the stars appear in the cold, clear, denim sky at twilight. I love all the twinkling holiday lights in town, and the amber glow of candles lit for Hanukkah and Advent behind frosty windows. Inside, logs are kindled in the fireplace or wood stove, and the table is set with hearty dishes — braises and stews to warm us on these chilly nights. To my mind, the season of light is pot roast season, too.
This Spanish Pot Roast garnished with roasted root vegetables is special enough for a celebration; if that celebration is Hanukkah, make the recipe without the chorizo. Or make my favorite Braised Short Ribs with Ginger, Coriander and Apricots instead. You could also try this John Ash recipe for Brisket Braised in Coffee if you're game.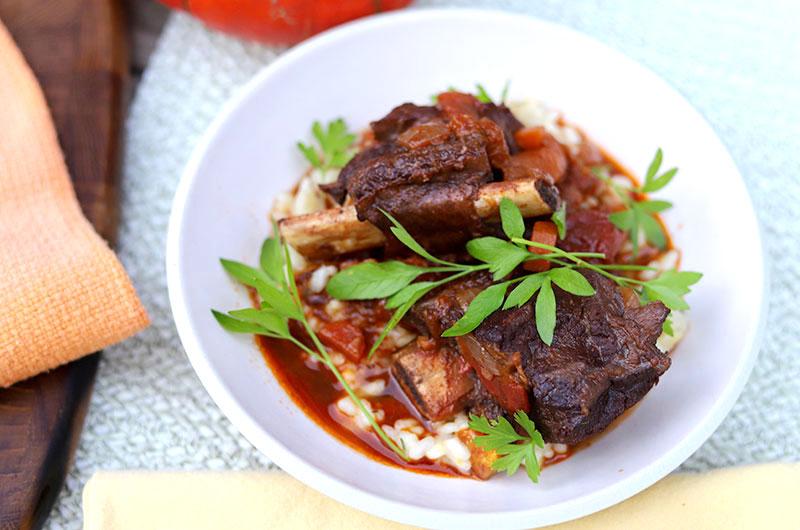 Other recipes you'll want to include in your Hanukkah menus? Noah Asimow's tasty latkes that come with a handy shortcut.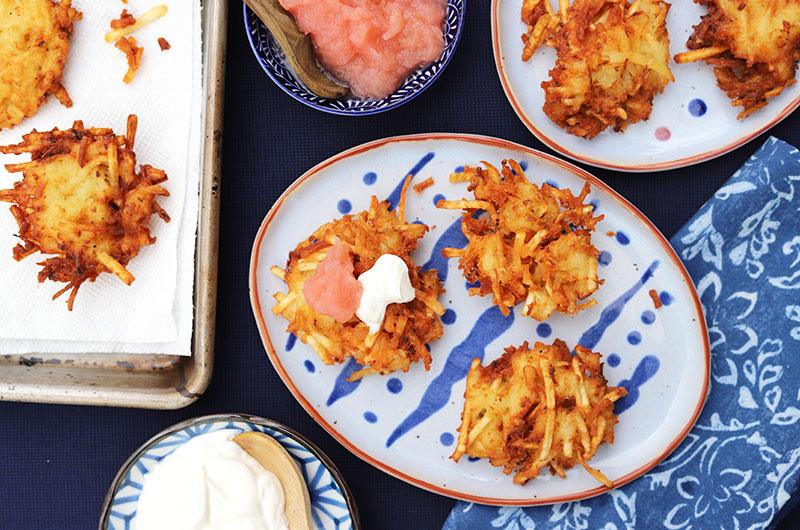 And Cathy Barrow's jam-and-nut-filled rugelach.
For Hanukkah side dishes, consider Rustic Roasted Carrots.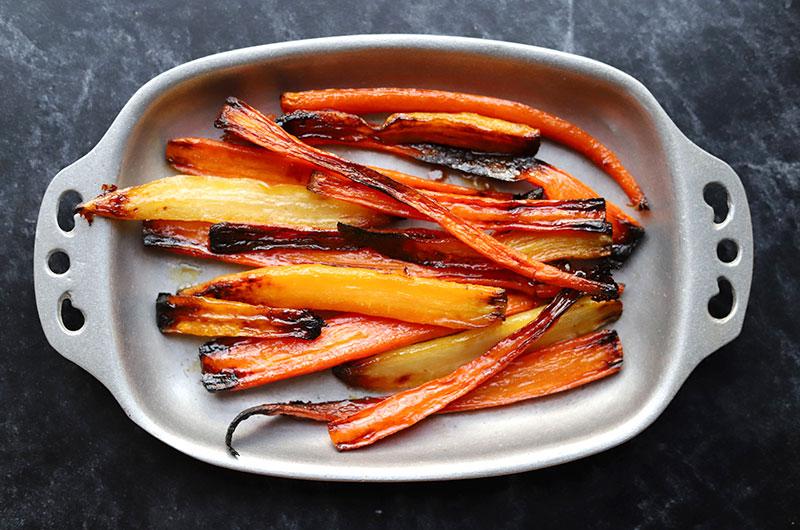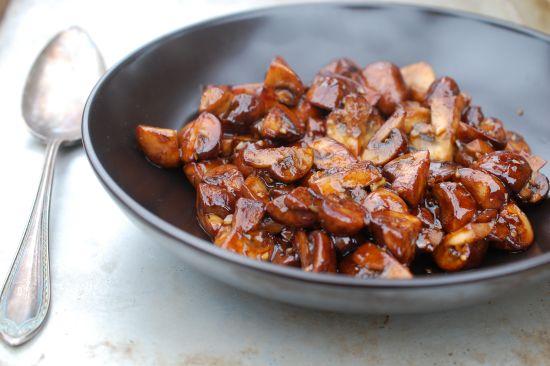 If you're looking for a fun and simple cooking project this weekend, why not make Garlic Roasted in Oil? A technique that's halfway between roasted garlic and garlic confit, this method yields plenty of soft, creamy garlic cloves and a bonus flavorful oil. The peeled cloves hold their shape while cooking, making them useful for both garnishing (pizza, crostini) and flavoring (dips, soups, sides).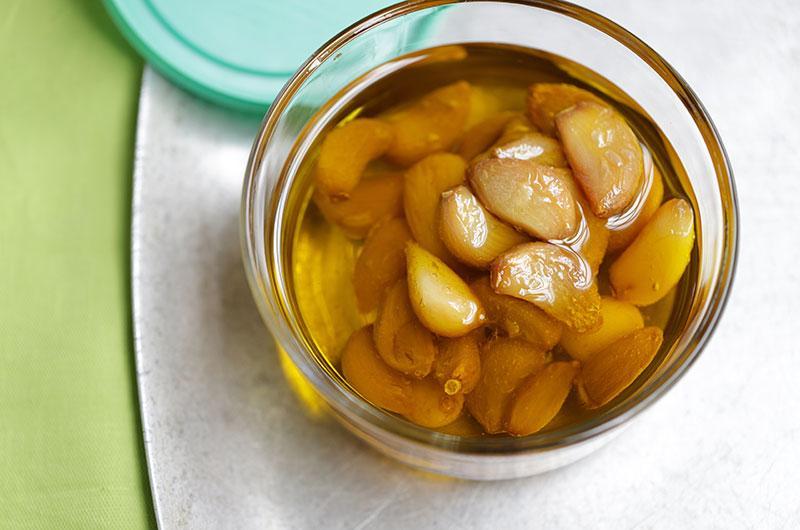 To get you started, I've given you a super tasty recipe for White Bean and Roasted Garlic Dip with Homemade Pita Crisps.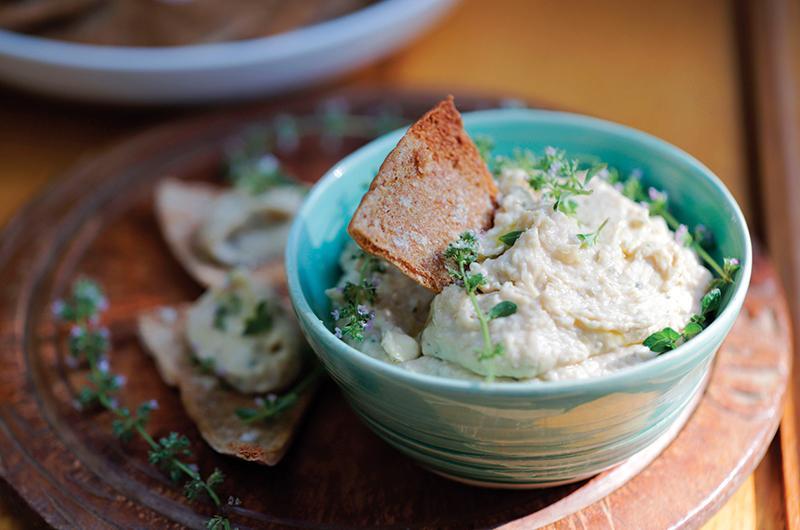 I'm also offering Broccoli Raab with Roasted Garlic and Sundried Tomatoes as a great introduction to cooking and eating broccoli raab if you're not familiar with this vegetable.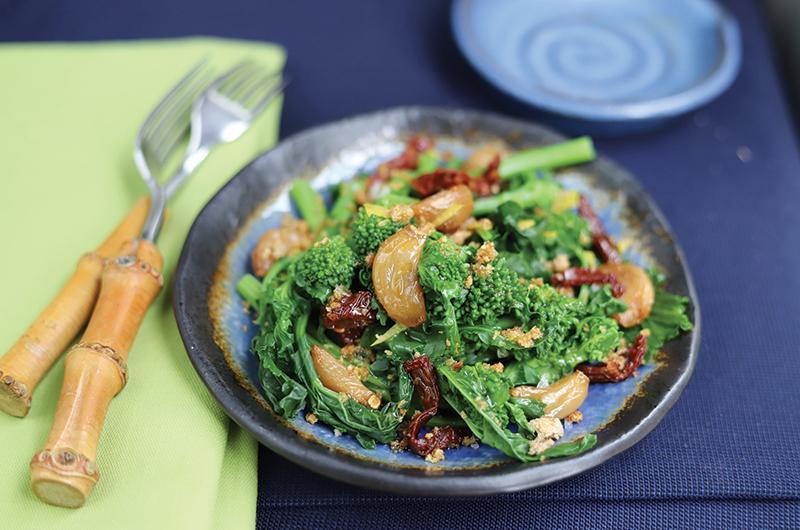 I bet you're making your cookie lists and checking them twice. Me, I'm putting my favorite chocolate cookie at the top of the list: Chocolate Chocolate Chip Cookies.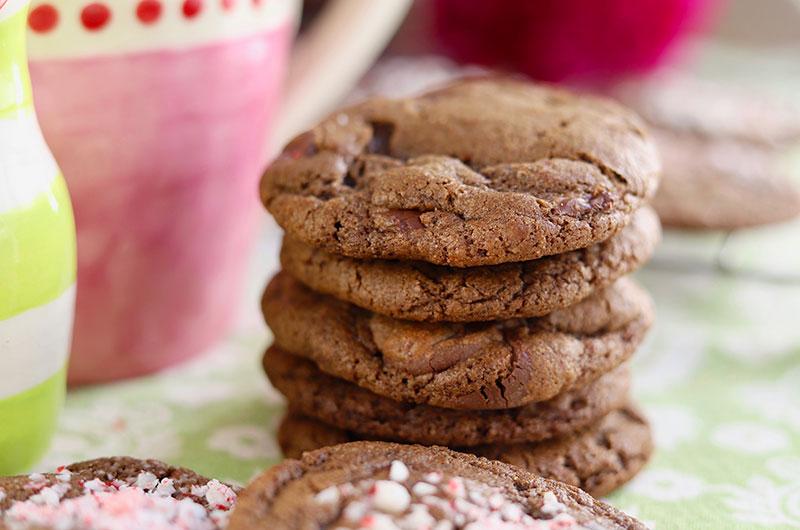 If you love to decorate cookies, you'll want to try this Gingerbread Cutout Cookie recipe from Ann DeWitt. And you're in luck, because Ann — founder of Sweet Annabelle's Cookies — is teaching a class on holiday cookie decorating this Saturday at the FARM Institute from 10 a.m. to noon (pre-registration required).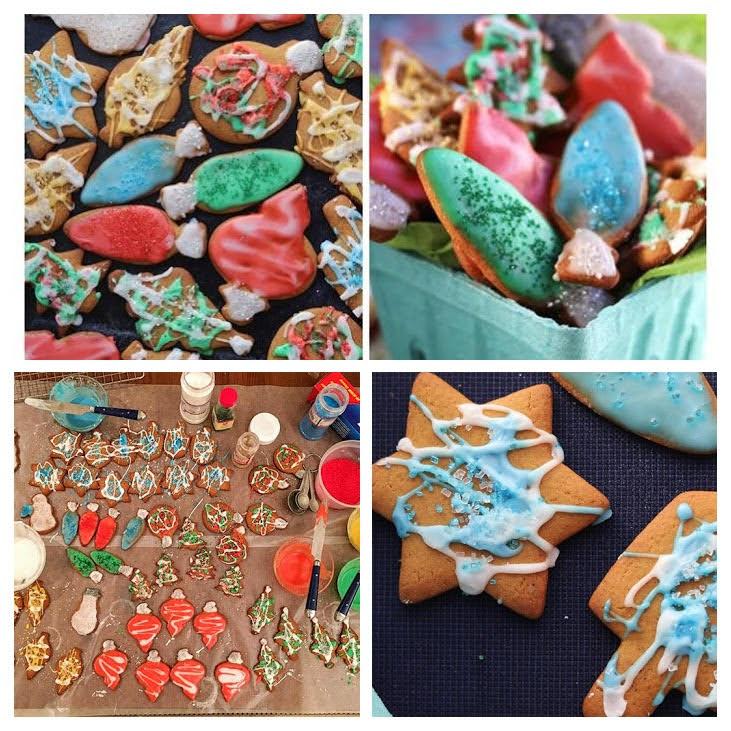 Heads up: Salt Rock Chocolates is popping up at Pandora's Box in Menemsha every Wednesday and Saturday through December 18, 11 a.m. until sellout or 2 p.m.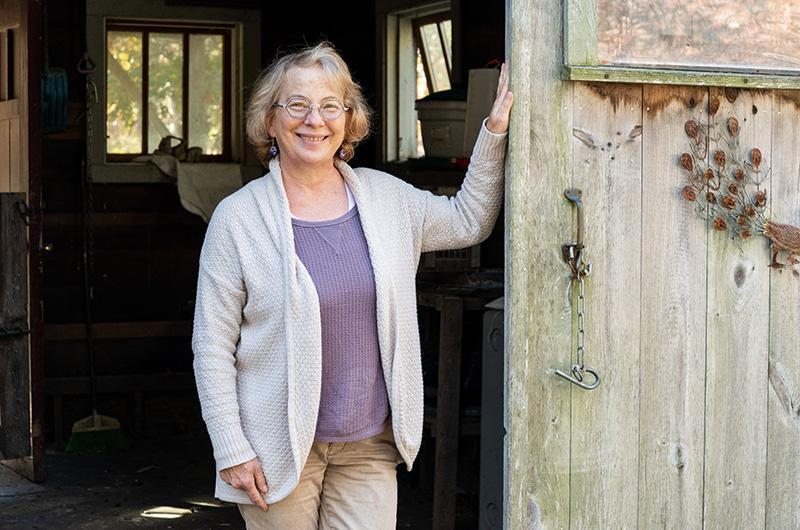 One last thing: Don't miss this story of how Island entrepreneur Heidi Feldman has nurtured her successful business, Martha's Vineyard Sea Salt.
Stay in the light and we'll see you on Instagram @cookthevineyard.