My cherry tomatoes are coming in. Cucumbers (all kinds!) are flooding the markets. And I'm in the mood for easy grilling. Voila, grilled naan pizzas.
As much as I love grilled pizza, it's not a weeknight endeavor. Fortunately, I discovered a few years ago that store-bought naan takes on a lovely texture and flavor with only a short spin on the grill. Brushed with oil, sprinkled with plenty of salt, and popped on the grill grates for no more than two minutes per side (any longer and the flatbread will turn stiff), naan makes a great canvas for summer toppings. Not real pizza of course, but plenty tasty!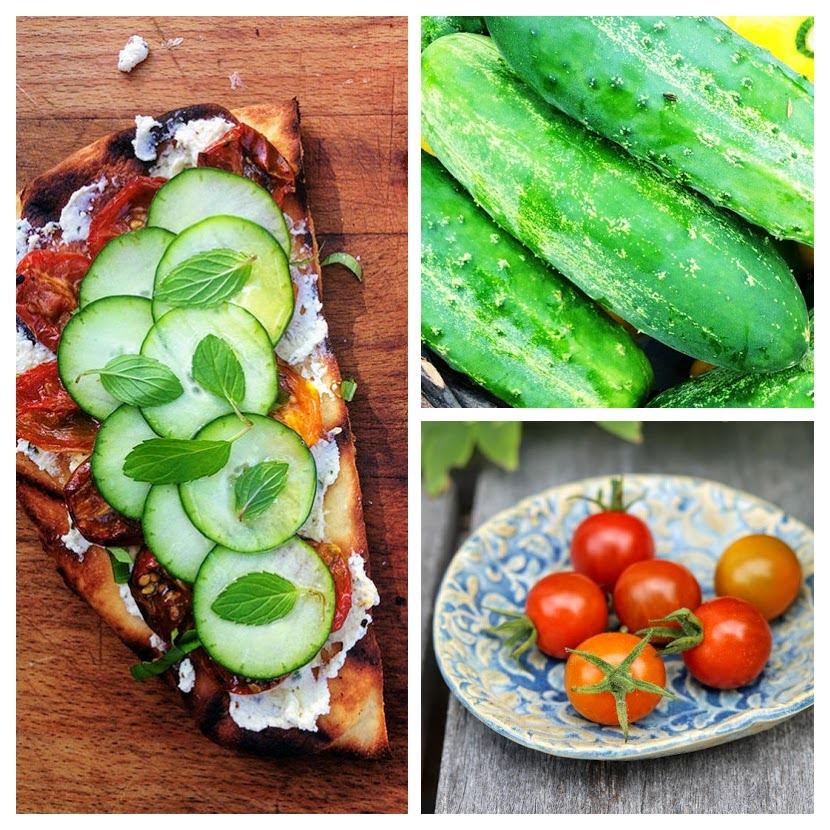 Hot off the grill, I spread the naan with a creamy cheese like whipped feta or fresh goat cheese. Quick-roasted cherry tomatoes provide the umami, but you could use raw tomatoes of course, too. Or add earthy falvor with sautéed onions or shallots as I did with a version this weekend. I garnished mine with some green coriander seeds and Thai basil from the garden. But a combo of thinly sliced cucumbers and mint is nice with feta. Finish your Grilled Naan Pizza with a drizzle of balsamic glaze or your best olive oil.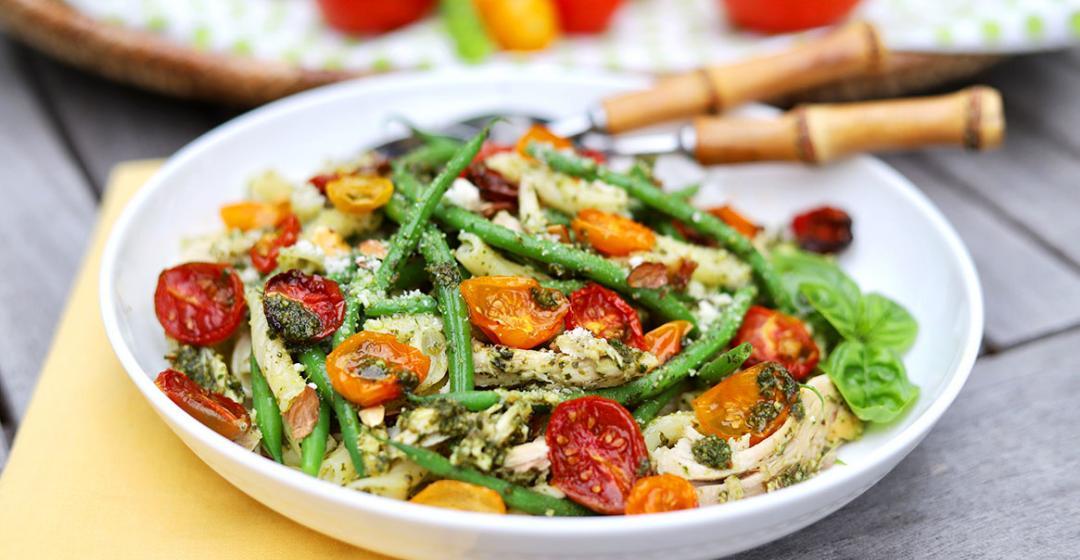 The first young green beans are also appearing at farm stands and in my little garden, too. Yay! I'm thinking Improv Pasta with Basil Sauce, Roasted Cherry Tomatoes, Green Beans and Parmigiano for another easy dinner this week. Maybe I'll add a few seared scallops. Then maybe Green Bean Salad Niçoise.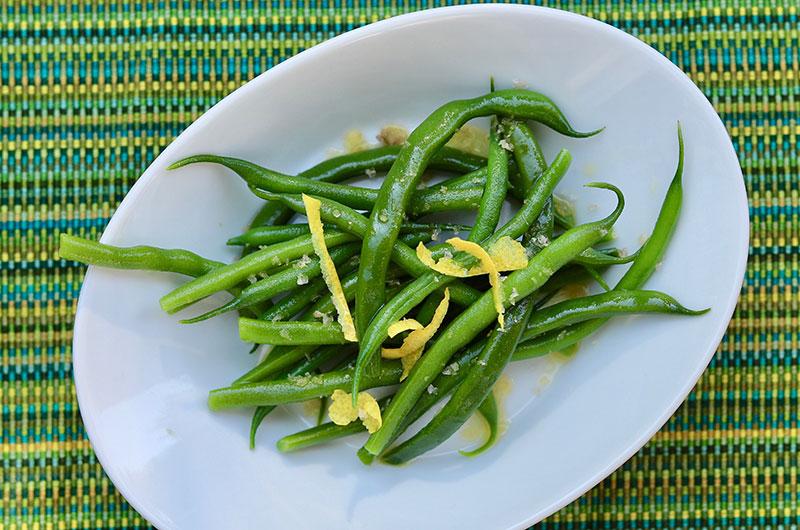 But the very first thing I'll do with my beans is to cook a handful perfectly and toss with lemon oil and sea salt while still warm. And by perfectly I don't mean al dente – I don't want to have to chomp on my green beans like a bunny rabbit. Every green bean has a magic cooking time, a time when they are still firm but your teeth can sever them gracefully! Bring the whole lot to a simmer and start biting through one or two about three or four minutes in. Use tongs to pull the thinnest ones out first, then the rest; spread on dishtowels to stop the cooking and drain; toss with oil and salt. And serve your Garden Green Beans with Lemon Oil just slightly warm.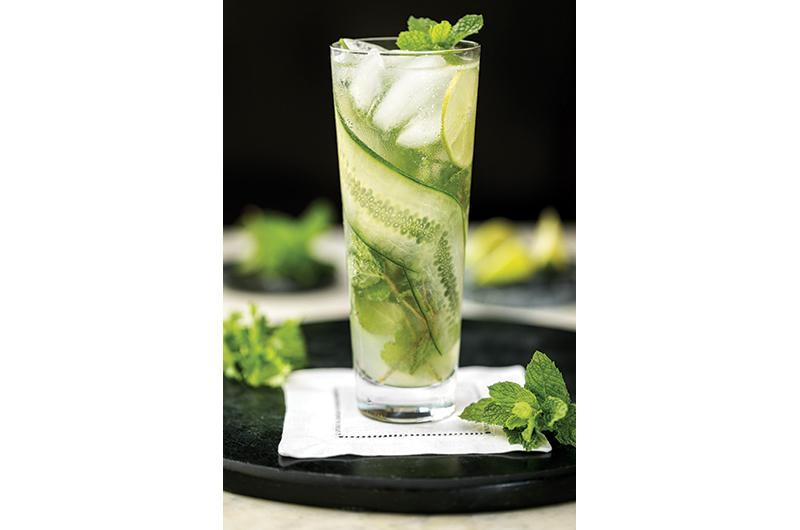 I'm no longer growing cucumbers (sadly allergic to them), but I didn't want to forget to mention this beautiful Thai Free nonalcoholic cocktail from Cathy Walthers or this Cucumber Salad with Honey-Lime Yogurt Dressing. And if I were all-in on cukes, I'd try this beguiling recipe for White Gazpacho from the magazine archives.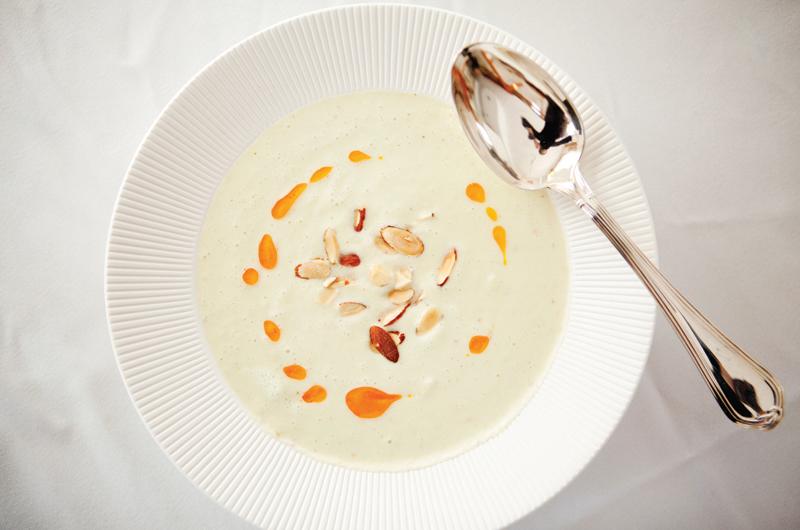 Speaking of archives, treasures are stashed all over the Cook the Vineyard website, where many great Martha's Vineyard magazine food stories live that you might have missed. Here's Tina Miller's Cookin' with Fire: Secrets of a Late-Night Grillmaster. Get Tina's tips for cooking over a hardwood fire, then try one of her three marinade recipes.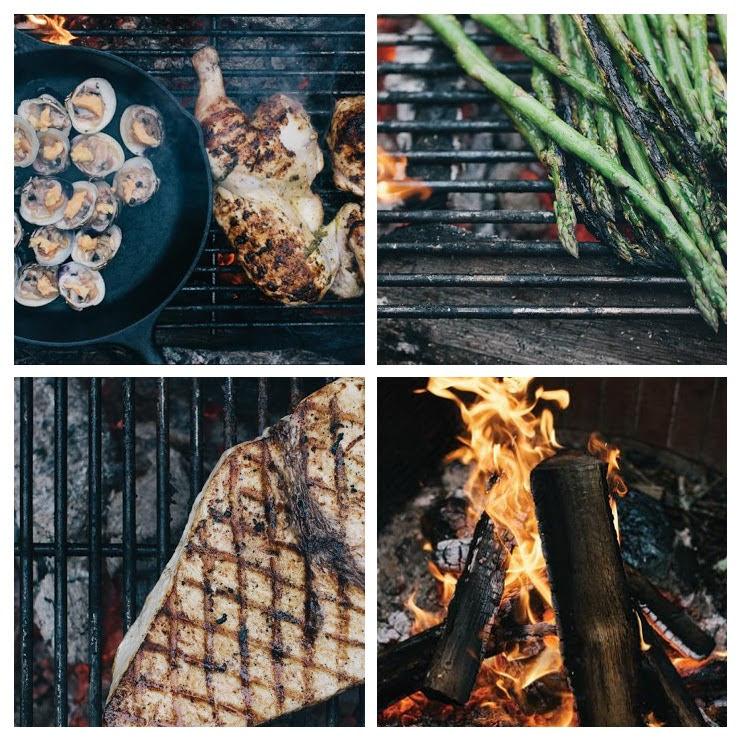 We have new writing too. This week, we're publishing Moira Silva's essay Dream Dinner, a poignant look back at a ritual family meal. If you've ever wanted to write about food (or life in general, food being just the most important part of it!), you might want to check out Moira's memoir and food writing classes.
And while we're feeling nostalgic, making a batch of Abby Dodge's Make Ahead S'Mores Squares could bring back the campfire memories – without the mosquitos.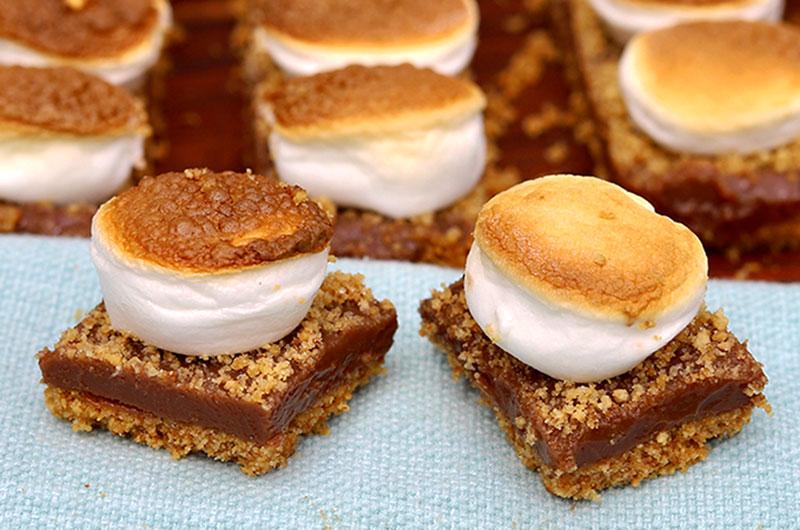 Now back to the future: We'll see you on Instagram. Follow us @cookthevineyard if you haven't already!

P.S. A long-awaited fresh seafood restaurant called Fish (naturally) has just opened at 80 Main Street in Vineyard Haven. Created by the folks at Waterside and La Soffitta restaurants next door, Fish will serve everything from tacos and poke bowls to the whole raw bar enchilada. Wine, beer, and cocktails, too. We'll be checking it out soon!