Today I'm feeling hopeful, looking forward rather than back. But some days, when it's harder to channel that optimism, I treat myself to a beautiful distraction: planning this year's vegetable garden. If you, too, are dreaming up a new or expanded vegetable garden, this evergreen article from Martha's Vineyard magazine will come in handy. It includes designs for a small, medium and large kitchen garden.
In fact, scouring seed catalogues is what put tomatoes in my head this week, which is how I wound up roasting winter plum tomatoes and scheming up this Tortelloni with Roasted Tomato Sauce, Peas, and Crispy Salami. (And by the way, seeds are once again hot commodities, so place your orders ASAP.)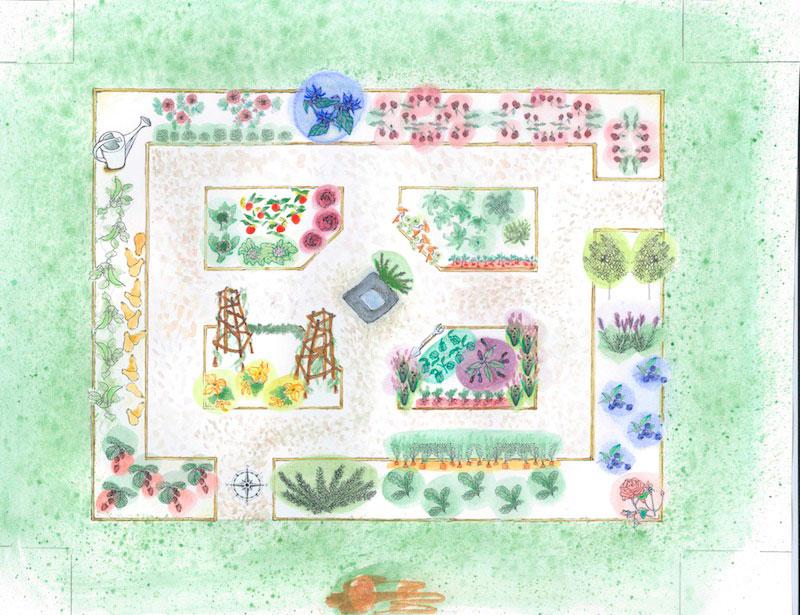 I had bought a bag of fresh Rana prosciutto and cheese tortelloni at Cronig's for a quick weeknight dinner, but once I pureed the roasted tomatoes into a deeply flavorful sauce, I switched gears. Garnished with fresh pea shoots I had picked up at Mermaid Farm and parsley still growing in the garden, the tortelloni became a fun weekend meal. (Ravioli would work well, too.)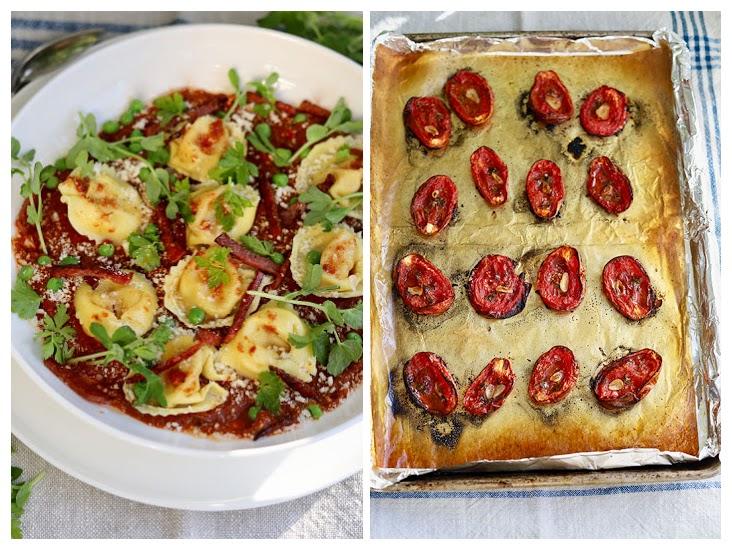 Those pea shoots reminded me that I wanted to steer you towards making your own winter salad mixes, which are so much better than pre-mixed bags or boxes of greens. Combine three or four varieties for the best texture. To my pea shoots (below, right) I added some Morning Glory Farm tat soi (below, left) and a high quality baby lettuce, sold whole (four to a box) at Cronigs' from the California company Tanamura and Antle.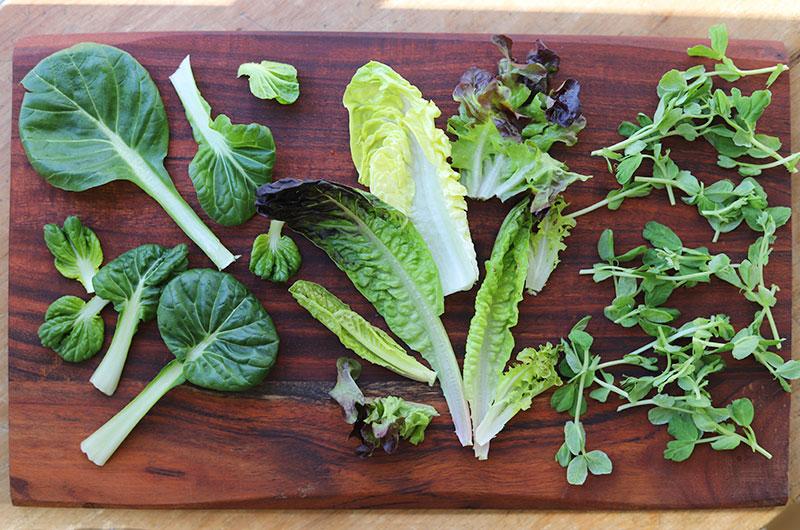 You can still find Island-grown greens at North Tabor Farm, Ghost Island Farm (pre-order only) and occasionally Grey Barn. Another perk to a mix of fresh, sturdy greens is their ability to handle winter additions like the roasted vegetables in this Kale Salad with Sweet Potato Fries and Blackberry Lime Dressing. (Use any hearty greens in that.)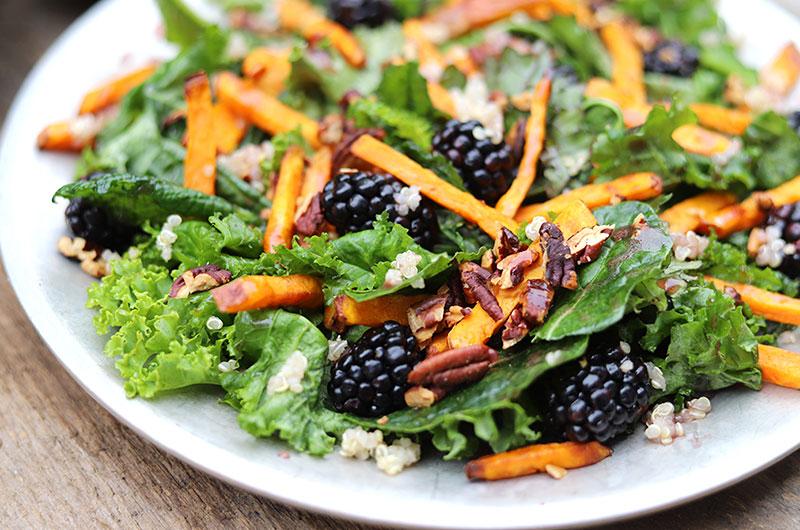 If you can't get local greens and you're not keen on frequent trips to the grocery store, stock up on crispy heads of romaine and iceberg (yes, iceberg) and even cabbage (which lasts forever). Dress up the romaine one night with Creamy, Lemony, Blender Caesar Dressing. Turn the cabbage into Quick Limey Slaw any night.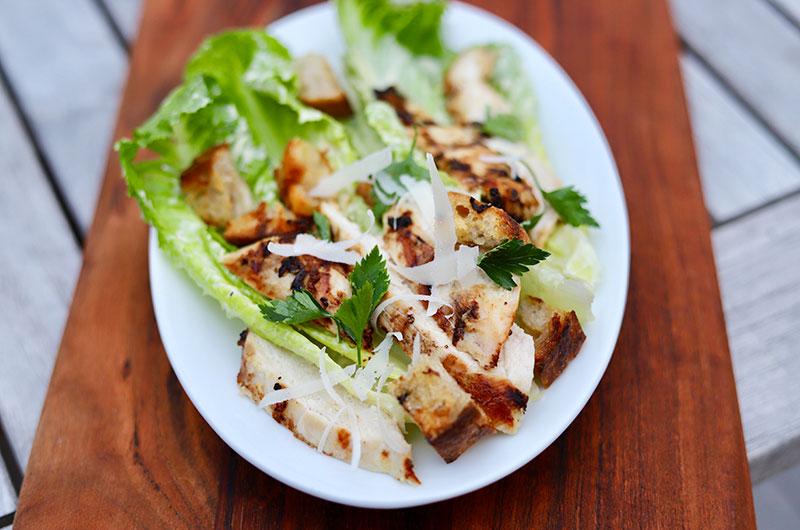 That slaw is just as good in Shiitake Tacos with Chipotle Sauce as it is as a side for roast pork or sausages. Or even meatloaf.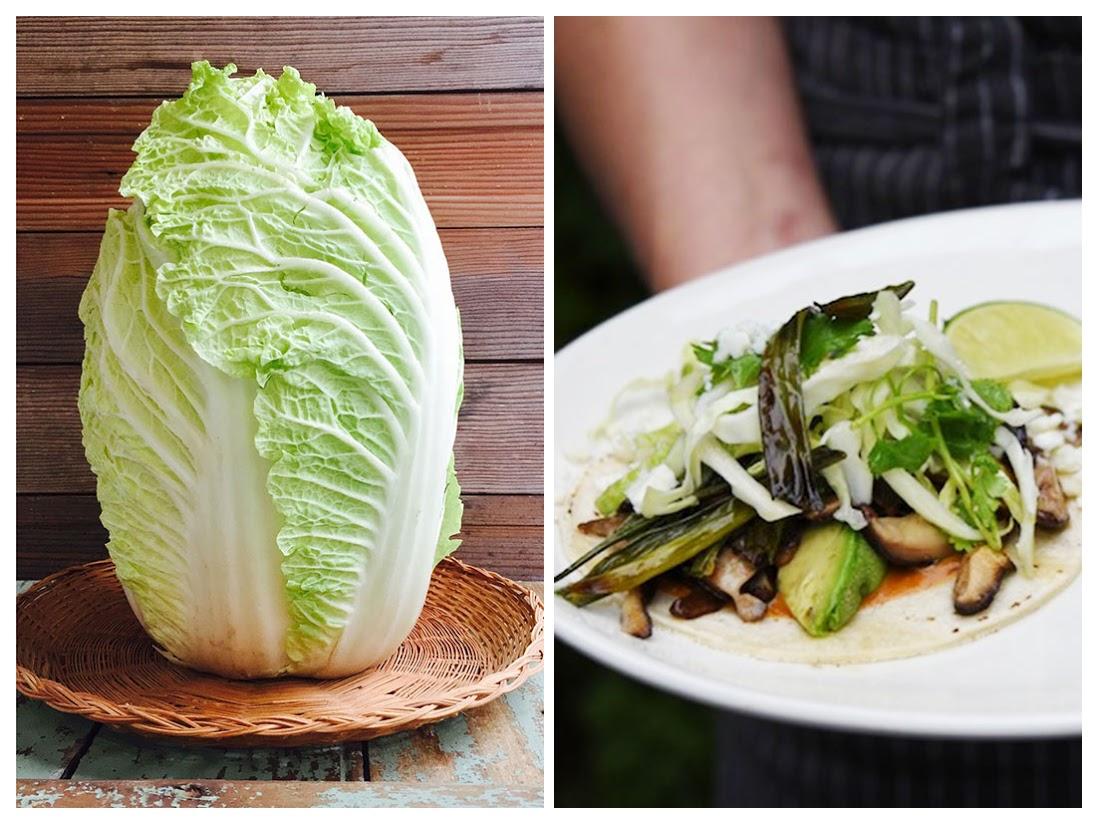 And in the spirit of making something (delicious) from nothing (otherwise known as pantry cooking), Abby Dodge gives us a small batch of Vanilla Rice Pudding to make when we need a little comfort. I've made this a couple times in the last week – most recently with a bit of orange zest stirred in (one of Abby's flavor variations in this latest installment of Baking Together) and garnished with toasted pecans and clementines. That should keep you smiling until next week.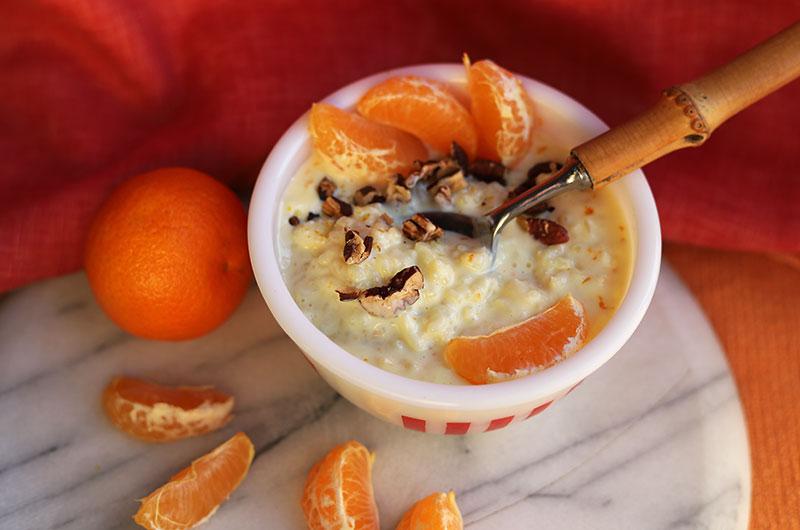 Until then, be optimistic — and we'll see you on Instagram @cookthevineyard.