For a change, here's something good about 2020: award-winning cookbooks, chosen just in time for holiday giving (and winter hibernation!). Boston-based Readable Feast awarded its fifth annual awards last week in a virtual ceremony that honored talented New England culinarians. I was fortunate to sit on the panel of judges, which included chefs, other cookbook authors, and food magazine editors. I'm happy to pass along some highlights of the winning books and to make some suggestions for gift-giving.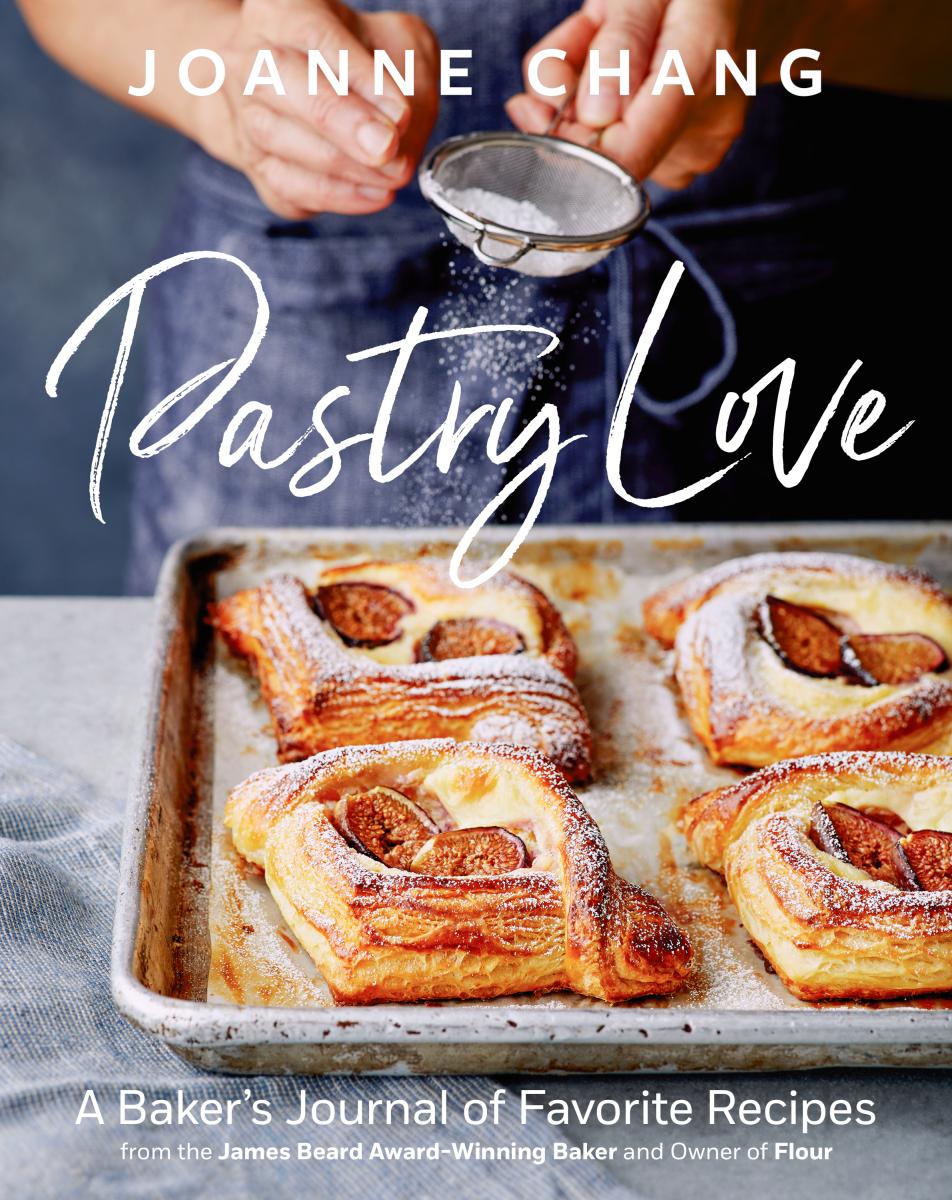 All of us who embraced home baking this year (and there were a lot of us!) will be happy to learn that Joanne Chang's Pastry Love (Houghton Mifflin Harcourt, $40) nabbed the top spot, Cookbook of the Year – especially when you see what a beautiful book it is. Joanne, who's the owner of nine Flour bakery/cafes in Boston and the author of four previous cookbooks, chose to include at least one photograph with each of the book's 150 recipes, and the results — well, they'll make you salivate. (The gorgeous photos were taken by Kristin Teig.) I spent an afternoon pondering what I would recommend first to make for the holidays. Should it be the nutmeg-laced Eggnog Cheesecake decorated with mini gingerbread people? Maybe the simpler, but dazzling red and white Raspberry Swirl Meringues! Or with kids around, it would be fun to make the soft, chocolatey, Homemade Devil Dogs with the classic creamy white filling. In the end, I'm happy to say Cook the Vineyard readers can start by checking out this recipe for Olive Oil Cake with Fresh Grapes, which Joanne's publishers gave us as a delicious sample.
Some cooks might find the multiple-step recipes daunting. On the other hand, you're in Joanne's capable, professional hands — and that's a very good place to be if you really want to improve your baking (and enjoy the results). From quick puff pastry to ganache, from Gluten-Free Chocolate Caramel Oreos to Lemon Meringue Cupcakes, there is no shortage of Pastry Love here. I'd run, not walk, to the bookstore to buy this cookbook. That way you can get a head start working off some of the calories!
Cook the Vineyard readers will want to know that author Molly Stevens won honorable mention in the Best Cookbook of the Year category for All About Dinner (W.W. Norton + Co., $40). (Only two awards – winner and honorable mention – are designated for each category.) If you haven't read The Cook and the Book about All About Dinner, check it out now, and make Molly's Cheater's Beef and Black Bean Chili while you're at it. I think Molly's book would be a perfect gift for newer cooks.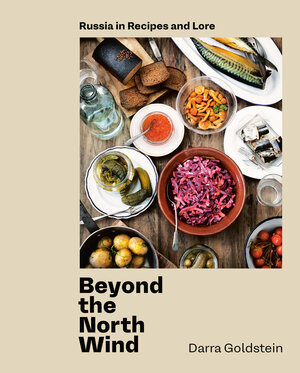 The judges were nearly unanimous in praising Darra Goldstein's Beyond the North Wind: Russia in Recipes and Lore (10-Speed Press, $37.50). A professor of Russian studies, emerita, at Williams College as well as the author and editor of more than a dozen books, including Fire + Ice: Classic Nordic Cooking, Darra has been immersed in Russian culture and cuisine for more than forty years. In the book, Darra's writing transports you across Russia where you learn about the wood-fired masonry Russian stoves and the Dacha or summer cottages while reveling in special dishes like Dumplings with Mushrooms and Buckwheat or Vatrushki, freshly baked buns filled with farmer's cheese. Because of the austere winters (and other austere aspects of life), Russians are avid picklers, preservers and fermenters.
"Russians are highly adept at devising ways to lead emotionally rich lives despite oppressive politics and sometime murderous government control," Darra tells readers.
Beyond the North Wind won the top award for both book of the year and aesthetic achievement, and won honorable mention in the food writing/memoir category. It would be the perfect gift for the armchair traveler. Of course, that would be all of us right now.
The socially conscious category, addressing cultural or global food issues, was filled with great books, in my opinion, but only one could take the top award. Dr. Catherine Donnelly, a microbiologist and food scientist at the University of Vermont, authored that book: Ending the War on Artisan Cheese: the Inside Story of Government Overreach and the Struggle to Save Traditional Raw Milk Cheese Makers. (Chelsea Green, $24.95).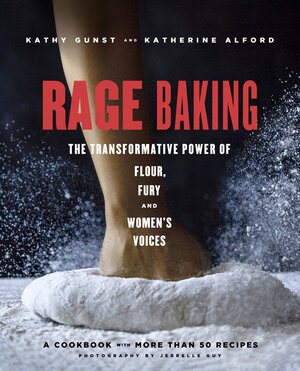 Honorable mention went to Rage Baking: The Transformative Power of Flour, Fury and Women's Voices (Tiller Press, $24.99), which opens with a quote from Gloria Steinem: "The truth will set you free, but first it will piss you off." Kathy Gunst, WBUR resident chef, cookbook author, and frequent Vineyard vacationer, and Katherine Alford of Food Network fame, penned this enjoyable view into the kitchens and ideas of 42 feminists, cookbook authors, and activists from around the country, including the Vineyard's own culinary author and historian Jessica Harris. Each contributor provides an essay and a favorite dessert, and the resulting package will keep you busy reading and baking throughout the winter. Kathy's own stunning Chocolate Pistachio Buttercrunch, Three-berry Galette, Rhubarb Cake and Tahini Chocolate Chip Cookies sets a high bar in this celebration of women.
For BBQ aficionados, circuit competitor and longtime Boston restaurant chef/owner Andy Husbands penned his sixth book, The Smoke Shop Backyard BBQ (Fair Winds, $30), complete with cocktails, sides, and desserts for outdoor entertaining. It won in the category of Single Subject.
In the Wine, Beer, or Spirits category, Falmouth-based wine and spirits writer Becky Sue Epstein won for her book Strong, Sweet, & Dry: A Guide to Vermouth, Port, Sherry, Madeira, and Marsala (Reaktion Books, $35). Becky Sue takes her readers on a memorable adventure into villages and around the countryside in Spain, France, Sicily, and Cyrus (among other places), weaving the tales of these spirits through history while illuminating producers' techniques and the flavor profiles of individual spirits. Epstein's book contains cocktail recipes, too, so here's a gift you could give anyone.
I would also recommend two other books that were finalists. I found This is Your Brain on Food (Little Brown Spark, $28) fascinating. Written by Dr. Uma Naidoo, a nutritional psychiatrist at Harvard Medical School and a trained chef, it offers important insight into the gut-brain connection and the affect of various foods on mental health. >
Barton Seaver's The Joy of Seafood (Sterling Epicure, $35), would make a good gift for a Vineyard fisherwoman or fisherman (or fish lover). With 900 recipes covering 89 species from the more popular salmon, cod, and tuna to other sustainable and tasty catches like hake, porgy and monkfish, it's nearly encyclopedic. Barton's goal is to help us get confident about cooking fish. I'm hoping we don't have to cook all 900 recipes to get there!
---
Note: The following books rounded out the awards: The Berkshires Farm Table Cookbook, by Elisa and Robert Bildner (winner, New England Cookbook of the Year, and honorable mention, Single Subject); Maine Bicentennial Community Cookbook, by Margaret Hathaway & Karl Schatz (honorable mention, New England Cookbook of the Year and Book of the Year); Mediterranean Every Day, by Sheelah Parkash (honorable mention, Aesthetic Achievement); A Blissful Feast, Teresa Lust (winner, food writing/memoir); Our Market Season, Josh Lewin (People's Choice.)