My best childhood friend and her husband came to visit this weekend, and we took advantage of the mild weather to hike all over the Island, from Moshup Beach to Fulling Mill Brook Preserve. We also cooked and ate, as we have done all our lives.
She brought her sourdough focaccia, and I baked my mother's incredibly moist Pumpkin-Ginger Quick Bread — something both of us make every fall. You should try it; I promise everyone in your pod will love it because it's nothing like the dry and underwhelming pumpkin bread you get at most bakeries. Crystallized ginger and fresh cranberries really take it to the next level. You can give one of the loaves away or freeze one for later.
We stopped at the farmers' market to collect salad greens and wound up with a beautiful combination of arugula, pea shoots, butter lettuce, baby kale, spinach, red oakleaf and radicchio. We made ginormous salads with dried cranberries, toasted pecans, goat cheese, MV Sea Salt, and Farmhouse Vinaigrette.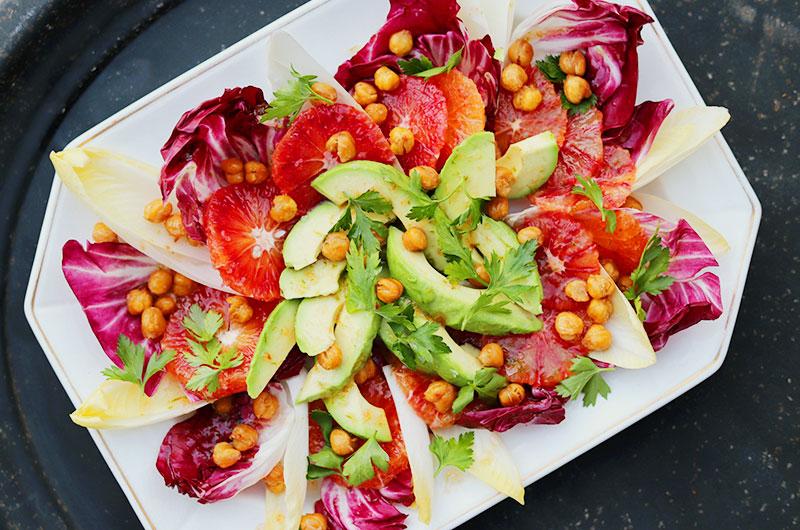 I'm going to use the rest of the radicchio and some Cara Cara oranges I bought to make Endive and Radicchio Salad with Oranges, Avocado, and Roasted Chickpeas this week.
By the way, you can use those roasted chickpeas in just about anything, but they're especially good in vegetable sautés and warm salads. If you don't feel like roasting them, sautéing will do the trick, browning and crisping them for more flavor, as in this New Potato, Greens, Garlic and Chickpea Crush.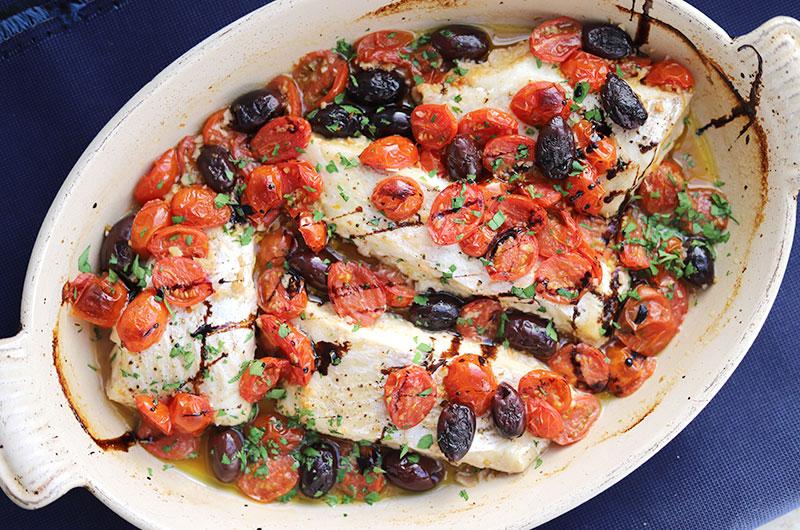 We also got a beautiful piece of fresh halibut and roasted it with tomatoes, a little like the technique in this Roasted Fish with Cherry Tomatoes and Olives, only I used the last of the ripe garden tomatoes, cut into chunks, and gave them a head start in the oven before the fish.
Sunday lunch was grilled ham and cheese sandwiches, made with freshly sliced multi-grain bread from our bread CSA (Kate Warner's Vineyard Bread Project) slowly fried in butter until the bread was perfectly brown and crisp and the cheddar just oozing over the sides. We served the sandwiches with Dijon mustard for dipping.
I'm going to use some more of that bread and some of Morning Glory's Kalebration (a mix of tender kale varieties you can grow with seeds from Johnny's) to make Mini Savory Bread Puddings with Tuscan Kale, Bacon, & Cheddar.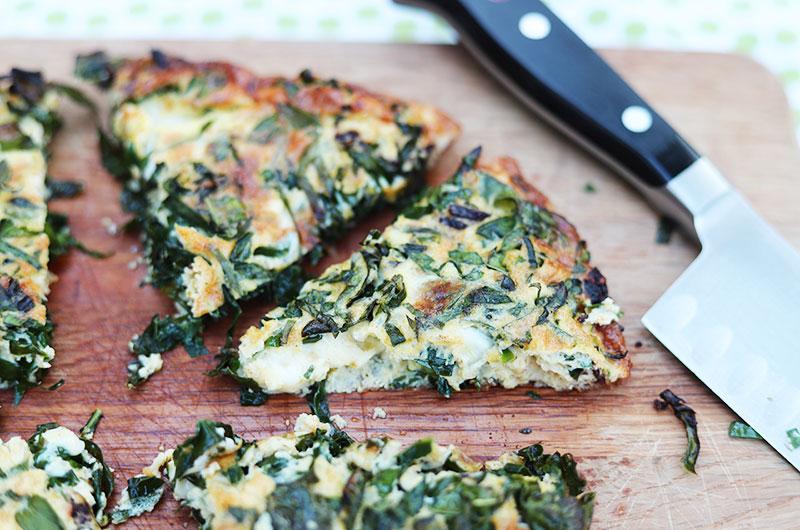 Or if I'm short on time, I'll just use the leftover goat cheese in Little Kale and Feta Fritattas.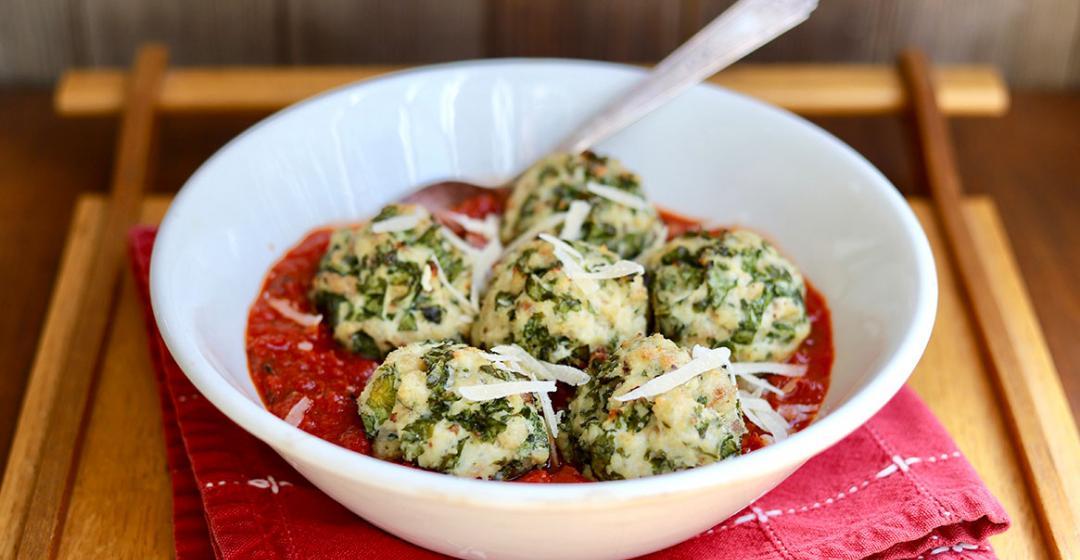 Kale in the house could lead to making Judy Klumick's Chicken, Kale, Parmigiano, and Ricotta Meatballs though. Not hard for me to make that leap! However,I might be tempted to make Broth with Mini-Meatballs, Kale, and Cabbage instead.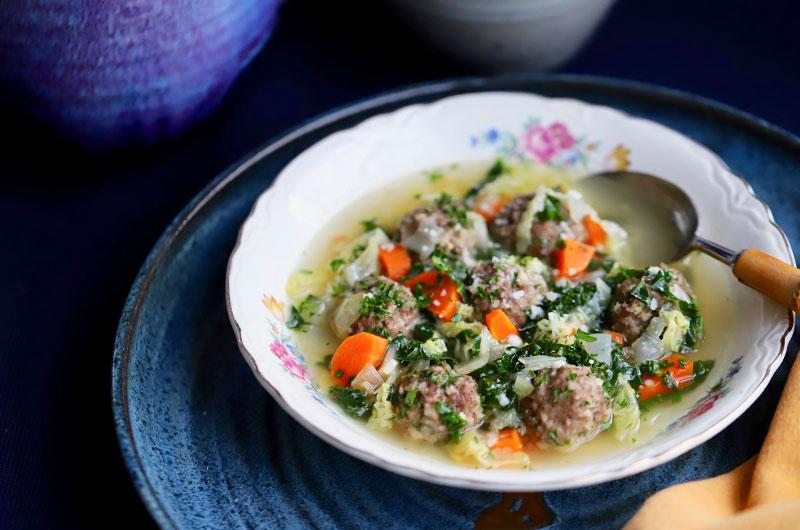 We also recruited our friends to help shell the last of the garden beans. We now have enough (just barely) to make a nice batch of Harvest Minestrone. Or maybe just Joe Yonan's delicious Garlicky Beans and Broccoli Raab over Toast.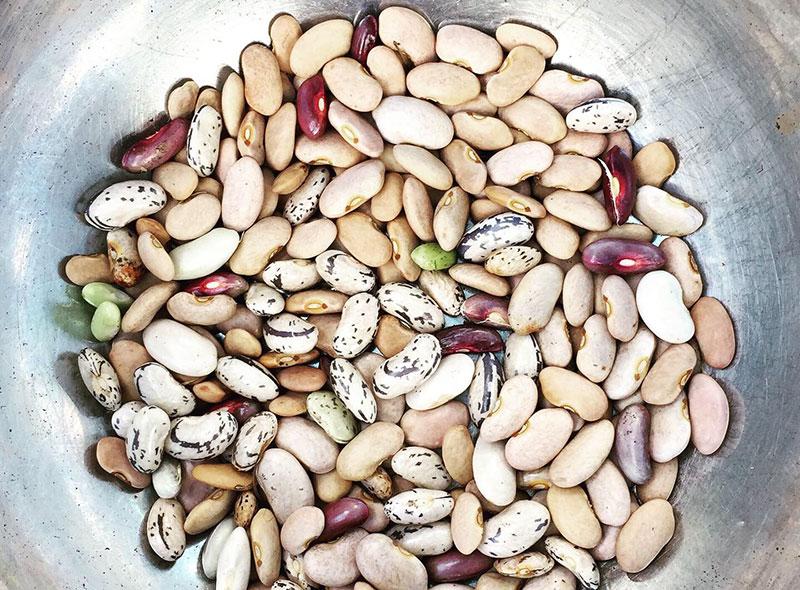 I definitely have beans on the brain, but I will need to use canned black beans to make Molly Stevens' Cheater's Beef and Black Bean Chili.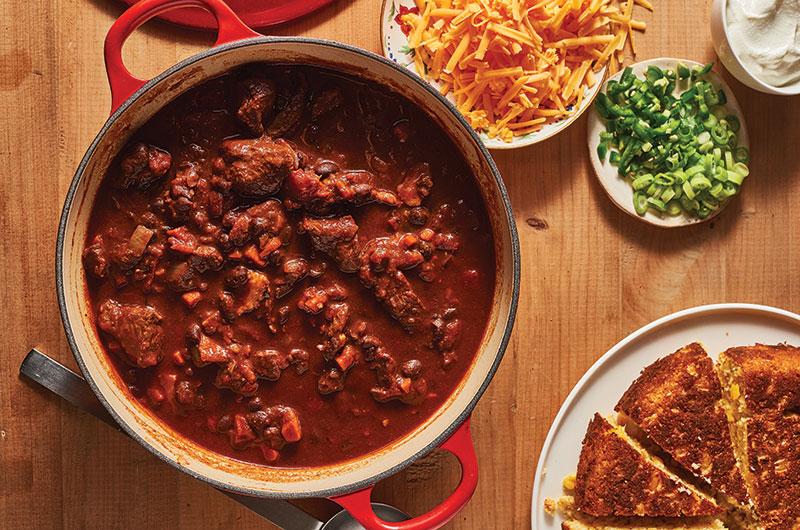 Something tells me I may not have time to make everything I want to this week, but what are plans for, if not for changing?
Here's hoping you make a list of delicious things to cook soon, even if this week turns into next. And we'll see you on Instagram @cookthevineyard.
P.S. We'll start planning Thanksgiving next week, but in the meantime, you can find a handy link (and three featured recipes) to all of our Thanksgiving stories right on our home page.