A well-written recipe is a beautiful thing. And when it produces delicious results – and makes you feel clever (maybe even giddy) while you're making it – it's a winner. Introducing Abby Dodge's Make-Ahead S'mores Squares, easily the most fun thing I've made all summer.
I don't know how Abby does it, but she always has a clever trick or two up her sleeve that makes her baking recipes stand out from others. This one features a make-ahead graham cracker and chocolate base that hangs out in your freezer until you're ready to top it with marshmallows and finish making these s'mores under the broiler (no camp fire required).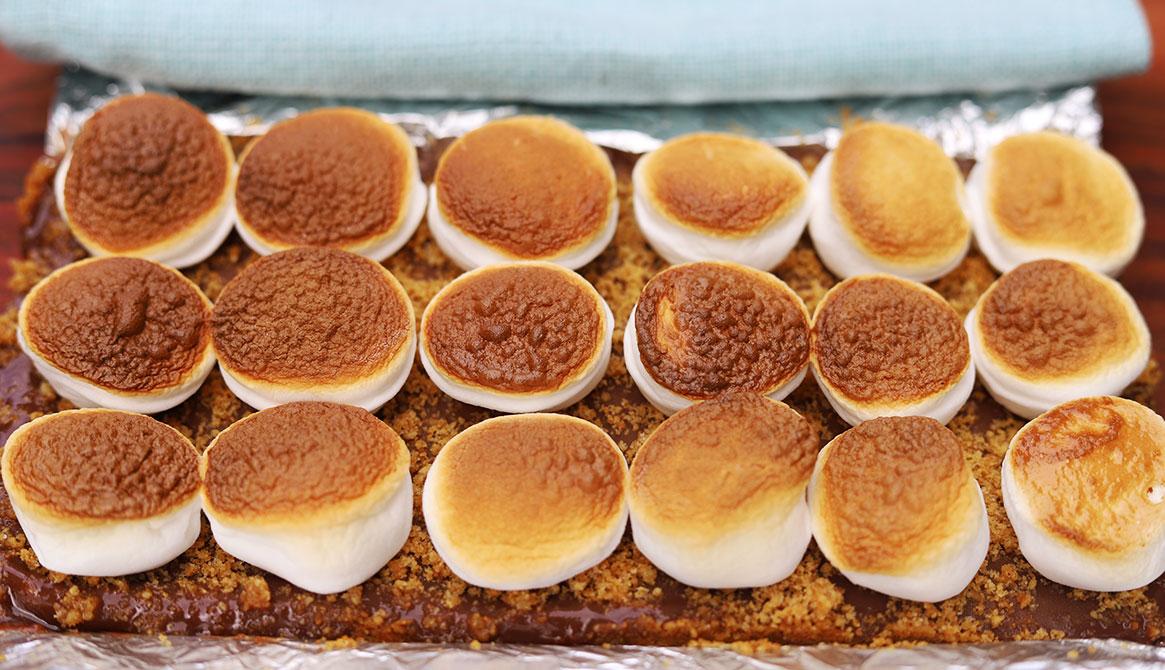 I shouldn't even single this recipe out, as we're still making Abby's Lemony Blueberry Bars with Chunky Almond Crumble from last month. And then there was that Strawberry Shortcake…and those Double Chocolate Cream Cheese Fudge Brownies. Remember the Lemon-Rosemary Parmesan Scones and the Pie Plate Chocolate Chippers? Oh, and that Cream Cheese Pound Cake. And more.
In fact this is Abby's 8th installment of Baking Together for Cook the Vineyard. I hope you'll join us in making the recipes and leaving notes and comments for each other afterwards.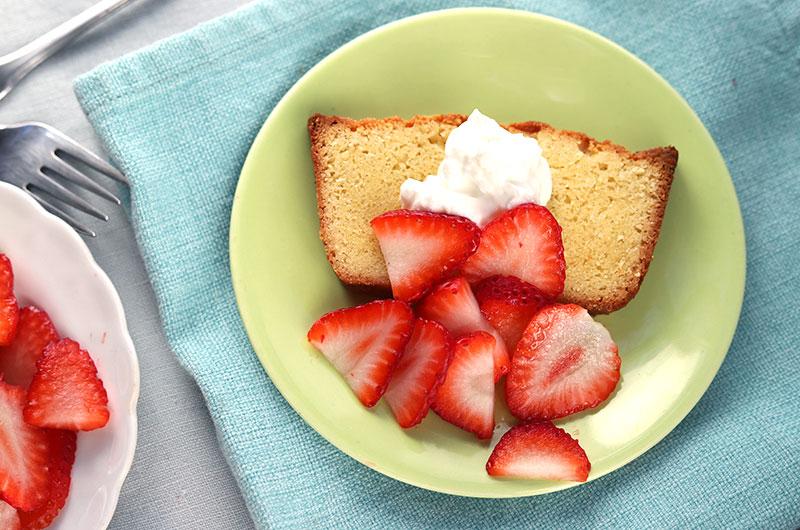 I realize we can't live on dessert alone. Though technically, we should get a pass in August, especially in a year with no Fair. Just saying.
But. Those beautiful August vegetables. Someone's got to do something with them. So a week ago, I challenged myself to create an August grab-bag menu, shopping at random farm stands and the fish store, picking up whatever looked alluring. Turns out I am obsessed with purple vegetables this year.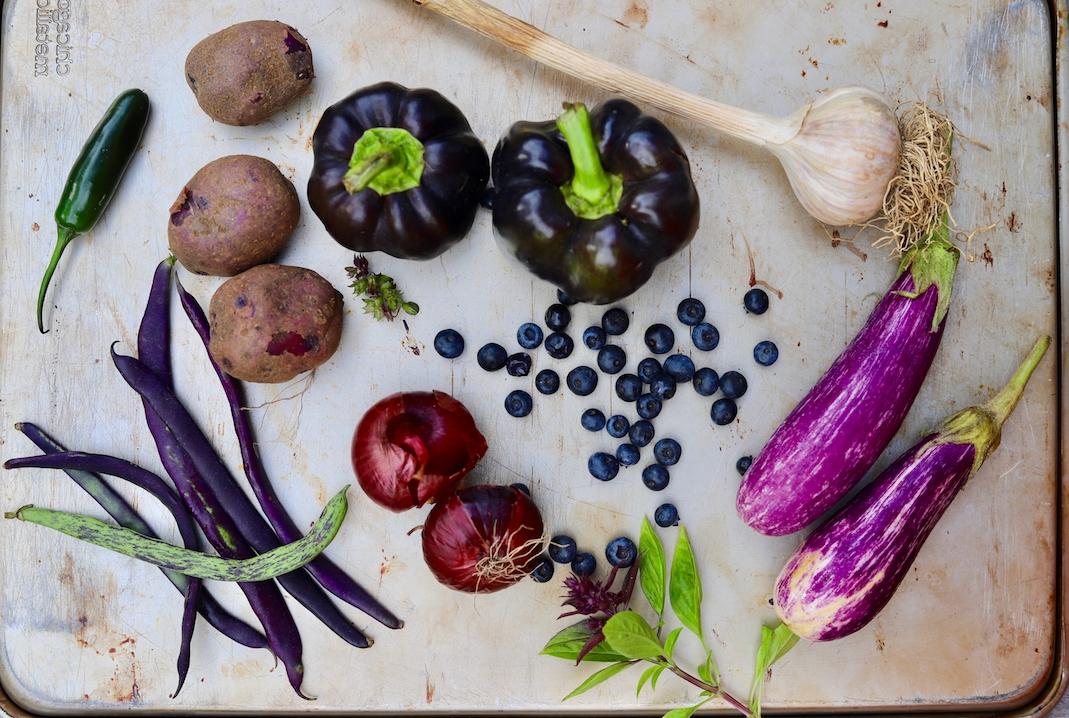 No matter, I grabbed some tomatoes from the garden and turned my veggies into sort of an Asian ratatouille – really just a slow-roast of summer vegetables, spiked with ginger, garlic, and lime. So yummy. I used those as a bed for some really nice black sea bass filets. And voila: Sear-Roasted Black Sea Bass with Ginger-Garlic-Lime Butter and Roasted August Vegetables.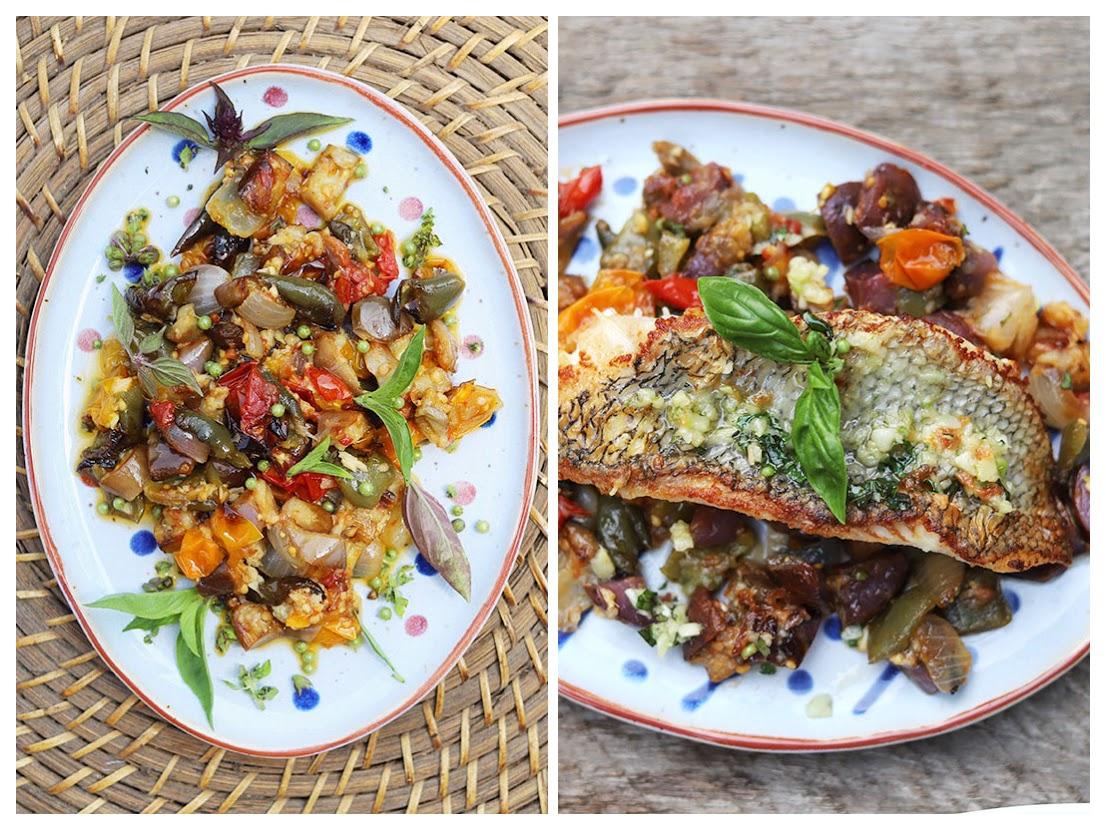 After that, I still had extra eggplant. I used the quick-roast, high-heat method on those. Caramelized and somewhat crisp, those eggplant slices are delicious eaten right off the pan. But they can be tucked into tarts or salads or turned into small bites, too.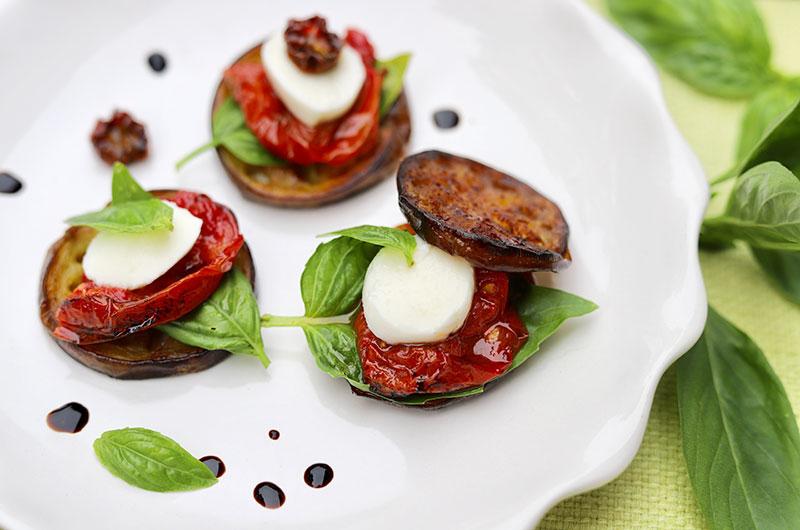 I like to make little sandwiches out of these roasted eggplant slices. I fill them with thin slices of fresh mozzarella, fresh basil leaves, and a slice of fresh or roasted tomato, all drizzled with balsamic glaze. You can also layer these and turn them into "stacks." Surround the stacks with some baby greens and you've got an elegant first-course salad.
If you, too, are looking to use up those pretty eggplants, consider these options: Baked Pasta with Roasted Eggplant, Tomato Cream, and Parmigiano; Eggplant Tacos with Guacamole and Pine Nuts, or one of my favorites: Stir-Fried Eggplant, Corn, and Peanuts with Noodles and Soy-Ginger Sauce. Everything, including eggplant, is better with corn!
Enjoy those recipes, and we'll see you on Instagram @cookthevineyard.