Though I'm not sure it's entirely legal, bartering is in full swing on the Island. I swapped seeds for seedlings the other day, and I have a sourdough starter coming my way (yippee!) in exchange for eggs and seed-starting supplies. Other folks I know are trading bread flour for venison, cheese for knitting wool, dahlia tubers for rhubarb crowns.
All of this is happening clandestinely, of course. There are secure drop-off and pick-up points, covert sanitizing, and other coronavirus captivity tactics that make social (or I should say nonsocial) interaction seem like an episode of Mission Impossible.
Last week I scored some buttermilk. Very happy about that as I'd had a yen to bake cornbread — in a cast iron skillet of course. It came out tender and delicious, and we ate it with falling-apart pork straight out of the slow cooker, which I finally hauled up from the basement. I cooked the pork with apricots, olives, the juice of an orange, red wine, balsamic and a bit of brown sugar, flavors inspired by the Silver Palate's Chicken Marbella.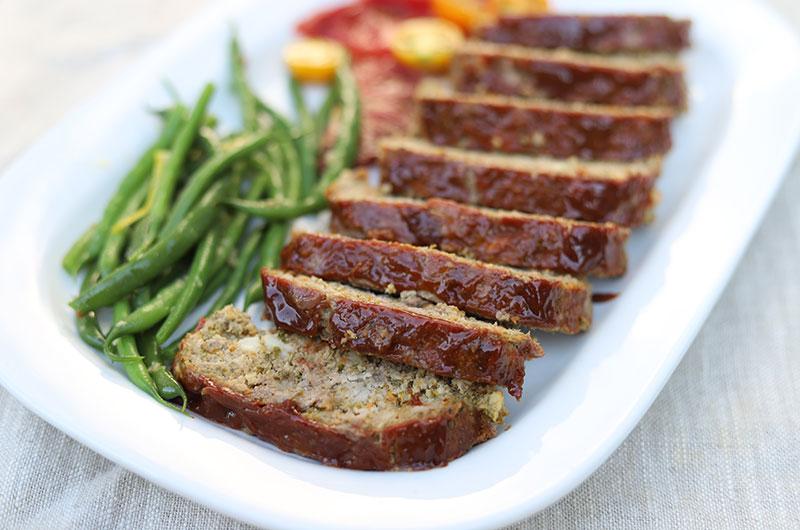 Oh, I forgot, we made Glazed Market Meatloaf on Friday night, too. It was a meaty weekend.
I've also been craving Chinese flavors, and in an effort to keep vegetable side dishes simple, I made super-easy Blistered Chinese Restaurant-Style Green Beans (top photo) one night and these Mahogany Mushrooms another.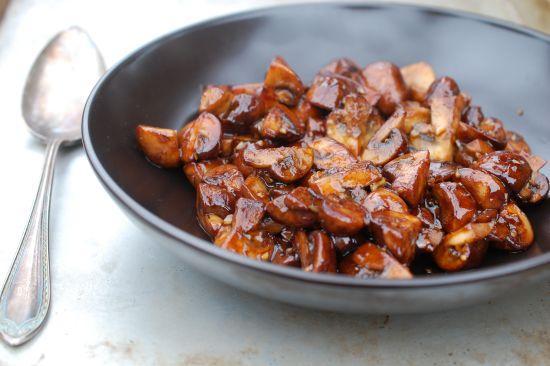 I stocked up on sweet potatoes during the shopping excursion, since normally we eat sweet potato fries about every other night. But instead of fries one night, I just threw the sweet potatoes (pricked with a fork, on a sheet pan) in the (400-degree) oven for an hour. Haven't made plain baked sweet potatoes in forever. Simple is good!
If I return to fancy, I'll make this Sweet Potato-Potato Gratin with Caramelized Leeks, Spinach, and a Pecan Crumb Topping.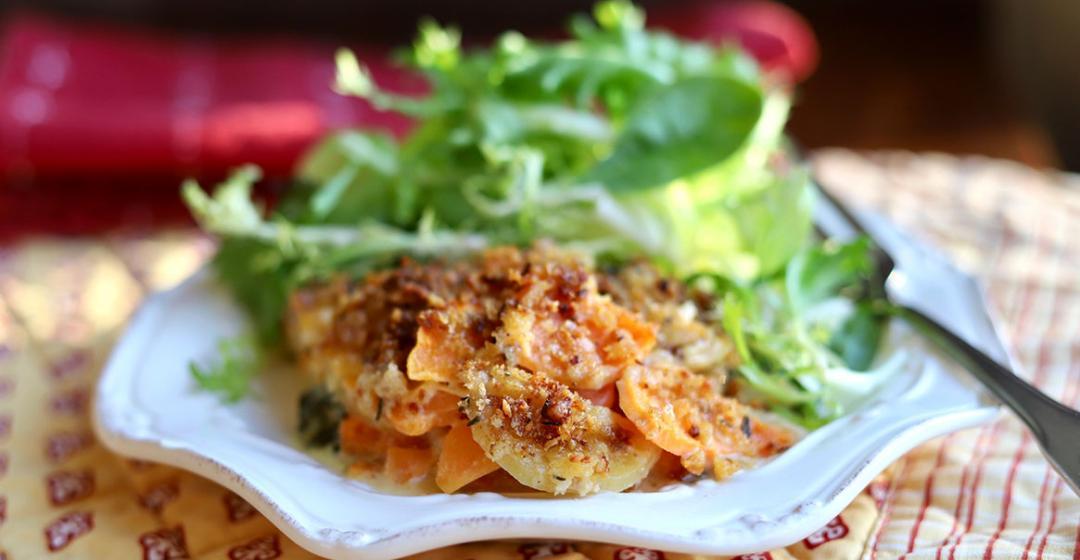 And one last note in the simple vegetable department: Morning Glory Farm has started harvesting collard greens and putting them in their porch fridge. Buy some of those and make Collard Green Confetti. Or make those yummy Japanese Vegetable Pancakes. Also know that Morning Glory is starting an online meat-ordering system. Order by Tuesday and pick up on Thursday.
With the wind howling outside, I feel like it's time to make soup again. Could be something comforting like Creamy Cauliflower and Leek Soup, but I'm thinking that even without the avocado and the cilantro (neither of which made it into my cart during the grocery expedition) that I could make a version of Cathy Walther's delicious Chicken Tortilla Soup. Morning Glory has beef shank bones for soup, too.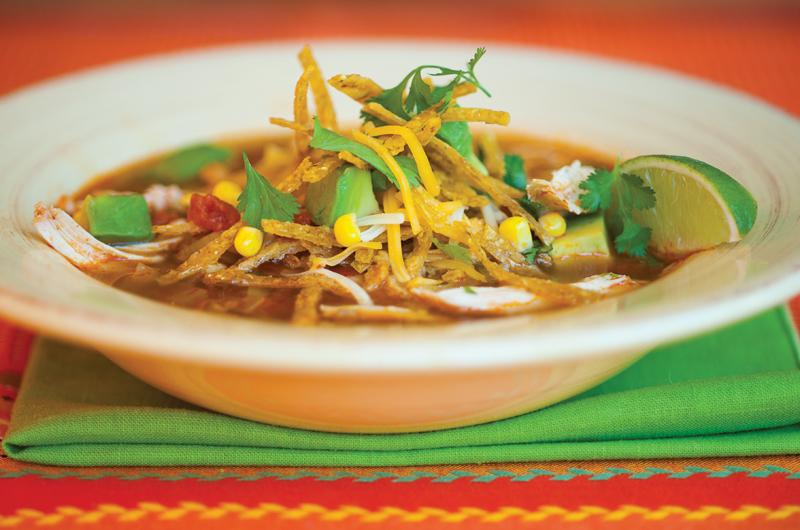 Now here's something lighter and hopeful: Asparagus is coming, and nothing can stop it. Once dandelion blossoms appear (which they did this weekend), that means the soil temperature has gotten warm enough for asparagus stalks to break ground. Before you know it, we'll have strawberries and then tomatoes and even watermelon. Yes we will.
Eat well, and let's stay in touch on Instagram.