We've got the perfect distraction for you this week — dreaming up a kitchen garden. What fun things will you grow? Lemon basil? Zebra tomatoes? Honeynut squash? How big will your garden be and where will you put it?
The thing is, a kitchen garden doesn't have to be big. In fact, after years of being a small farmer, I've returned to the simple design in the illustration below — three four-square boxes with a deer fence. I call that the Baby Bear garden, but if you're a little more ambitious, a Mama Bear garden (No. 2, top) or a Papa Bear garden (with fruit and perennnials perhaps) is within reach.
Read Holy Homegrown! to check out these designs and get lots of tips for success.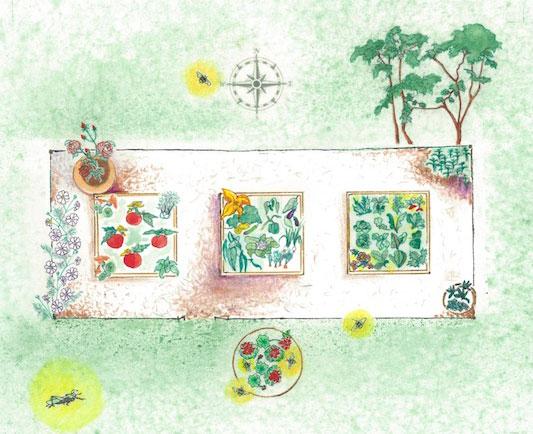 In my farming days, I grew and sold thousands of cherry tomatoes — mostly Sungolds, but plenty of Sweet 100s and Black Cherries, too. You'd think I wouldn't go near a cherry tomato off-season, but the opposite is true.
Lately I've been grateful that grocery stores now carry a wide variety of cherry and grape tomatoes in a range of colors. They may have thicker skin, but the flavor can be pretty darn good and they're especially good as versatile cooking ingredients.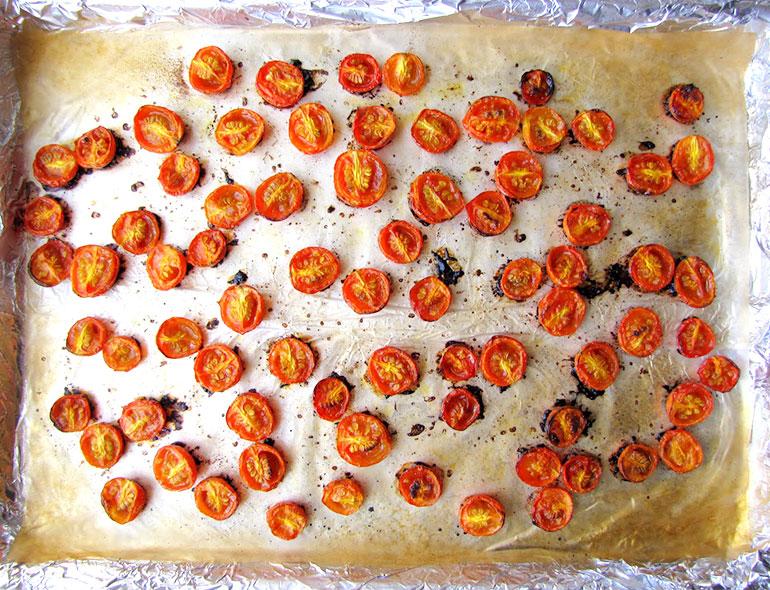 Roasting cherry tomatoes is my favorite thing to do with them in winter (no surprise there!). Cutting them in half first and arranging them cut-side-up on the sheet pan prevents sticking. Use these flavor bombs as toppings for toast or pizza, in tacos and frittatas, with other roasted vegetables, and especially in pasta dishes — starting with this recipe for Spaghetti with Roasted Cherry Tomatoes and Spicy Garlic Oil.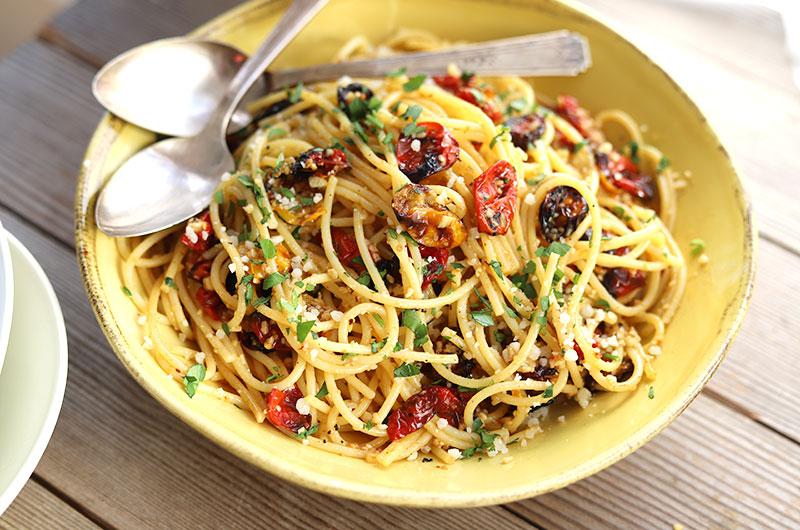 I also love pairing cherry tomatoes with fish: Turn on the oven, snuggle some nice white fish filets in a baking dish with cherry tomatoes and olives (and oh yeah, a little garlic and olive oil) and you've got dinner in 30 minutes. Here's the recipe for Roasted Fish with Cherry Tomatoes and Olives (clever name, huh?).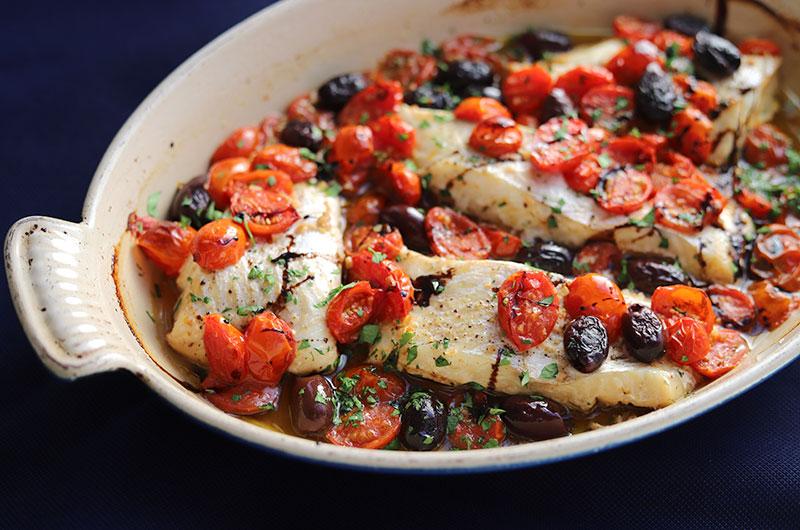 Maybe you've already made this Pan-Seared Halibut with Tomatoes, White Beans, and Spinach? And you might remember that I also snuck cherry tomatoes into this recipe for Crispy Sheet Pan Chicken with Baby Potatoes, Cherry Tomatoes, and Smoked Paprika.
When summer comes around, you can use your homegrown cherry tomatoes in this Yellow Tomato, Peach & Fresh Herb "Gazpacho" Salad, in this Summer Tomato-Fresh Corn Dressing, this Corn, Tomato and Arugula Salad or this Summer Grain Salad with Tomatoes, Basil, Corn and Nectarines. Can't wait!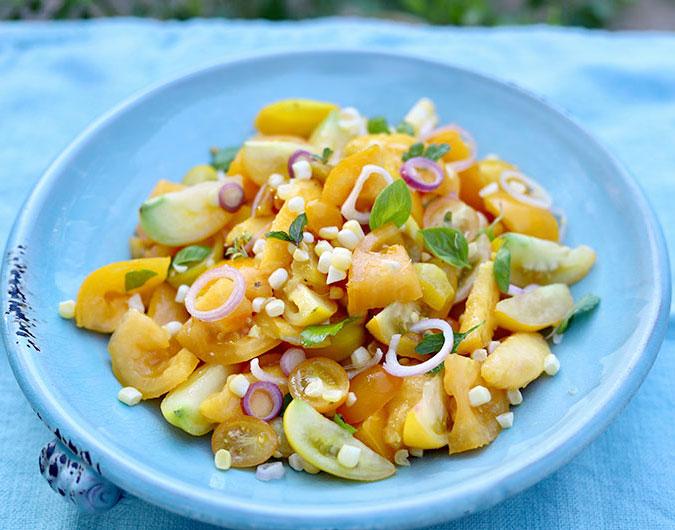 Two more things to look forward to this summer: In Vineyard Haven, a new patisserie and a new Italian restaurant are both in the works.
Stick with us on Instagram this week and stock up on cherry tomatoes!