Eureka! I've always wanted to make great scones — you know, those mile-high wonders with a tender, biscuit-y thing going on — and at last, I have found my recipe. I made Abby Dodge's Lemon Parmesan Rosemary Scones (with toasted walnuts, no less) this weekend and was tickled pink at how they came out. (It's all I can do not to send you a pink newsletter this week, but you're safe.)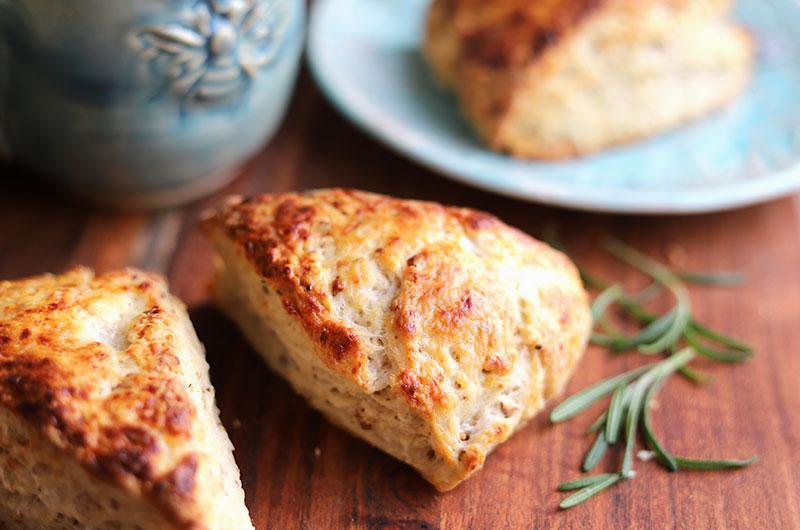 Abby (author of The Everyday Baker), delivered this recipe — and lots of tips — as part of her fourth installment of our column Baking Together. The idea is this: You and I make the Baking Together recipe and leave each other notes in the comments section on how things went, variations we tried, how we served the recipe. In this case, Abby also gives you some clues on how you could vary this savory scone recipe to push it towards the sweet side of the street.
You could make these for your sweetie for Valentine's Day breakfast.
And for dinner this Friday night? Another winner, just in from writer and cook Arnie Reisman: Mickey's Chicken. I had to make this dish in a hot minute on Sunday to grab a photo before the sun went down, but I'm telling you, that golden crust of sizzled shallots (or leeks) and garlic is killer. When I make it next, I will serve it with Crispy Smashed Potatoes and Shiitake and Spinach Sauté with Parmesan.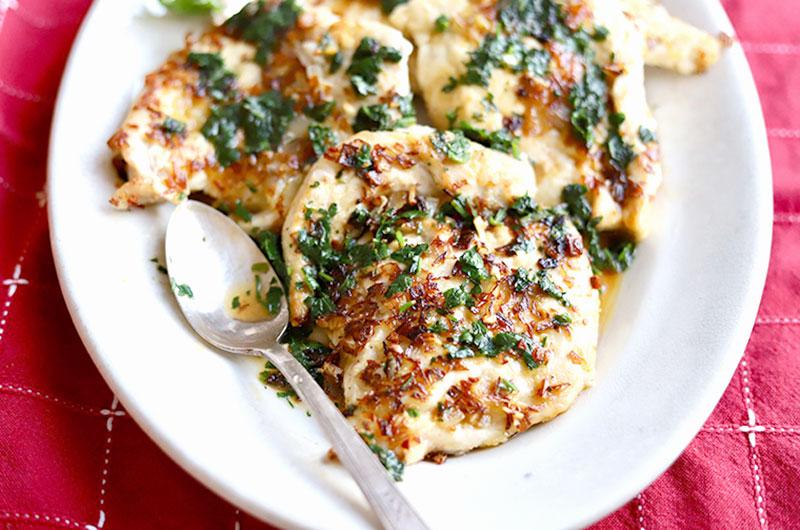 Don't miss Arnie's account of The Making of Mickey's Chicken, an ode to long days and nights spent making the PBS documentary film The Other Side of the Moon about the lives and dreams of eight Apollo astronauts.
Also new this week: Jim Malkin pipes in with some advice about wine on Valentine's Day, starting with a nice Australian Riesling with those oysters you pop on the grill all the way through to a Saint-Véran with Mickey's Chicken.
For dessert, I've been saving this luscious West Tisbury Carrot Cake to make for Valentine's Day. It's one of the Pollan Family's recipes from their cookbook Mostly Plants, and it's a recipe they've modified over the years from one originally given to them by a West Tisbury friend.
I realize carrot cake isn't chocolate, but I think the whole chocolate on Valentine's Day thing should be addressed with a heart-shaped box of handmade chocolates from Enchanted Chocolates in Oak Bluffs (open 11 a.m. to 5 p.m. today and tomorrow and until 6 p.m. on Friday). They'll have chocolate-dipped strawberries on Valentine's Day, too.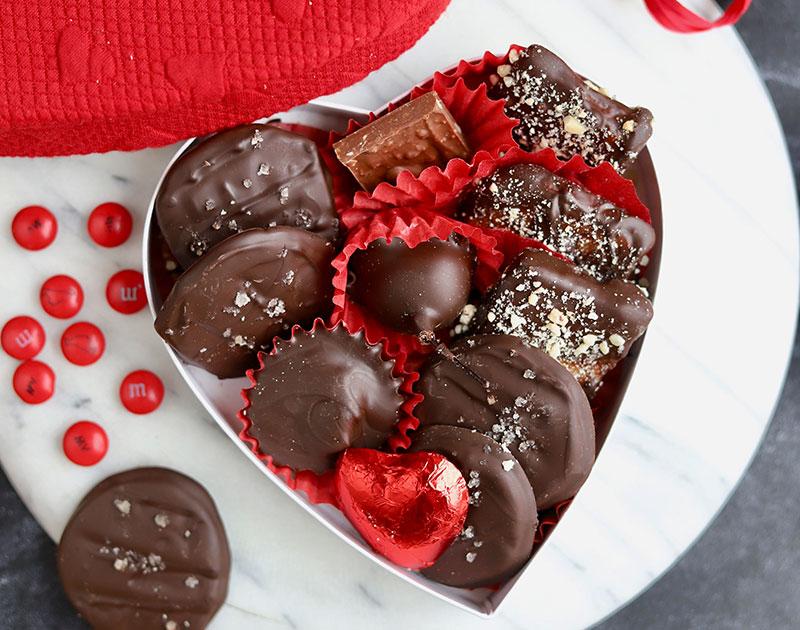 Please buy one for yourself.
And if you prefer to ignore Valentine's Day altogether, I still recommend making those scones as a nice Zen-like baking activity — a lot of satisfaction from a little effort.
Join us on Instagram this week and remember, spring starts only five weeks from tomorrow!