There are many things about eating healthy that aren't fun. (No sugar — Bah humbug!) But I'm sorry, eating more kale isn't one of them. Kale is incredibly versatile, and if you don't believe me, maybe you'll be swayed by Cathy Walthers and her delicious recipes (all 100 of them) in her book, Kale, Glorious Kale.
I thought January would be a good time to highlight Cathy and this book for our latest installment of The Cook and The Book series. I figured many of you might recognize her name (she's been writing for Martha's Vineyard magazine for years), but may not know about her cookbooks. I'm a fan of all of them, but Kale, Glorious Kale may really be the most versatile. (The book has also been reprinted with a new update – new handsome cover, new size!). Be sure to read our Q&A with Cathy, where she offers some great insight into cookbook-making.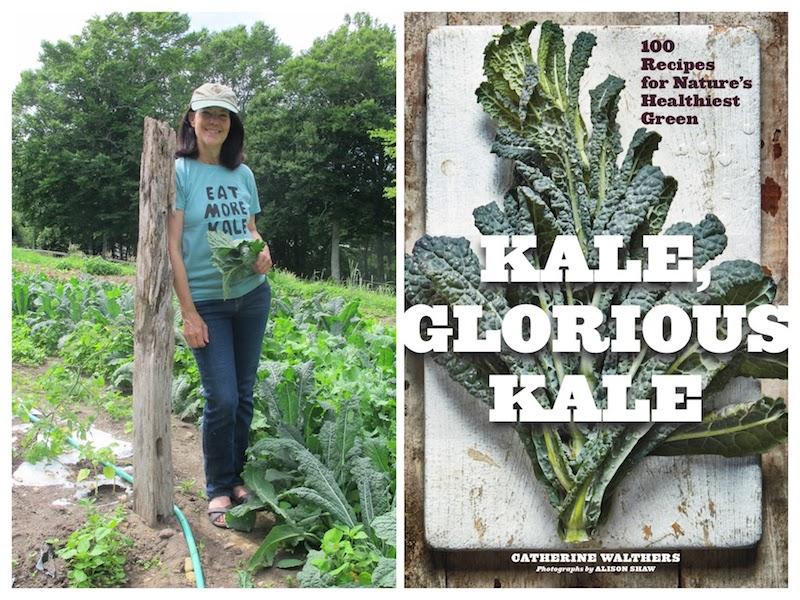 When Cathy and I talked about which recipes to highlight, it was tough. I'm glad we picked the Broth with Mini-Meatballs, Kale and Cabbage, though, because it meant that I got to make it this weekend, and it was so satisfying and easy.
We also picked Kale & Pineapple Smoothies, but there are so many other recipes (Granola! Pizza! Calzones! Noodles!) we could have chosen. But as delicious as the recipes are, I also love all the extra information in the book: different ways to cook kale, flavors to pair with kale, how to grow kale, and even how to hold a kale festival!
The photo below is another great example of the kind of valuable info the book contains. And speaking of photos: the Vineyard's own Alison Shaw took all the food photos in Kale, Glorious Kale, as she did for Cathy's books Raising the Salad Bar and Soups + Sides.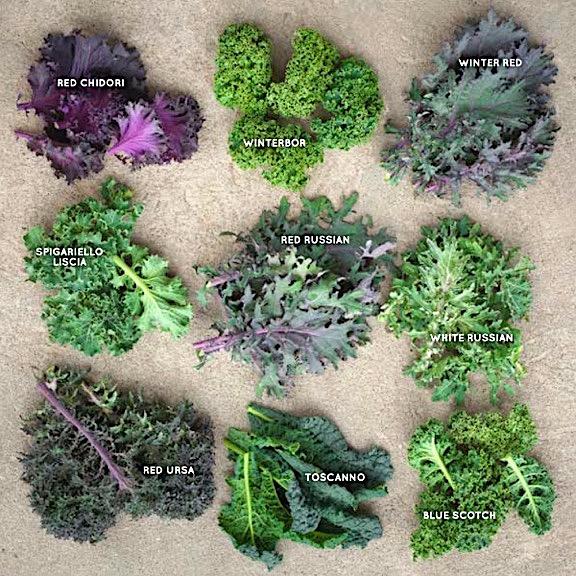 Who knew there were so many kale varieties?
If you're looking for some exciting varieties (of kale or any hearty green) on Island this winter, Ghost Island Farm is the place to go. That's where I found this stunning spigariello last summer.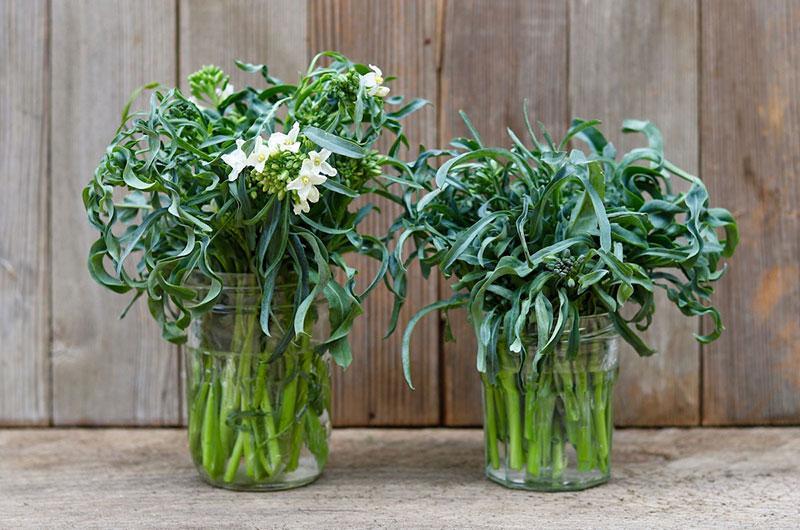 To hammer my point about the versatility of kale, I offer you this collection of kale recipes on Cook the Vineyard. I realize many of you are already onboard the kale train (and probably have been for years), but who doesn't need another delicious kale salad recipe (with sweet potato fries and blackberries, no less)?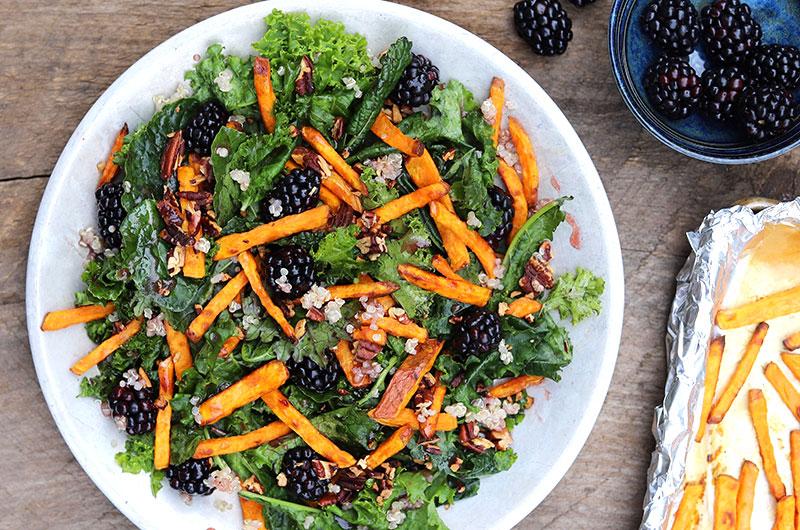 And remember Judy Klumick's Chicken, Kale, Parmigiano, and Ricotta Meatballs? Those are just so easy to make, and they really deliver on flavor. That makes two meatball recipes in one newsletter, so if you're a Vineyarder with ground venison or local ground lamb in the freezer, you could try substituting in one of these recipes. (Venison will need a little added pork fat.)
And don't forget that eggs and kale are absolutely made for each other: Here's that little kale frittata and a savory bread pudding and those Japanese pancakes.
And more Cathy Walthers kale recipes from her other books, including Kale with Raisins and Pinenuts and Kale and Vegetable Soup with Farro.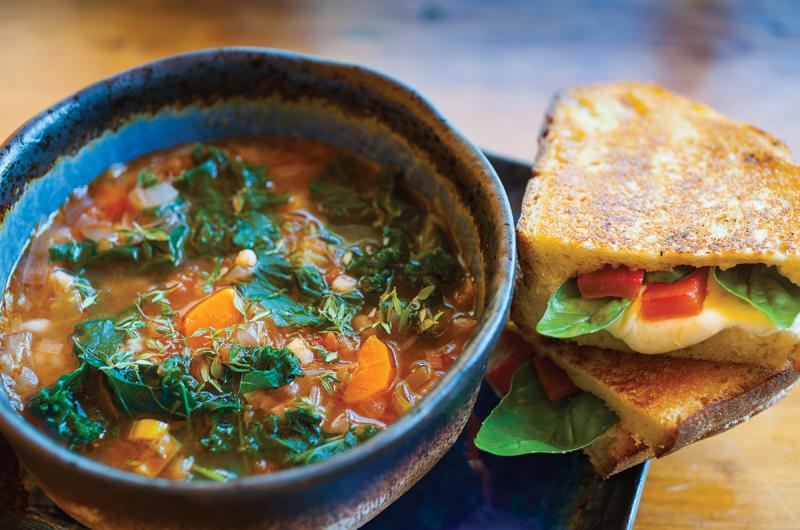 That's it. The Kale-apalooza is over (except for maybeon Instagram and Facebook). Please write me at cookthevineyard@mvgazette.com if you can't find at least one recipe here to enjoy the cruciferous vegetable which just happens to be one of the most nutrient dense foods on earth!