The thermometer read 70 degrees in the solar greenhouse in Oak Bluffs, the warmth supporting the six long rows of kale, Swiss chard, Asian greens like purple tatsoi, and so many varieties of salad greens even this salad book author found something new. These days, finding young, healthy, fresh greens like this on the Island in the dead of winter is possible (Ghost Island Farm on the weekends is one option) but still challenging enough that this treasure instantly inspired my dinner.
With bay scallops on sale that day at The Net Result, dinner for my son's last night home before heading back to college ended up being sautéed bays, Asian greens, and a sauce of lemon, lime, and orange juices swirled into the butter I cooked the scallops in, plus a little rice. I can safely say that dinner was much better than something with chickpeas that I had been planning.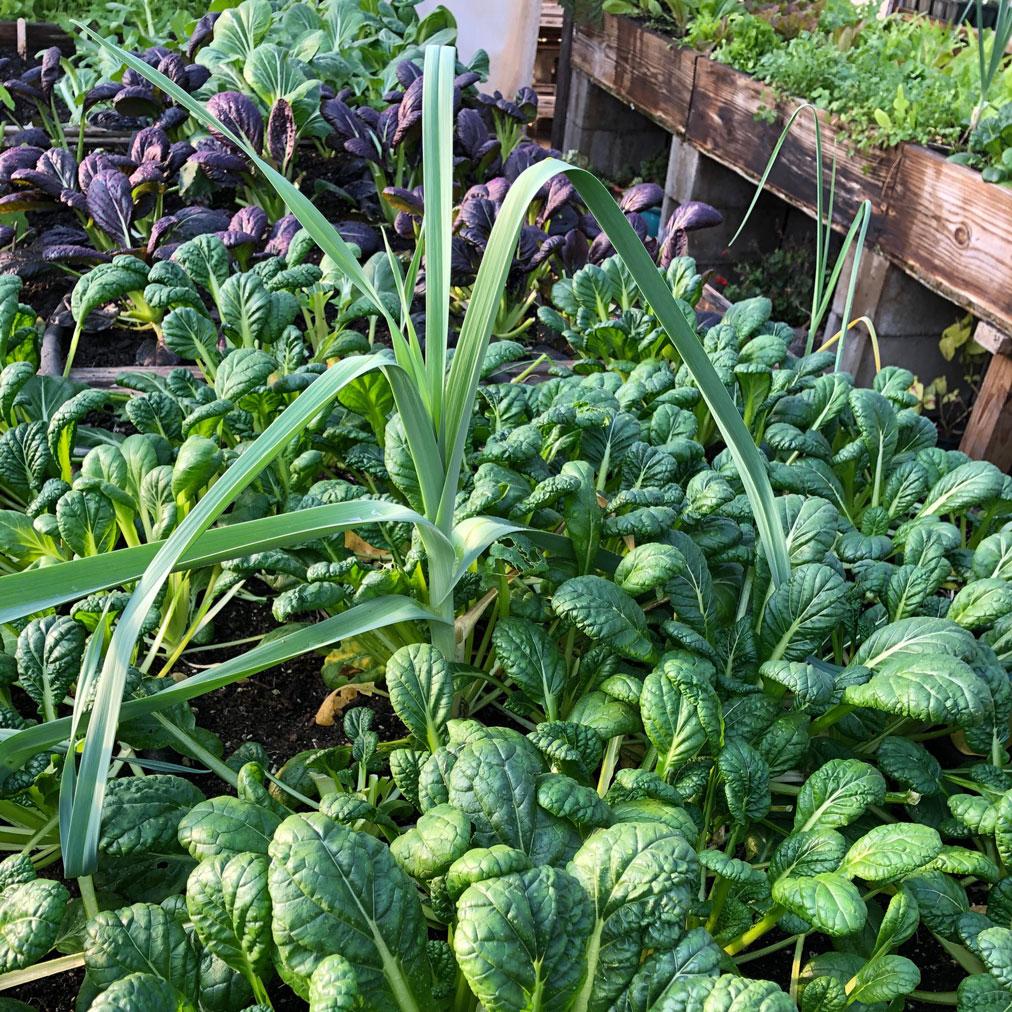 The Greenhouse of Martha's Vineyard, located at 114 New York Avenue in Oak Bluffs, is a 2000-square-foot greenhouse tucked behind the small Vineyard Health Care Access building, one driveway before Dick's Bait & Tackle shop on the way to OB. Look for the sign sprouting colorful vegetables and flowers that reads "The Greenhouse – Grow With Us."
Opened in 1985, this community non-profit was a bit ahead of its time, offering local food year-round to Vineyarders. For a membership fee of $40 a year and a small working contribution, anyone on the Island can pick his or her own.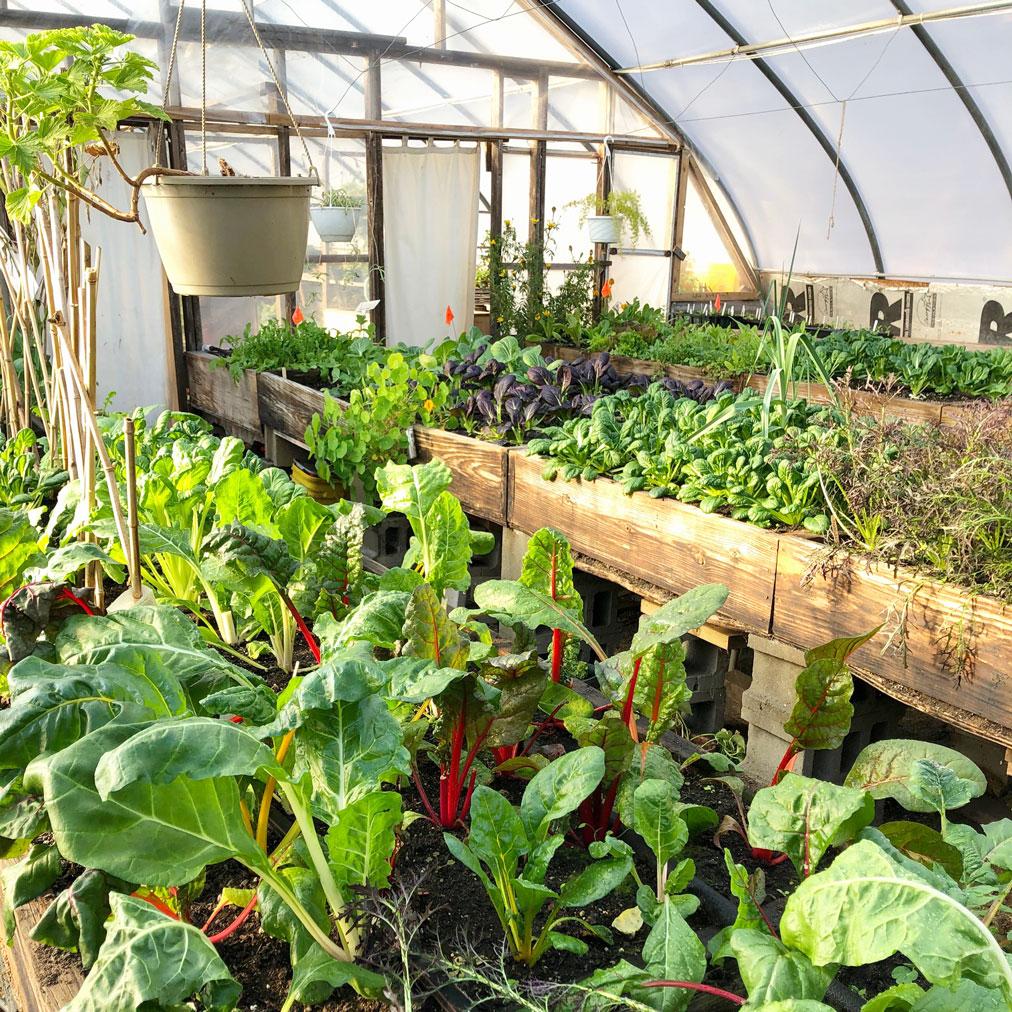 The Greenhouse is open seven days a week, and if a volunteer or part-time staffer isn't there, the honor system is on duty. During the day you might find Diane Sylvia, the greenhouse manager, or Chris Legge, a former manager. It's good to visit when one of them is there so that they can explain the routine to you. Each Wednesday, they have a volunteer workday from 10 a.m. to noon. Participants plant seeds, water plants, or transplant seedlings — then everyone enjoys a salad from the greenhouse and often a soup, too. Anyone is welcome to volunteer. A goal of The Greenhouse is to help people learn more about gardening so that they can be more successful with their own home gardens during the summer.
And those chickpeas soaking in a bowl of water? The next night I cooked them, then made a curried coconut vegetable stew with cauliflower, carrots, butternut, and strands of multi-colored Swiss chard I had also snipped. It was pretty good. And the next night, I dipped thin boneless chicken cutlets into an egg and then panko and parmesan to make crispy chicken, which I put on top of a a beautiful, dressed salad with tender lettuces I'd found inside The Greenhouse.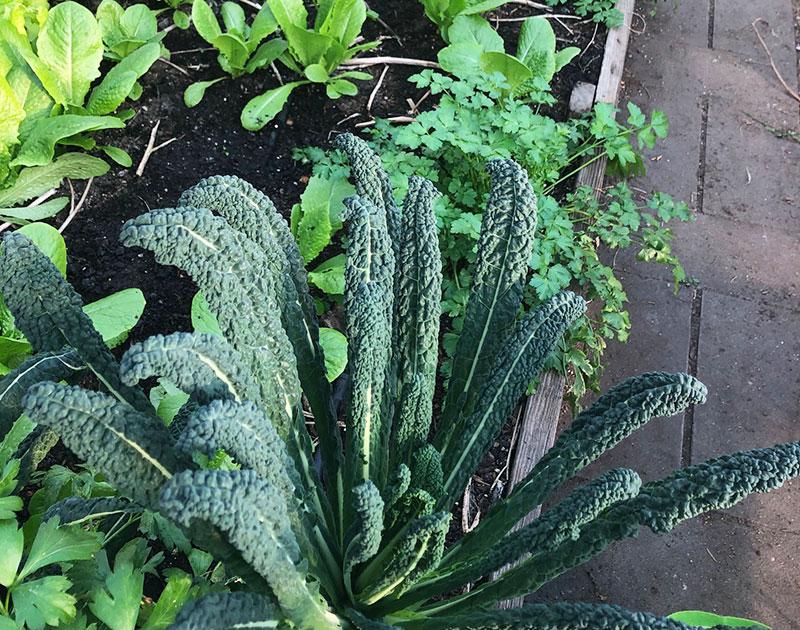 And I still have kale, which I know I'll have no problem using!
---

Catherine Walthers is a cookbook author whose books include Kale, Glorious Kale; Soups and Sides; and Raising the Salad Bar.