Here's a secret: Turkey is easy to cook. You put the bird in a pan, stick it in a heated oven, and take it out a few hours later. Of course you have to remove that plastic shrink-wrap from the turkey first — and take out that mysterious package of stuff in the cavity. But if you can remember that, you can have Thanksgiving at your house.
Now that I've said that, I will attempt to complicate your life deliciously. (I did say turkey was easy to cook, but I didn't say that cooking it well was necessarily easy.) But! By following a really well-written, well-tested recipe that offers lots of opportunity for maximizing flavor and texture, you can have an extremely delicious turkey.
Oh, wow, I just happen to have one of those for you!
I am most definitely biased, but Michael Brisson's Roasted Turkey with Apple Cider Gravy is one of the best (and most delicious) turkey recipes I've ever followed. (Check out the paper bag technique — it works!). The Wild Rice, Spiced Pecan, Apple & Sourdough Bread Stuffing that goes inside the turkey (or out, you decide) is pretty darn good, too. As are his Whipped Yukon Gold Potatoes with Horseradish and the Buttercup Squash and Leek Soup with Herb Butter.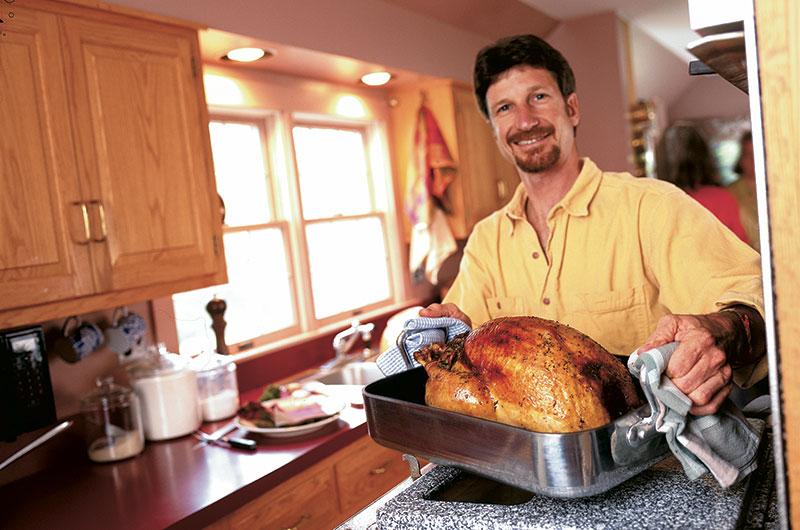 Along with this Warm Salad of Autumn Greens with Beach Plum Vinaigrette and this Pear Crisp with Dried Cherries (and those Spiced Pecans I love), these recipes make up Michael Brisson's fabulous Thanksgiving Feast for Twelve from the chef who's run a successful restaurant in Edgartown—l'étoile—for 34 years!
As it happens, Michael and I collaborated on this menu when I was a young (ish) editor at Fine Cooking magazine and Michael was equally youthful. It became a cover story and a very popular menu, which is why I'm so happy that Fine Cooking agreed to let me share it with you on Cook the Vineyard.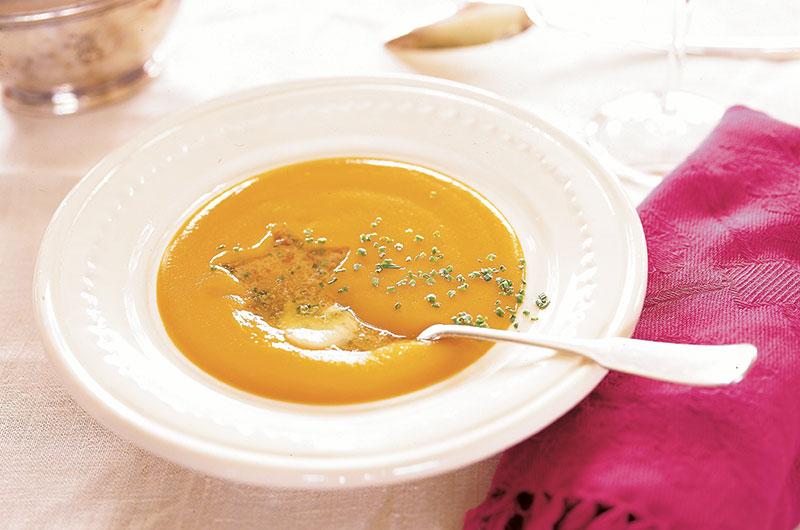 The menu includes a great timeline you can follow if you want to make the whole thing. But you certainly don't have to; each recipe is delicious on its own, so pick and choose as you please. (And oh, I forgot the Cranberry Citrus Compote!)
A quick reminder: you'll need to pre-order your fresh turkey if you want one from either Morning Glory Farm or The GOOD Farm. Cronig's will stock fresh turkeys as well.
Okay, I know many of you (judging by our Instagram feed) are more interested in bay scallops than turkeys. These sweet little bivalves (the scallops, not the turkeys) are coming in strong this year in Lagoon Pond in Tisbury, and once again the Vineyard's healthy scallop population is a standout on the East Coast. But since bay scallops sell for about $30 a pound in our markets, you'll want to treat them with love.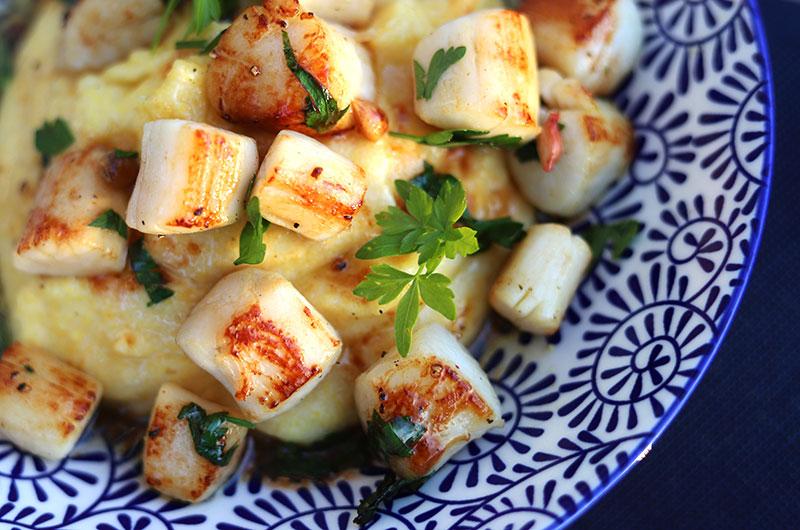 That means not overcooking them. To that end, I've developed a recipe for Simple Sautéed Scallops with Lemon-Orange Butter Sauce that makes use of the brown bits that a quick sauté leaves in the pan. Incorporating those delicious bits into a sauce is the best way to extend that precious scallop flavor to cover more real estate on the dinner plate — especially if you then serve the sauce and scallops over something soft and pillowy, like this Five-Minute Polenta.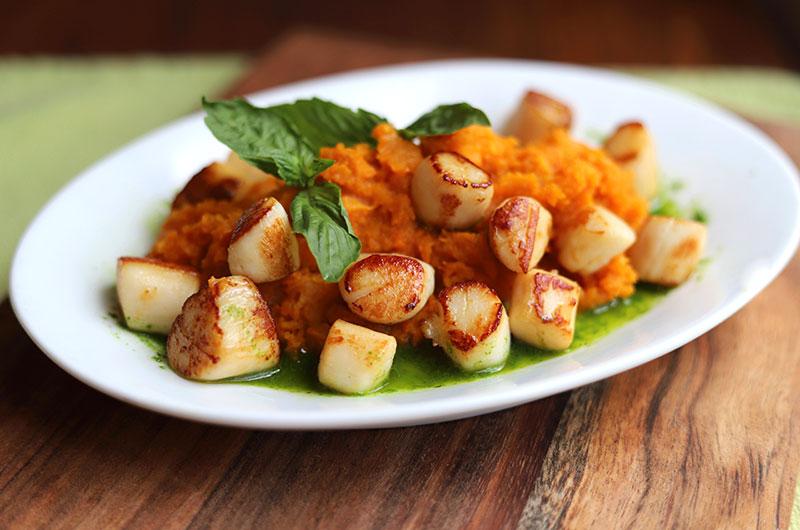 I also urge you to try Cathy Walthers' vibrant Bay Scallops with Butternut Squash and Basil Sauce. Roasted squash is one of those earthy-sweet fall ingredients that pairs wonderfully with scallops, especially with something bright or acidic as a bridge. For more flavor-pairing ideas, read the tips Cathy gathered from Vineyard chefs in "The Short Story of Cooking Bay Scallops."
What better way to end this delicious newsletter than with Wine and Cheese. Yep, we've got Jim Malkin back with some ideas on how to pair wine with local cheeses, whether you're eating them before the meal or after (or anytime).
Next week, a special pumpkin tart for the holiday (and for baking together) from Abby Dodge and a funny (we all need humor at holiday time) essay from Eileen Maley about yes, turkey feet. Until then, keep your feet out of the pot!