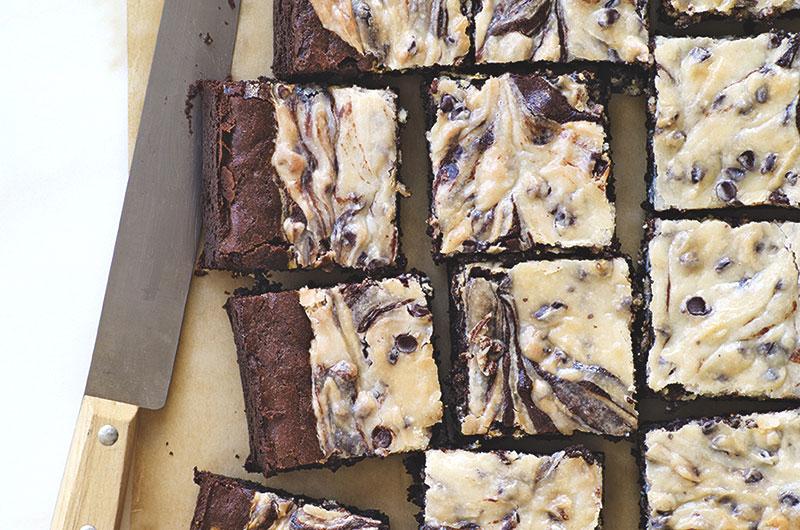 Our Cook the Vineyard world is widening, and we're glad you're a part of it. (I'm serious, even if I do sound like Mr. Rogers.) Last week, we had a totally fun and engaging conversation with Sam Sifton, The New York Times food editor and founder of NYT Cooking, at our first Cook the Vineyard event. We got to meet some of you there.
This week, I'm excited to introduce to you a new contributor to Cook the Vineyard: award-winning cookbook author, cooking teacher, and baking expert Abigail Johnson Dodge. Abby is the best, I'm telling you. (Those are her Double Chocolate Cream Cheese Fudge Brownies from The Everyday Baker, above.)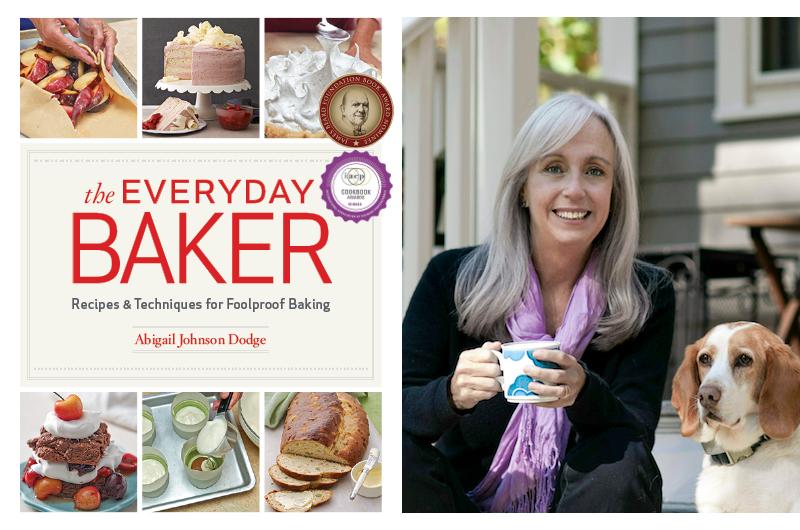 She trained in Paris with pastry chefs Michel Guerard and Guy Savoy, was the founding and longtime test kitchen director for Fine Cooking magazine, and among her ten cookbooks, two have won awards from the IACP (International Association of Culinary Professionals) and the James Beard Society. But that's not why we love her.
We love her because she's so generous with her baking knowledge. In fact, she's the one who suggested that her new column be called "Baking Together," so that we can all exchange notes on the recipes she gives us.
So start your ovens. This month we're making One-Bowl Vanilla Cupcakes with Milk Chocolate Frosting. I cheated and already made one batch yesterday. I'm here to report that when Abby says you can make something delicious in 15 minutes, she does not lie. This is the emergency recipe you need for unforeseen office parties, impromptu potlucks, or a Halloween gathering — tomorrow.
We've obviously got you covered with sweets this week, but what's green, what's for dinner, and what's fresh from Island waters?
Starting backwards: Bluefish. The Derby may be over, but the bluefish are still around, and we just found this gem in the Martha's Vineyard magazine archives: When Cooking Blues, Fresh is Best. The story features four bluefish recipes including one for stuffed bluefish from the late Vineyard mystery writer Philip Craig and one for Bluefish with Soy-Ginger Sauce from Chef Jasper White.
And speaking of Martha's Vineyard magazine (the print version, that is) and dinner, we hope you picked up the latest Home and Garden issue, for a lot of reasons, not the least of which is a look at one of the most stunning gardens on the Island, that of Chilmarker Joe Chapman. You can see Nina Bramhall's beautiful photos in the online version, but they're wonderful to ogle in print.
But wait, about dinner: In that same issue is a story on the Pollan family's new cookbook Mostly Plants. Remember this summer when I interviewed them (Corky, Tracy, Lori, and Dana) at the Martha's Vineyard Book Festival? Well, they kindly agreed to let us excerpt some recipes, meaning you now are one click away from a delicious healthy dinner: Udon Noodle Soup with Miso-Glazed Vegetables and Chicken.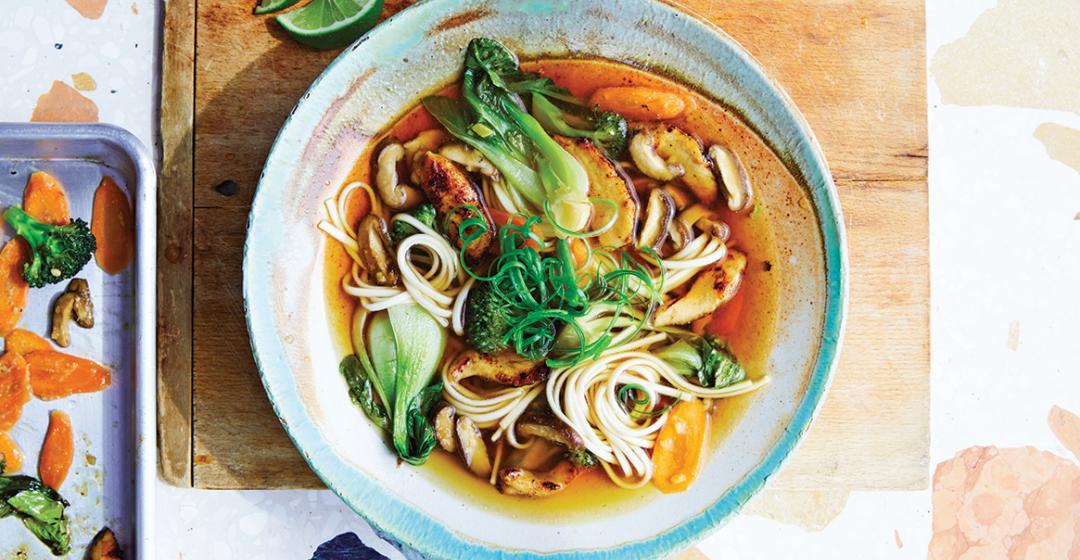 Lastly, something green. Don't kill me, but this week it's collards. I promise you'll like them. This is no long, slow braise; this is a sliver-and-sear kind of thing. A little garlic, a few red pepper flakes, maybe a shaving of Parmigiano — Confetti Collards are delicious. Use this technique with mature kale, too.
That's it for this week. We're working on something special for Thanksgiving (more on that soon). In the meantime, please tell your friends about our newsletter (subscribe here). Follow us on Instagram and FaceBook, too.