It's like Christmas in October around here — so many good food vibes going on:
The Martha's Vineyard Food and Wine Festival kicks off tonight. The winter farmers' market and a fall festival happen together at the Ag Society on Saturday from 10 a.m. to 1 p.m. This week, The Grey Barn and Farm's creamy, buttery Prufrock was awarded a silver medal in the category of washed rind cheese at the 32nd annual World Cheese Awards in Bergamo, Italy. Commercial as well as recreational bay scalloping season has now begun. A ten-year-old girl, Aubrey Warburton, won the grand prize car at the Martha's Vineyard Striped Bass and Bluefish Derby after landing a 20.19-pound bluefish on Saturday. So. Great.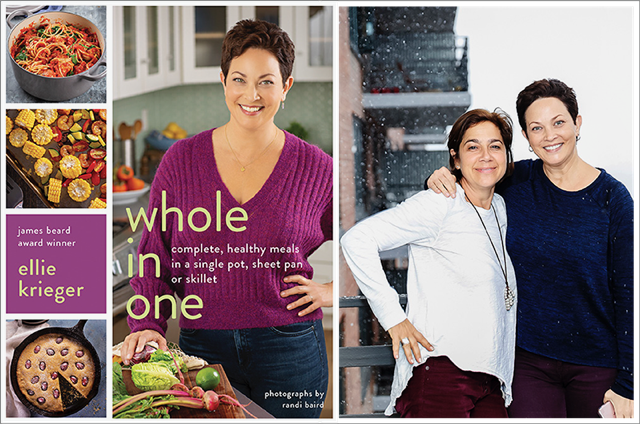 All that, plus there's a new cookbook out from television host and dietician Ellie Krieger that features photography by Vineyarder Randi Baird. Even better, this cookbook – Whole in One – is something everyone can love because it offers recipes that are complete meals made in one pot, one skillet, or on one sheet pan. Recipes like Loaded Potato Nachos (top) and Cod in Saffron Broth with White Beans.
To learn more about Whole in One: Complete Healthy Meals in a Single Pot, Sheet Pan or Skillet, read our latest installment of The Cook and the Book, a fun crib sheet with all kinds of info about the cookbook (with recipe links), the author (including Ellie's very realistic healthy eating philosophy) and the photographer. Randi will be familiar to many of you through her photography for Martha's Vineyard magazine and Martha's Vineyard Island Weddings, as well as for two previous cookbooks with Island authors (ahem).
In the spirit of simple, (mostly) one-pot meals, I thought I'd steer you to Chef Judy Klumick's super delicious and easy Chicken, Kale, Parmigiano, and Ricotta meatballs. At Black Sheep Mercantile, Judy serves the meatballs with different sauces; we recommend a quick marinara or Vineyard Fall Tomato Sauce. You could also make mini versions of the meatballs and serve them on crusty bread with Roasted Bell Pepper and Sundried Tomato Romesco.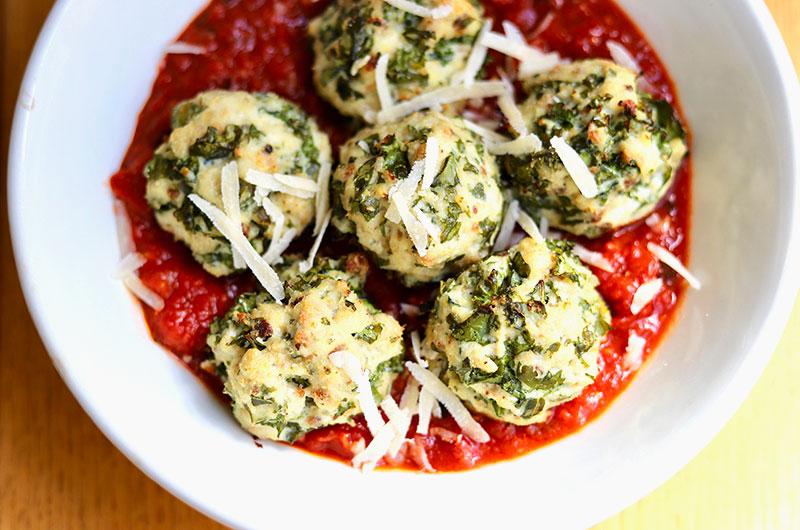 For a quick and easy supper, we also like Sarah Waldman's genius Kimchi Fried Rice Bowls with Local Pork & Eggs, made with local MV Kimchi. And for veggie lovers (of course I wouldn't forget you!), here's a lovely weeknight pasta that makes use of one of my favorite pieces of cooking equipment, the nonstick stir-fry pan: Curly Pasta with Broccoli, Sundried Tomatoes, Garlic-Chile Oil & Goat Cheese.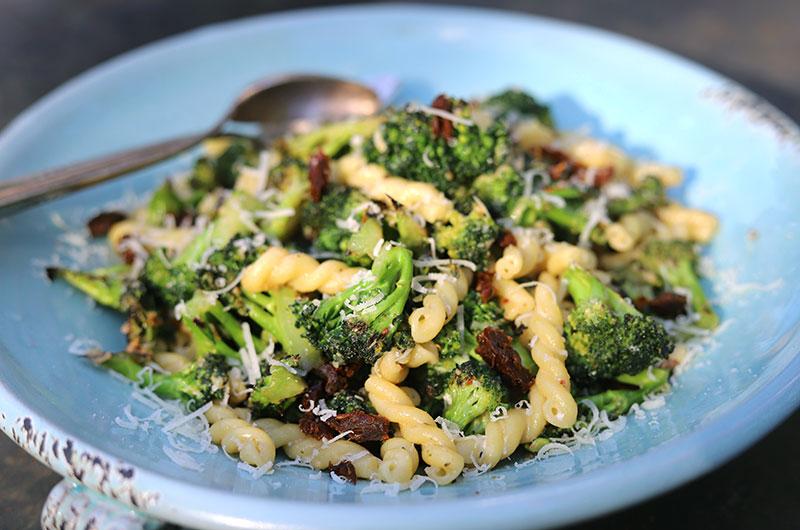 Happy fall cooking!