Claiming that one recipe is the best ("The Absolute Best Roast Chicken EVER," the magazine headlines scream) has always struck me as ridiculous.
To me, that assumption leaves out all the sweet variables of cooking: Was there a nor'easter blowing outside, and you and your honey were inside eating roast chicken by the fire? Maybe that was the best roast chicken ever. Did you and your family pick up a fresh chicken at a local farm on a Saturday outing? I bet that one was delicious. Did you happen to throw a bunch of extra lemon slices and garlic cloves and rosemary sprigs into the roasting pan that time when you had a really fresh local chicken? Outstanding.
My point is that the "best" of any recipe is subjective; something as iconic and beloved as roast chicken is especially hard to reduce to a formula.
That said, of course there are things we can do in pursuit of excellence. If you read There's More Than One Way to Roast a Chicken by Cathy Walthers, you'll learn three of the most important: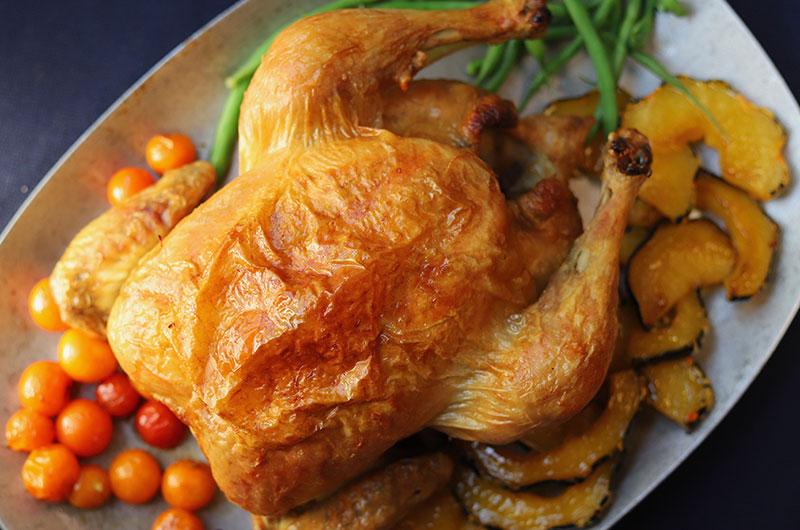 1 The quality and provenance of the bird. Local chickens from Jefferson Munroe's The GOOD Farm (available at The Larder) and Morning Glory Farm have a deeply satisfying chicken flavor. Bell & Evans chickens, available at Cronig's, are consistently delicious.
2 Salt: Cathy details the benefits of brining and dry brining, but if you don't have time for either of these, be sure to salt your chicken generously before cooking.
3 Roasting breast-side-down first: This technique lets juices collect in the breast first, helping to keep it moist in the long run, while still leaving plenty of time for the skin to crisp when you turn the bird over halfway through cooking.
Okay, not to torture you — here's the recipe that combines dry brining and breast-side-down cooking plus the wonderful bonus of pan sauce: Simple Roast Chicken with Pan Gravy or Lemon Herb Sauce.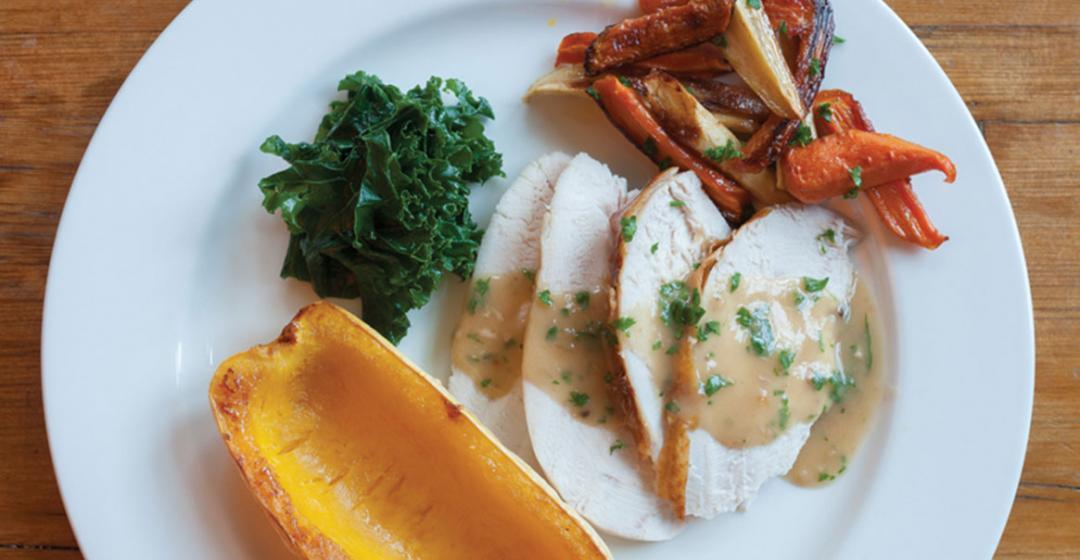 If you don't want to bother with flipping the chicken halfway through cooking, and you'd like to add vegetables to the pan, try this Roast Chicken with Vegetables.
And since we're all about being ecumenical, I have two other completely different ways to roast chicken to offer you. The first is pot-roasting, a technique I talk about in my most recent column for Martha's Vineyard magazine, Going Dutch. Cooking a whole chicken in a big Dutch oven (with the lid on) isn't the method to use when crisp skin is your top priority — but it is a revelation when it comes to moist, tender meat. In the recipe for Pot-Roasted Chicken with Veggies and Herbs, I give you two options for flavoring with different aromatic vegetables.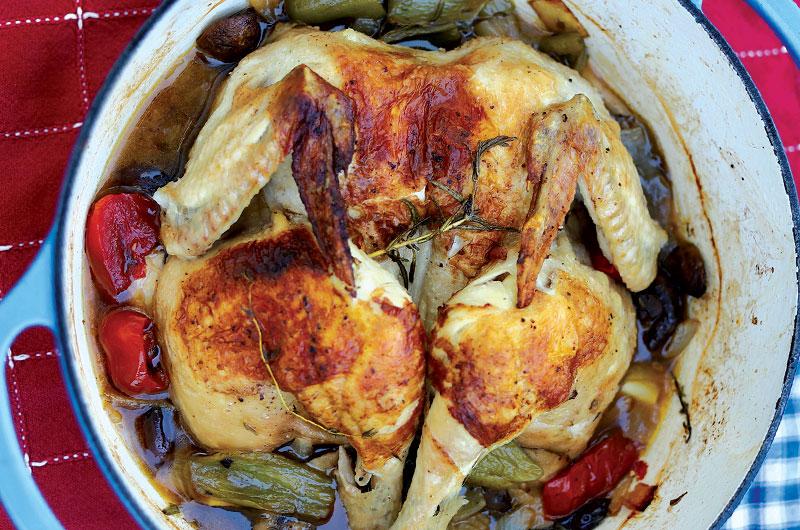 Lastly, if you want to careen way outside the box, try Jan Buhrman's flour-and-salt encrusted chicken for a particularly flavorful bird.
Need sides — other than your favorite mashed potatoes — to go with that chicken? Here are two fall veg favorites: Brussels Sprouts, Bacon and Garlic Slow-Saute with Orange Balsamic Butter doesn't need selling, I know. But I promise you these Roasted Turnips and Pears with Rosemary-Honey Drizzle are delicious, too.

Hey, our date with NYT Cooking's Sam Sifton is only a week away! Buy your tickets and join us!