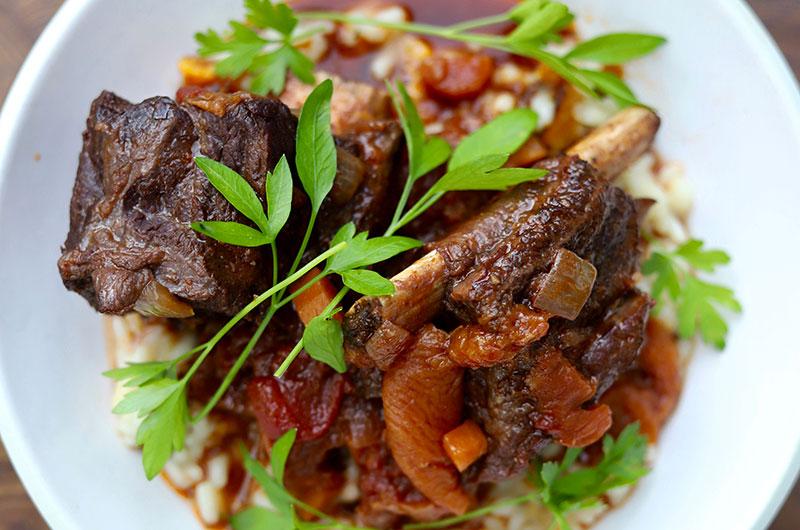 Cooler nights are tugging me towards fall cooking, and honestly, I'm not resisting. I don't need much of an excuse to start braising everything in site, especially bony, meaty things like these Braised Short Ribs with Ginger, Coriander and Apricots and these equally satisfying Braised Lamb Shanks, Hunters' Style (above).
Braising is such a magical technique; it's all about the alchemy of cooking, but you don't need a magician to perform it. In both of these meaty braises, the cooking liquids and aromatics reduce down to an intensely flavorful sauce while tenderizing the meat (browned first, of course!) at the same time.
But braising isn't just for meat. I love it for dense vegetables, too — especially potatoes, because they are so polite and well-behaved about the whole process! They brown up nicely at the start, then become tender and almost creamy as they simmer. And usually they are kind enough to leave a little leftover liquid in the pan that forms a glazy pan sauce. At least that's what happens with these Braised Fingerling Potatoes with Crispy Sage and Garlic.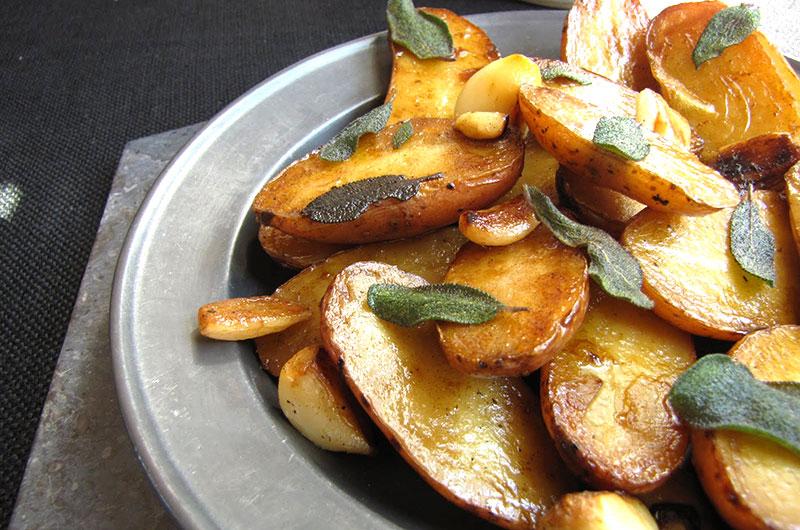 This subtle tension between late summer and early fall (the days are still quite warm here on the Vineyard) means a proliferation of ripe peppers. Every year the pepper plants on the Island go bonkers in October and this year is no exception. We had oodles of grilled shishitos from a friend's garden Friday night, which reminded me to tell you about a way to dress them up.
Grilled or cast-iron-pan-seared shisito peppers are dandy sprinkled only with sea salt and eaten whole. But pairing them with a rosy romesco sauce is a very fine option and a great way to double-down on peppers if you've got too many on hand.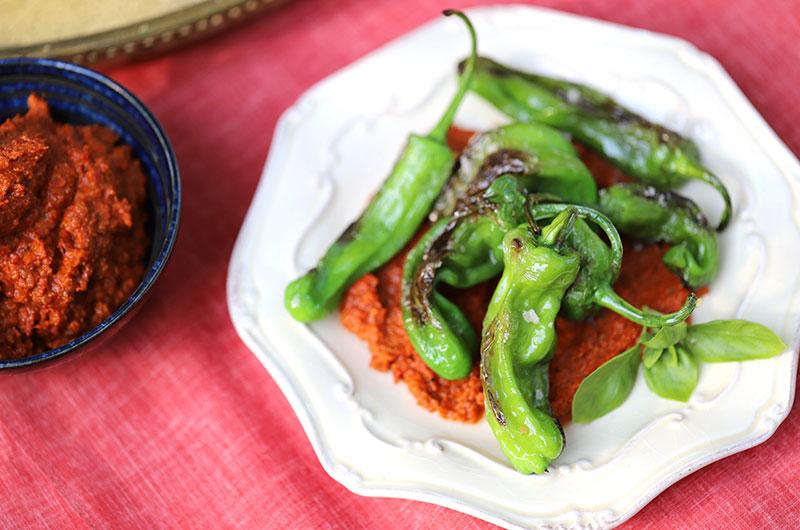 This recipe for Blistered Shishitos with Roasted Bell Pepper and Sundried Tomato Romesco was inspired by a small plate on Chef Richard Doucette's menu at The Covington in Edgartown. Romesco isn't hard to make, keeps quite a while in the fridge, and is awesome with shrimp or seared fish, stirred into a creamy vegetable soup, or eaten with fromage blanc on toast.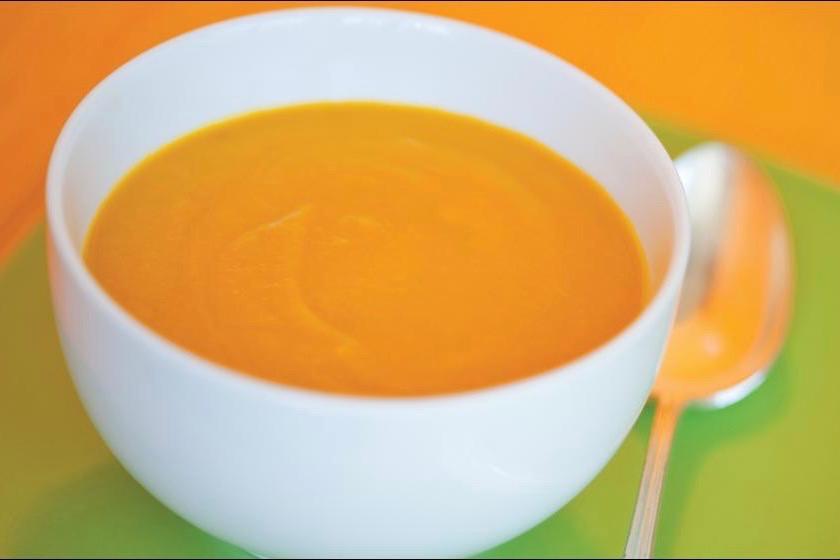 If peppers aren't your thing, we've got an abundance of freshly dug carrots around, too. A really fun recipe is this dish of Roasted Carrots with Orange, Thai Basil, and Yogurt-Harissa Sauce from Chef Scott Cummings. And Cathy Walthers' velvety Carrot Ginger Soup is definitely on our must-make list.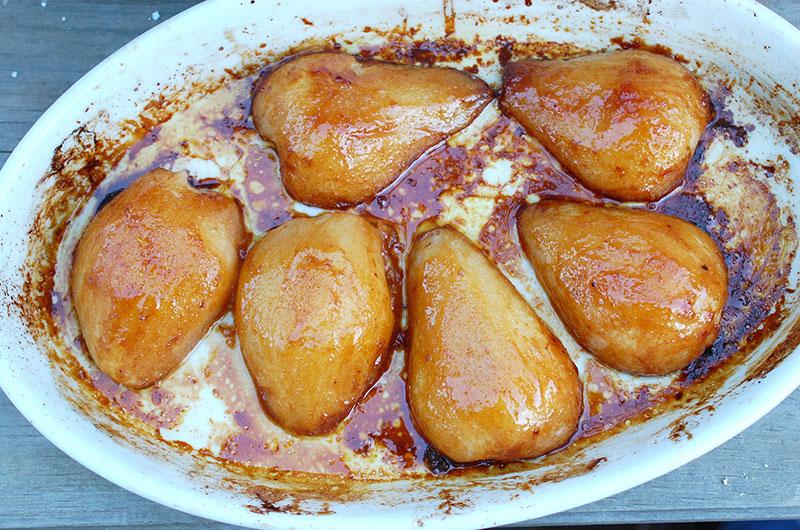 We're sticking with the fall harvest for dessert. Pears! Cooked our favorite way of course — roasted. Easy and delicious. You can follow this recipe for Roasted Honey-Cardamom Pears for great results. (Feel free to sub maple syrup for the honey or use other spices.) Serve with vanilla ice cream if you like, or vanilla mascarpone whipped cream! Or slice the pears and arrange them over a bit of store-bought puff pastry for a quick pear tart.

Next week, more fruits tarts! In the meantime, don't forget to buy your tickets to our talk with NYT Cooking's Sam Sifton on October 24. Can't wait to see you there! And please follow us on Instagram and FaceBook, too.