Pie fever has taken hold here at Cook the Vineyard, and by lucky coincidence there's a brand new cookbook out with a little pie for every palate. We got a sneak peek at When Pies Fly and talked with author Cathy Barrow this week for the debut of our new feature, The Cook and The Book.
Cathy is the "Bring It" columnist for the Washington Post food section, and the award-winning author of Pie Squared and Mrs. Wheelbarrow's Practical Pantry. (She's also been vacationing on the Vineyard since 1975!) When Pies Fly: Handmade Pastries from Strudels to Stromboli, Empanadas to Knishes has an astounding range of recipes (including thirteen different pie doughs), a beautiful design, and Cathy's trademark attention to detail, which means anyone can dive in and make a pretty and portable pastry, like the sweet Apple Funnel Cake Pie she shared with Cook the Vineyard. The Buttermilk Dough is a wonder, too.
Check out The Cook and the Book to learn more about Cathy and When Pies Fly.
In other news, we are officially obsessed with cauliflower (I know, not nearly as sexy as pie.) But this recipe for Roasted Cauliflower, Frisée, Apple and Walnut Salad does have apples in it (nice try), and to our thinking, is a great way to dress up roasted cauliflower. We saw beautiful frisée (also known as curly endive) at Cronig's this week. Just a little of it makes any salad prettier.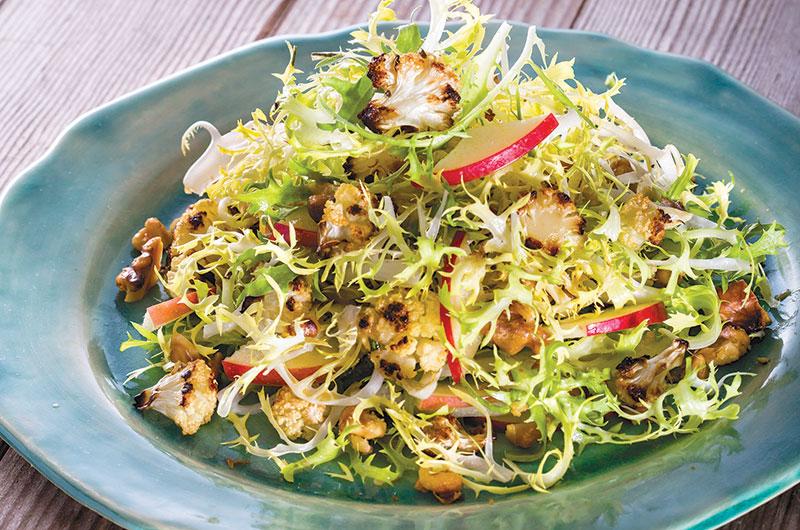 And one of the best partners for cauliflower is leeks. (Fresh thyme always seems to be hanging around with these two as well. Still got some in your garden?) Combine the three in this "Creamy" Cauliflower and Leek Soup, which has a silky texture and actually not terribly much cream. You could sub with coconut milk if you like.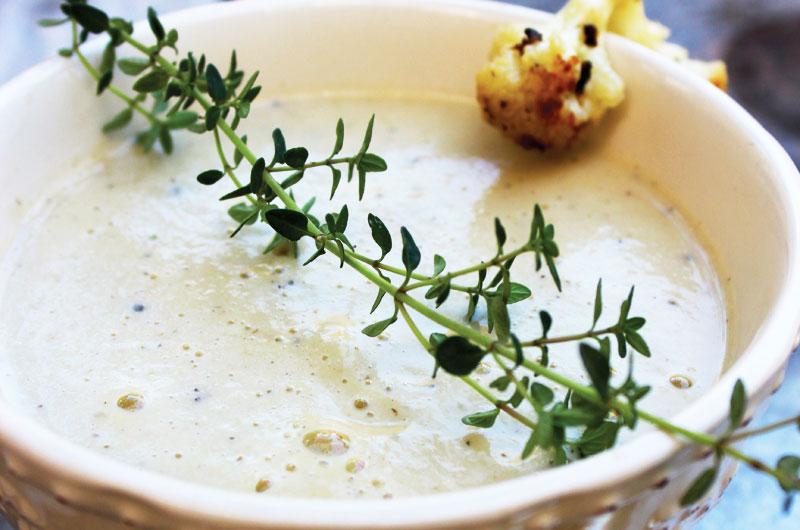 Or take the same ingredients, plus fontina cheese, and turn them into something that, to be honest, does have a fair amount of cream, making the Cauliflower, Leek, and Fontina Gratin one of those comforting dishes that you could eat standing up with a spoon and not stop.
So be sure and share it.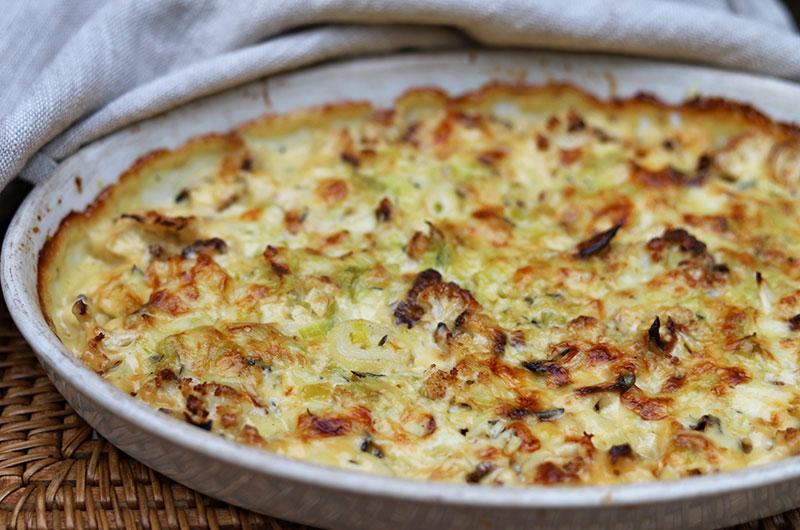 We're also getting excited about fall squashes and about cooking with grains — two big juicy topics we'll tackle (with recipes, of course) in the next few weeks. In the mean time, here's an excellent destination for both that makes a hearty supper any night of the week: Cathy Walther's Beef, Farro, and Vegetable Soup.
And, well, okay, just one squash recipe as a bit of a teaser. It's a really good one. (It even appeared on The Martha Stewart Show and Martha liked it!) And since acorn squash are some of the first to ripen in the fall — and they aren't good keepers — we think you should make these Maple Vanilla Cardamom Glazed Acorn Squash Rings right now.
We started with apples, so let's end with them too — though please don't think we're done with them altogether. We haven't even gone apple-picking yet. But if we're going to have them for dessert, we might as well have them for starters, too. Here's a delicious Apple and Celery Root Soup with Cider Swirl. Yep, soup. It's a thing around here once fall starts, which of course it officially does on Monday. (If you don't like soup, we may have to have a chat!)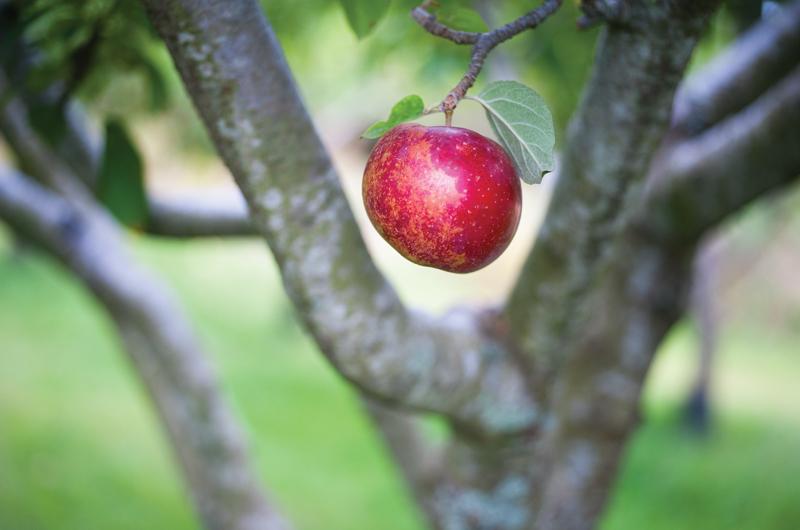 So we'll see you next week, in a new season. In the meantime get in touch with us at cookthevineyard@mvgazette.com. And like us on Instagram @cookthevineyard.