This weekend after a foray into the storm-swept dunes of Lambert's Cove to hunt down some beach plums, I stopped at Blackwater Farm, the very first place I bought local eggs on the Island years ago. This was before the 400 hens, but that's another story.
I still love fresh local eggs, and farmer Debby Farber's tucked-away farm stand behind Cottle's Lumber in West Tisbury is a great place to get them – and to look for steaks and chops in her magic meat freezer. Flowers and the occasional newborn calf sighting are bonuses.
Having eggs for dinner feels like a treat, an excuse to eat breakfast for supper.
One of my favorite dinner variations of a breakfast classic is a big Puffy Oven Pancake – basically a giant popover. Fill the pancake (which does collapse a bit after showing off) with sautéed veggies, cut it into wedges, and you have a sort of pancake pizza. A great topping is sautéed cauliflower seasoned with cumin and coriander and finished with a little thick yogurt.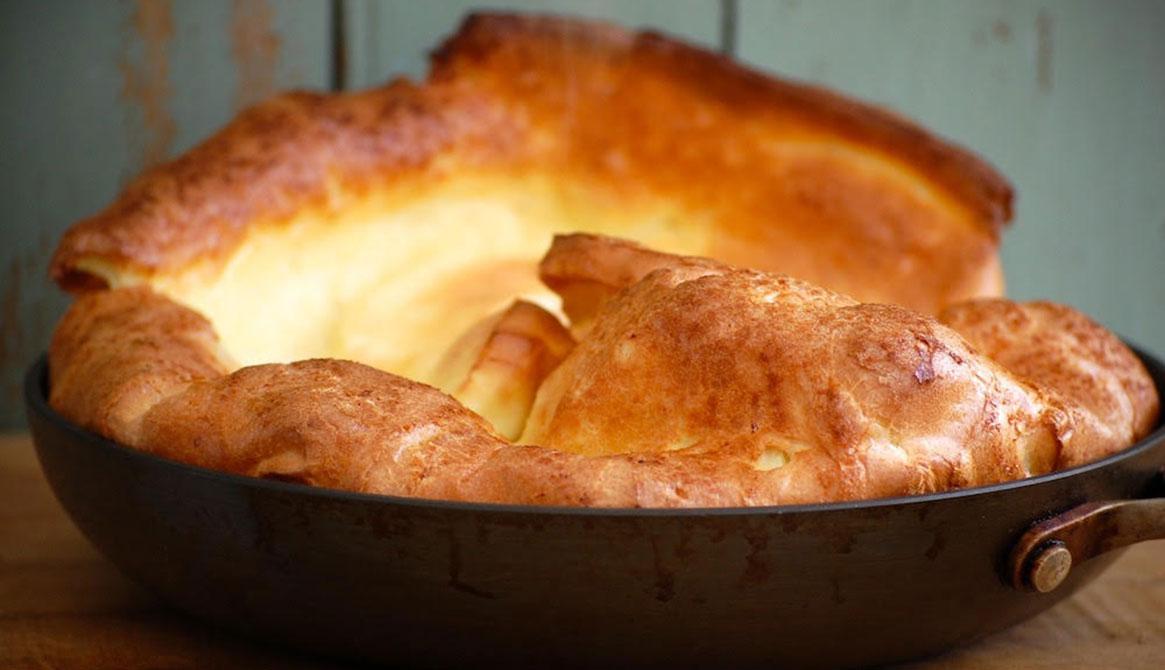 Next in my lineup of comforting egg dishes is a savory bread pudding. Yes, that's just a fancy name for a strata or an egg casserole, but if you make Mini Savory Bread Puddings with Tuscan Kale, Bacon, and Cheddar, they feel special enough to warrant a distinguished name. (And yes, you can change up the veggies.)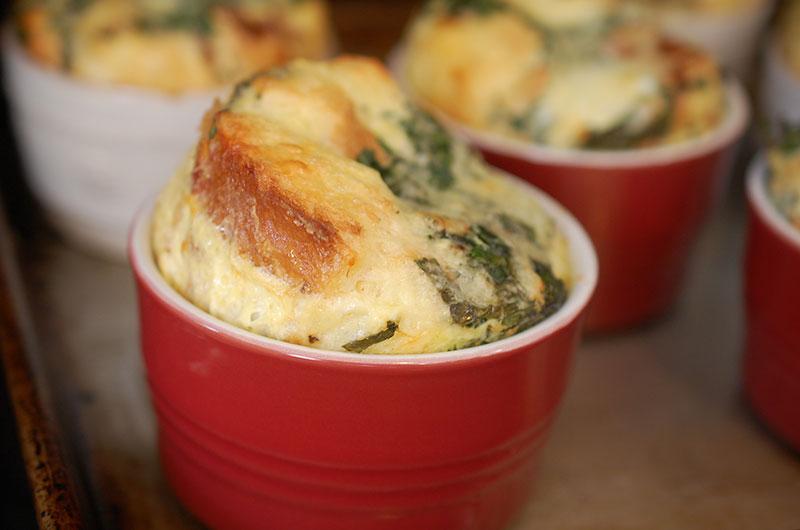 Hey, if you like this whole puffy thing that happens when eggs bake in the oven (the sight of it makes me kind of giddy — it's no accident that my first cooking tool was a Suzy Homemaker oven), you also might want to try Jan Buhrman's Corn Pudding Soufflé, especially while the Morning Glory Farm corn is still rolling in.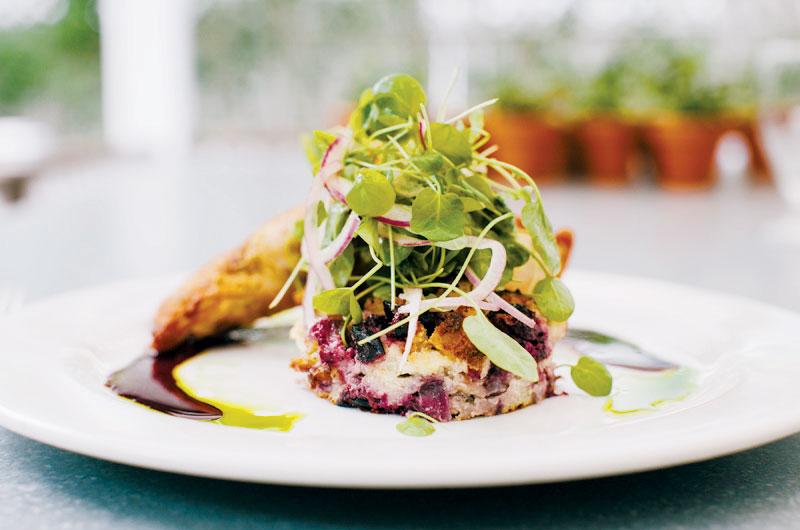 We've even got something bakey with beach plums: Atria Restaurant Chef Christian Thornton's Beach Plum and Thyme Spoonbread with Beach Plum Reduction — to serve with roast chicken.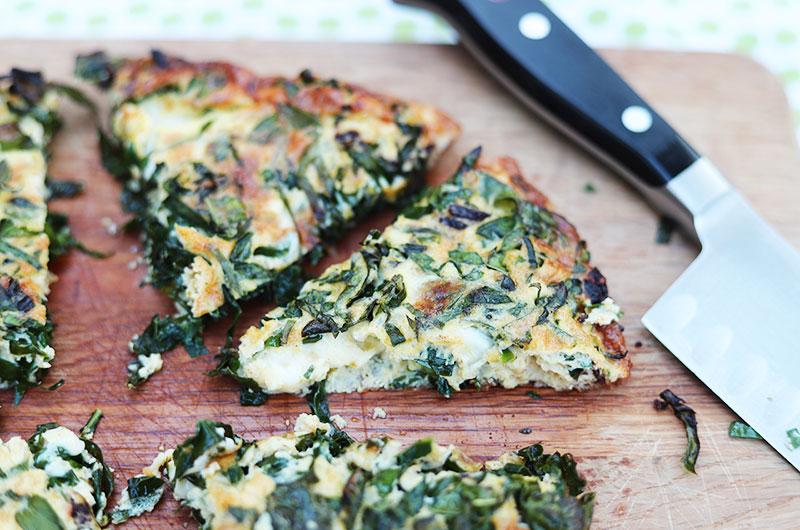 But maybe I'm overcomplicating things. I say eggs, you're thinking easy, and I start going on about soufflés. Okay, back to quick and simple. Here's a Little Kale and Feta Frittata with Chorizo and Mint that you can make in 20 minutes. It only has three eggs and cooks in an 8-inch skillet, so it's perfect for one hungry eater or two with a cup of soup or a big salad. If you don't like the kale and feta combo, go for spinach and goat cheese instead. Another quick eggy supper is Olivia Pattison's Egg Tartine with a layer of lemon-herb mayo.
We'll wind up our eggstravaganza with dessert, of course. It's a recipe from another talented Island chef, Setzu Zeender, the former pastry chef at The Sweet Life Café who is now a private chef. Her Lavender Crème Brûlée is rich with egg yolks and features a classic crackly sugar crust.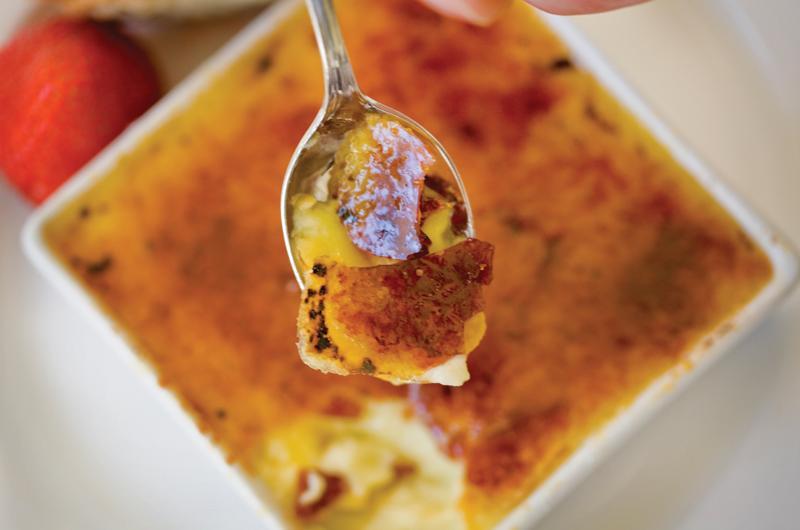 If you don't love eggs, we still want you to have something comforting to cook and eat. September 11 is a difficult day for many, and for all of us of a certain age, the day never passes without complex feelings of loss and gratitude. Sharing a comforting meal with friends and family feels right.
So I pass along this recipe for Baked Pasta with Roasted Eggplant, Tomato Cream, and Parmigiano. I'd love it if you'd try it and leave a comment with suggestions on how to change it up. I love roasted veggies in a baked pasta, but sausage, sautéed spinach, or even seafood could be nice, too.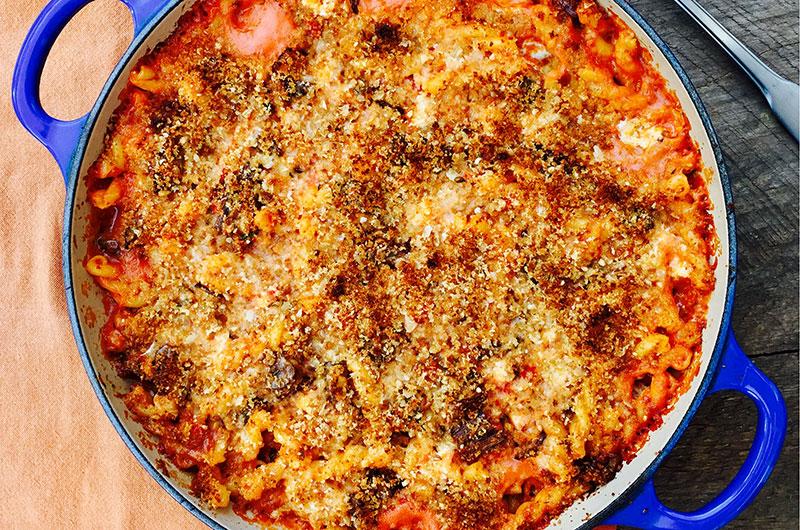 For that matter, we'd love to hear your feedback on any recipe. Leave a comment or get in touch with us at cookthevineyard@mvgazette.com. And visit us on Instagram @cookthevineyard, too.