This is for everyone worried about the end of August: Don't despair; the beautiful days have just begun. The blue-blue skies, the cool breezes, the still-warm water for swimming, the quiet beaches for fishing. And the harvest? Oh my. August was just a warm-up; September is the real deal, a sweet deluge of tomatoes, potatoes, eggplant, peppers, corn, and zucchini, followed by squashes, apples, pears, sweet potatoes…
So forgive us if we make the most of this moment. We want to hold it close.
We're obsessed with those freshly dug potatoes we mentioned last week. We, um, bought a few too many, rather conveniently, so we had to make all of our favorite recipes, starting with Crispy Smashed Potatoes (at top) and this comforting Indian Summer Potato and Corn Gratin. Those crispy smashed potatoes are a guaranteed crowd pleaser so put them on your Labor Day menu.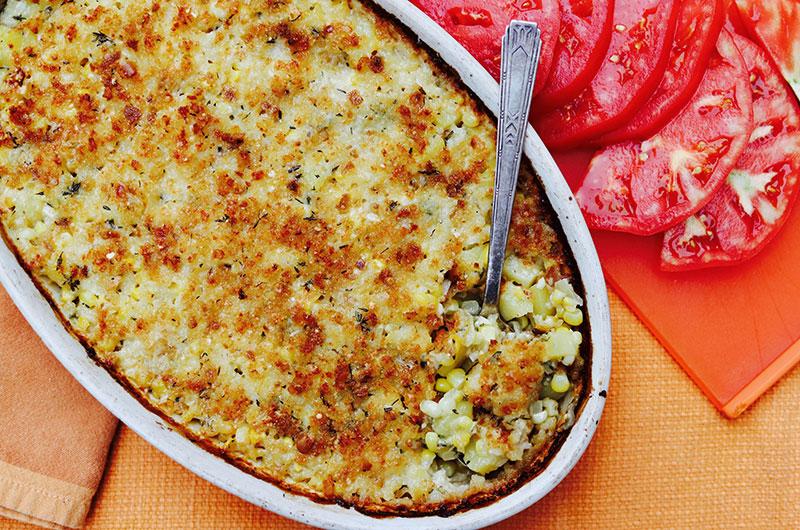 Then we used a great stovetop technique to make this Fingerling Potato, Cremini Mushroom, and Baby Spinach Ragout with Lemon-Thyme Butter. It's so hearty that it could easily be a veggie supper, though it makes a great side dish for roast chicken or grilled lamb, too.
We didn't want to neglect the zucchinis and peppers starting to have a party in the crisper drawer, so we turned on the grill and made Grilled Zucchini, Bell Pepper and Bread Salad with Double Tomato Dressing. It takes a little prep, but it's a satisfying veggie supper. Speaking of crowd-pleasers for the weekend, don't forget about this zucchini-tomato gratin.
A slightly easier and quicker way to use up those little squashes hanging around is this Baby Squash Stir-Fry with Ginger, Garlic, and Lime. This would be delicious with Seared Tuna with Lemon-Caper Pesto or Burgers made with Island meat.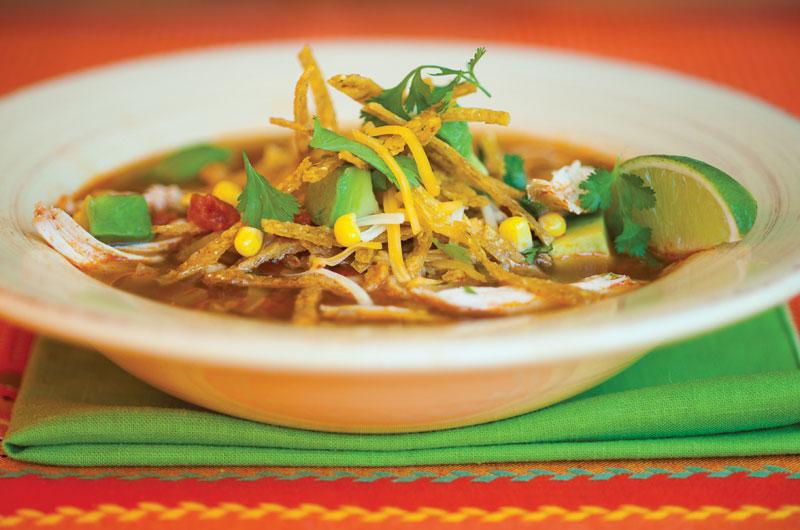 We realize that we can't avoid the subject of back-to-school and changing schedules altogether. But fortunately we have advice from Sarah Waldman on Thinking Outside the Lunch Box, as well as a delicious recipe for a healthy lunch to take to work, Lemon Tahini Sweet Potatoes and Chickpeas.

And thanks to Cathy Walthers, we know what we're having for weekday supper: Chicken Tortilla Soup. Cook the chicken and make the broth ahead if you like. Finish and set out the yummy garnishes on any weeknight. The recipe makes six servings, so you could serve it at a party, too, along with a green salad dressed with Farmhouse Vinaigrette.
And guess what? Cook the Vineyard has an exclusive look at the fried chicken fever taking over the Island. Writer Merissa Gerson gets to the root of this obsession, and offers her list of ten local favorites. With potentially busy schedules this coming week, this just may be the ticket to an easy family dinner.
If you need any other recipes before next week, be sure to check out our recipe finder and remember you can search by ingredient with the handy "Find a Recipe" tool on the right-hand side of every page on the site. Please follow us on Instagram @cookthevineyard. Happy Labor Day!