Baking is serious business here on the Vineyard, especially around Ag Fair time. I say this to justify an obsession that has taken hold of me — summer fruit desserts. Since I don't have enough vegetables to enter in the fair this year, I briefly considered entering the baking competition. But I'd have to enter as a professional, and that would mean certain doom. Ha! Well, I'm not really afraid to lose (she says), but I didn't get my act together.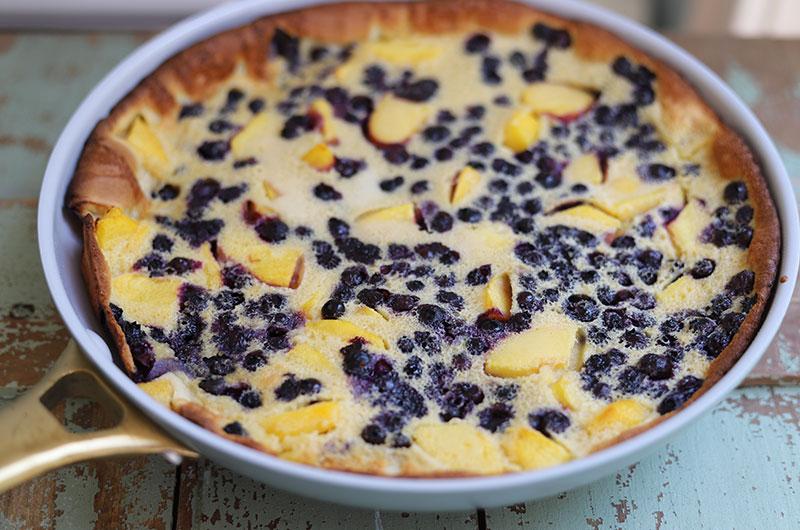 I wasted time puttering around my neighborhood foraging for berries (not a particularly fruitful activity) and making breakfast-y things like this delicious Blueberry Peach Clafoutis (really just a big fruity pancake) and this French Toast with Maple-Berry Syrup. Actually we ate the clafoutis first for dessert and the leftovers for breakfast. As far as I'm concerned, anything with both eggs and fruit does double duty.
If I had entered something in the Fair, it might have been a rustic fruit tart, made with plums or peaches. I make these tarts a lot in the fall with apples, but I forget to make them with summer stone fruit. They're very cute as minis, too.
But more likely my Fair entry would have been this Blueberry Crumble Coffee Cake, as I'm pretty darn fond of it. It's super moist, tender and easy to make. Got houseguests? (And who doesn't this week…) I suggest you have some of this coffee cake around to keep them — and you — from getting crabby.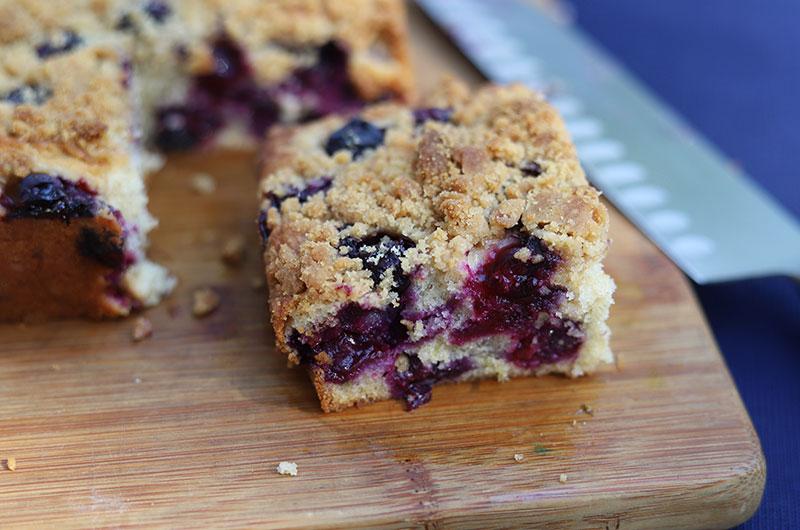 Though come to think of it, a better way to keep everyone happy might be this Plum, Cherry and Nectarine Sangria.
But houseguests cannot live on fruit alone. (Although one could argue that after breakfast, they're on their own. Plus, there's plenty to eat at the Fair!) At least you don't have to think too hard about dinner in August on the Vineyard: fresh fish, corn, tomatoes. Need a recipe? How about Fluke with Parmesan Crumbs, Potatoes, Tomatoes and Bell Peppers?
If you want to show off a little (and cook your fish very little), consider a poke, a ceviche, or a crudo. Specifically this Lobster Poke from Chris Fischer and Catherine Young. This Scup Ceviche with Summer Corn and Tomatoes from Cathy Walthers. And this Striped Bass Crudo with Heirloom Gazpacho Sauce from Carlos Montoya.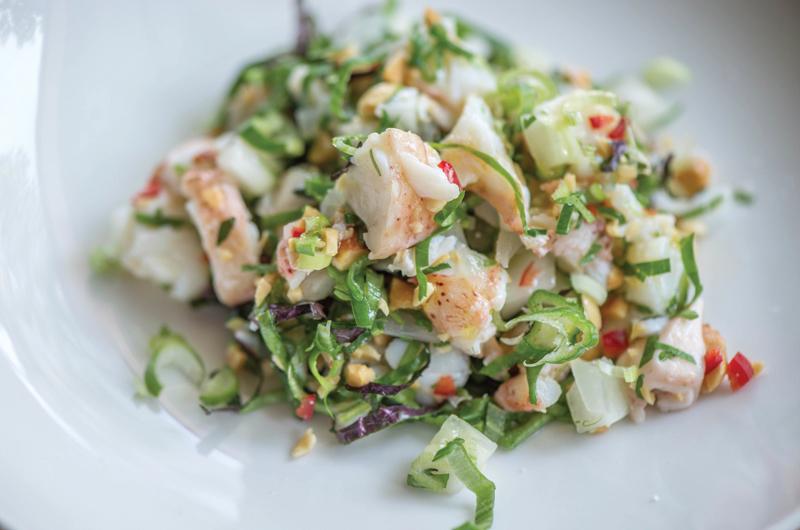 The vegetable of the week (you didn't know there was one, did you?) is green beans. Well, green beans, yellow beans, purple beans— you get the idea. Here's a lovely salad to put them in: Green Bean Salad Nicoise (grilled tuna optional). Or do like Chef Hal Ryerson of the The Sweet Life in Oak Bluffs does and make this Grilled Summer Bean Salad to go with fish.
Next week, with the fair behind us, we'll be starting to pickle and preserve. That time already — yikes. In the meantime, share this newsletter with a friend and follow us on Instagram @cookthevineyard.