We all have those nights — you know, the ones where you fall back on your familiar, go-to dinner. At our house, especially in summer, that meal is grilled chicken breasts (coated with a combo of mayonnaise and mustard first to stay moist) sliced over a simple green salad. But, oy, we can do so much better, I remind myself, without a whole lot more effort. There are so many great ways to knock the salad-plus-protein combo out of the park.
You can start by switching up your greens. A Spinach Cobb Salad with Bacon, Blue Cheese, Avocado and Derby Dressing adds baby spinach to the traditional Bibb lettuce. Make it local with Grey Barn's Bluebird cheese and bacon. Or turn your lettuce into "wraps" with this recipe for Asian Grilled Chicken and Bibb Lettuce Wraps with dipping sauce. (Using thighs instead of breasts and a quick soy-lime-cilantro marinade doesn't hurt either.)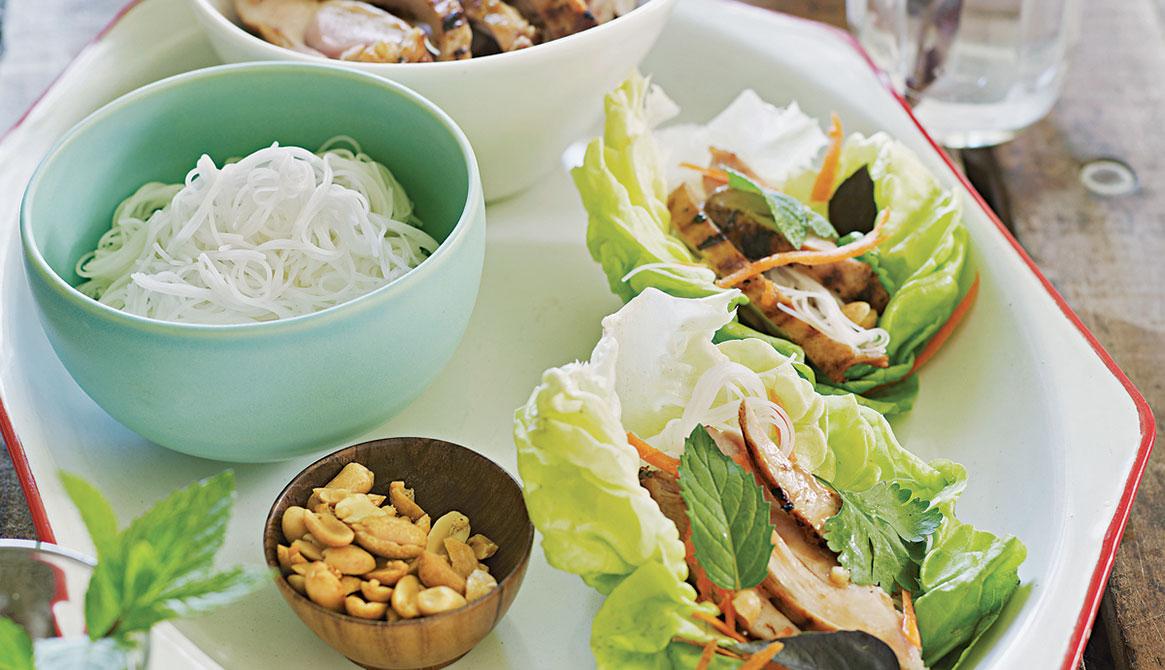 To make your greens mix more substantial, add shredded cabbage: A Grilled Sesame Asparagus and Portobello Salad with Napa and Spinach Slaw also gets some heft from the meaty flavor of grilled portobellos (though you could use protein-packed MV Mycological shiitakes, too.)
And by the way, Lisa Fisher of Stannard Farms was still selling her own asparagus at Saturday's farmers' market. Her patch is quite old which means it can be harvested longer. But you could also use snap peas in this salad. (Read: Let There Be Peas.)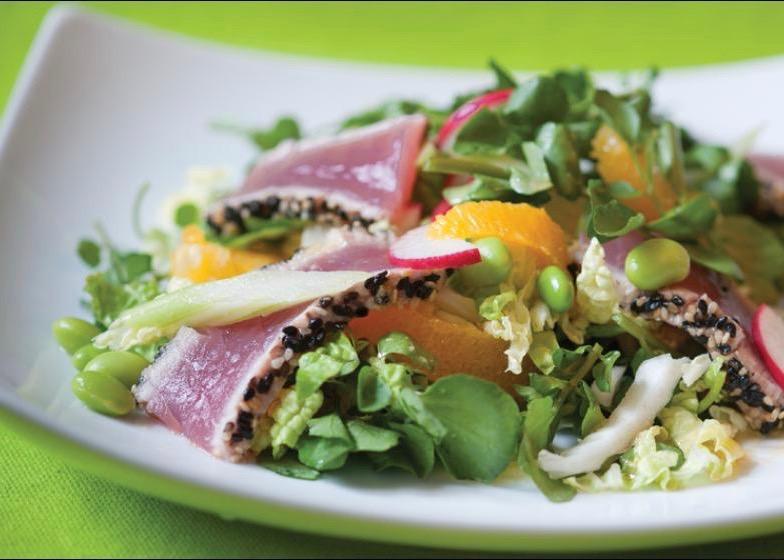 Fish and shellfish are great starting points for main-dish salads. This Sesame Tuna, Edamame, and Watercress Salad from Cathy Walthers is fresh and fast. A Grilled Potato, Shrimp, Green Bean and Summer Tomato salad takes a little more prep but includes a useful technique for grilling potatoes.
And steak! I forgot—the other big winner in the fast and easy department at our house is grilled skirt steak over arugula with a drizzle of balsamic glaze. A few extras and you've got Summer Greens Salad with Grilled Steak, Shallots, and Blue Cheese, still super-quick to make.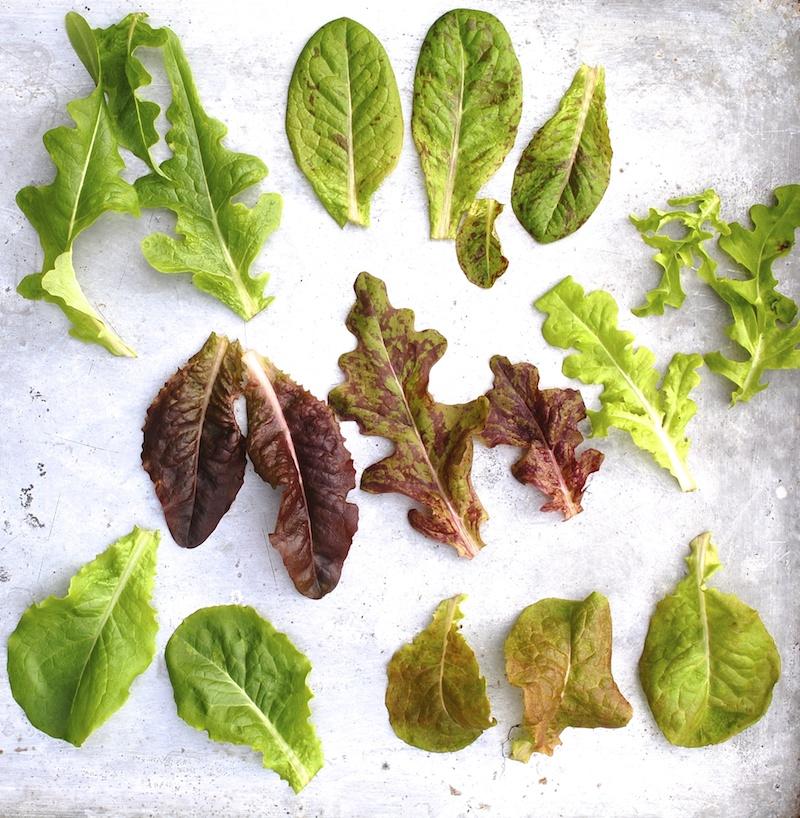 And about those greens: Here's a primer on lettuce so you can sort out your Bibbs from your Batavians, your looseleaf from your Cos. Customize your own personal salad mix by combining local lettuces, baby leaves from heartier greens, torn or small herb leaves, edible flowers, and wild greens like watercress and purslane. Need a house dressing? Try this Farmhouse Vinaigrette.
Maybe you're just looking for a simple side salad, no big deal. Maybe you don't even want to look at lettuce! Think cucumbers. They're running loose across Island gardens, piling up at farm stands, and looking for a home. Try them in this Cucumber Salad with Honey Lime Yogurt Dressing or Jan Buhrman's Cucumber Salad with Herbs and Red Onion.
Next week, lots of corn recipes. Until then, feast your eyes on our Instagram feed by following us @cookthevineyard.