This is the story of a legendary wine: Heitz Cellar's Martha's Vineyard Cabernet Sauvignon. For once, it's not a product trying to glom on to the Martha's Vineyard name to enhance its marketability. The grapes really are grown on Martha's Vineyard.
Just not our Martha's Vineyard.
This Martha's Vineyard is a hillside vineyard in Oakville, California, in the heart of the Napa Valley wine region. Soon after Tom May acquired the vineyard in 1963, he named it after his wife Martha.
In a handshake agreement that became part of Napa Valley history, Joe Heitz agreed to buy all of the grapes from Martha's Vineyard and make the wine at his St. Helena winery.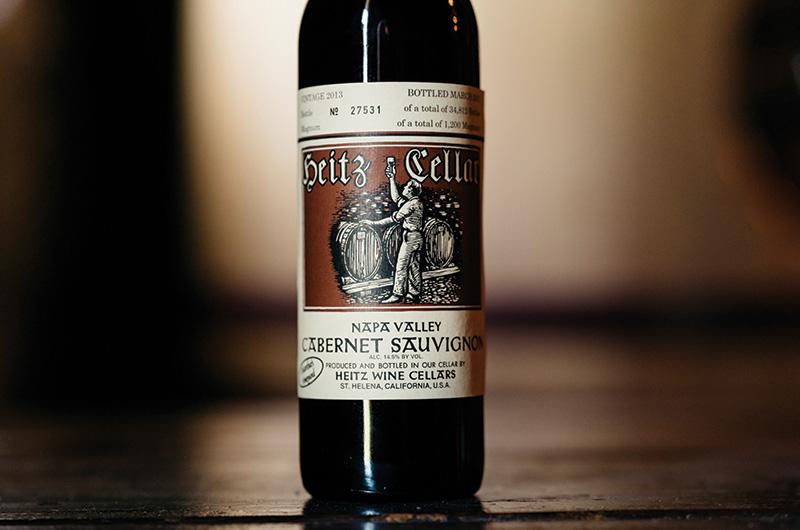 He was very impressed with the result.
"When Joe made the wine he just felt the grapes from the particular vineyard were so superior, and the wine was so superior, he didn't want to bottle it with the rest of his Cabernet," said Mia Malm, a spokeswoman for Heitz Cellar, whose parents, coincidentally enough, once lived in Vineyard Haven. "He said, 'I want to keep this separate.' They put Martha's Vineyard on the label, and this became the first vineyard-designated wine in Napa Valley. It has a long and storied history of being a California legend."
Heitz Cellar holds the Martha's Vineyard Cabernet Sauvignon for five years before releasing it to the market. The latest vintage, 2013, holds all the characteristics that earn it praise from wine aficionados, according to winemaker Brittany Sherwood, in describing the wine on the Heitz Cellar website.
"Notes of mint, bay leaf, cocoa powder, sweet blackberries, ripe raspberries and black cherry are complemented by the signature kiss of Limousin oak," Sherwood said. "The signature of the 2013 is its concentration of flavor from a near perfect growing season, and a bold structure that guarantees a long life of cellar aging."
By coincidence, the wine and the Island do have at least one thing in common: a streak of resistance to change. There was a period when California cabernets got bigger and trendier, with more alcohol.
"It's beautifully elegant and classically styled, and it never followed fashion," Malm said. "Joe Heitz and Tom May were very true to what this vineyard produces."
The comparisons and coincidence pretty much end there, however.
Anthony Carestia, manager at the Edgartown eatery Rockfish, stocks the Heitz Cellar Martha's Vineyard Cabernet Sauvignon. He says while the name is somewhat of a novelty, people buy the wine because of the premium brand.
"We sell only one or two bottles a year, just because it's $300," said Carestia. "People that drink wine are very familiar with Heitz Cellar. It's a fabulous wine. People that are here as wine drinkers know that Heitz is serious wine."
Bar manager Nathan Briggs said, however, it doesn't hurt to have Martha's Vineyard on the label.
"It's coincidence, there's no correlation. But it helps us sell it because it does have the name."
So the next time you win the lottery and want to celebrate with a good bottle of wine, you know where to go and what to buy. It's close to home and far from home at the same time.