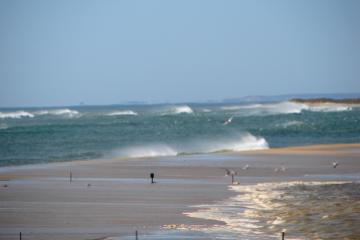 Some sturdy fishing line and a pair of really strong arms saved two men – a father and his son – from drowning in the opening at Norton Point.
Tom Dunlop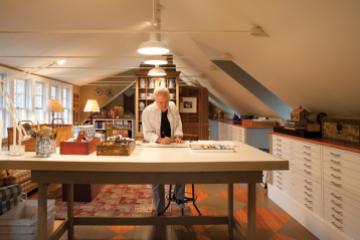 Marc Brown, the creator of Arthur, and his wife, artist Laurie Krasny Brown, have turned their Vineyard Haven home into the perfect setting to sustain and invigorate their creative pursuits.
Nancy Tutko
Not only did the Screen Actors Guild strike earlier this year keep Amy Brenneman from spending much time at her Vineyard home, but she joined a coalition of actors that call themselves Unite for Strength.
Unite for Strength will challenge the slate of candidates running for election in September. Why? Unite for Strength claims they dropped the ball in negotiations with the Alliance of Motion Picture and Television Producers.
Brooks Robards
Pages