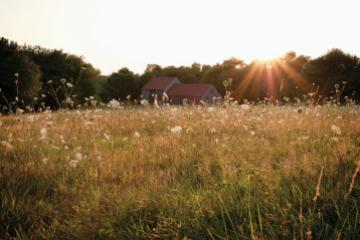 The Oscar-winning actor was one of the first celebrity residents on the Vineyard, and today his former Chilmark homestead retains its charming rural character.
Karla Araujo
Armor. Battle. Punishment. Malicious attacks. These terms come up over and over again in the Martha's Vineyard Magazine archives. They describe an open-ended war being fought on Vineyard soil, and this time the enemy is not Nantucket – there is far more at stake than a bronze cup. What we are fighting for is our home, and the enemy is Mother Nature – a worthy opponent.
Linley Dolby
1985:- Bass were excluded from the Martha's Vineyard Striped Bass and Bluefish Derby (continued for seven years).- Cable TV came to the Vineyard.
1986- Martha's Vineyard Land Bank Commission was created.
1987- Wampanoag Tribe gained federal recognition.
1988- Tisbury didn't renew moped rental licenses for businesses in Vineyard Haven; Oak Bluffs renewed theirs without public discussion.
Pages