You know Farm Pond. 
It's the one with the wooden 
sea serpent floating in the middle, just south of the sea wall 
in Oak Bluffs.
Tom Dunlop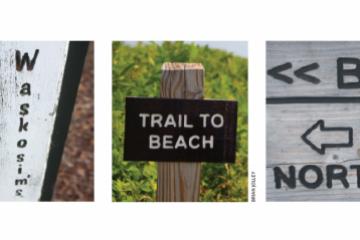 Where you are going, deep into the woods, all you need is a loincloth. Or, if feeling modest, a pair of shorts and a T-shirt will do.
Bill Eville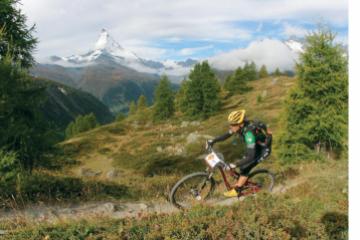 The reigning queen (and her husband the king) of the off-road live in Chilmark.
Bill Eville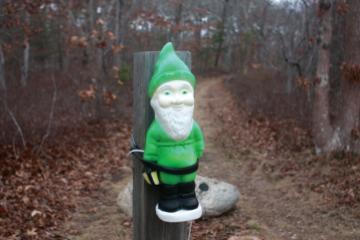 Ask David Weagle, Mike Broderick, or Mary McConneloug where to mountain bike on the Vineyard and they will just shrug their shoulders and say everywhere.
Bill Eville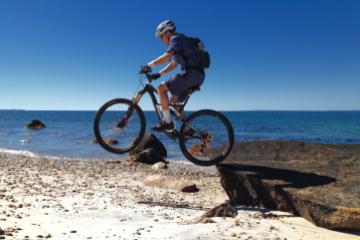 If you can't stand the traffic, get off the pavement. Because your backyard is way bigger than you think.
Judy Morton Bramhall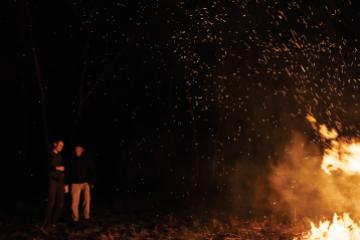 Our photographer Elizabeth Cecil turns her lens on a memorable season.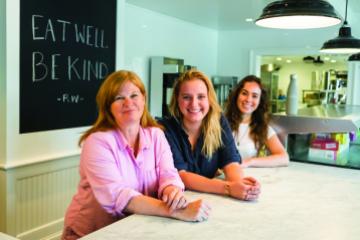 Meet the brains and brawn behind the new Rosewater Market in Edgartown.
Erin Ryerson
Lickety-split renovations are a specialty of sorts for Mark Snider.
Phyllis Meras
Pages