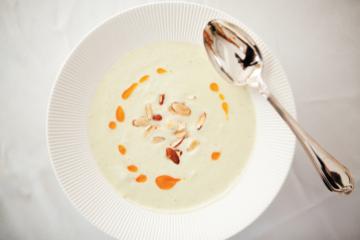 Pierre Guérin suggests pairing chef Scott Ehrlich's gazpacho with a summery white wine or rosé.
Scott Ehrlich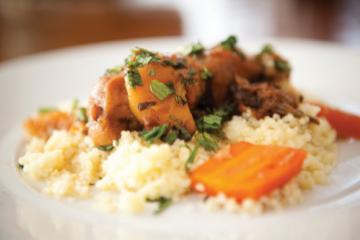 Susan adapted this recipe from Sheila Lukins All Around the World Cookbook (Workman Publishing Company, 1994).
These lobster-filled crêpes have a generous amount of lobster in them. They can be served simply as is, or Deon might tie them up with strips of scallion for a special presentation.
Deon Thomas
Pages