Farm Neck Café in Oak Bluffs was abuzz with Island businesses Thursday evening to celebrate the 2023 Best of the Vineyard winners, as chosen by readers of Martha's Vineyard magazine.
The annual festivities recognized Island restaurants, shops, places, and events across ninety-seven categories — from the best fishing charter to the best yoga studio. Magazine readers cast over 96,000 votes in this year's competition.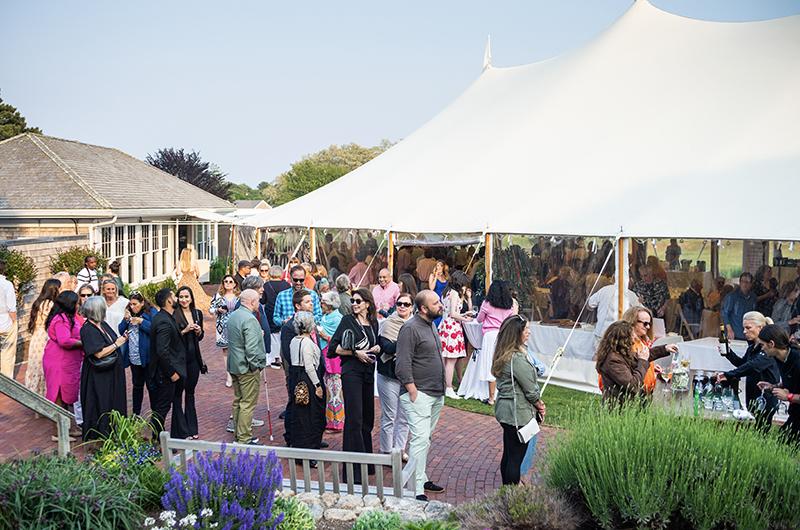 "We love being able to gather and celebrate the Island businesses who may not otherwise get a chance to catch their breath in the summer months," said Vanessa Czarnecki, editor of Martha's Vineyard magazine.
"Whether it's your first time coming or you've competed year after year, I hope everyone walked away feeling appreciated," she added.
The Vineyard Sound a capella group opened up the night with tunes as vibrant as their salmon-colored shorts. Outside the tent, guests enjoyed the sprawling view of Farm Neck while dining on the Clambulance's extensive raw bar. Cape Cod Beer and Polar Seltzer quenched thirsts with complimentary sparkling refreshments.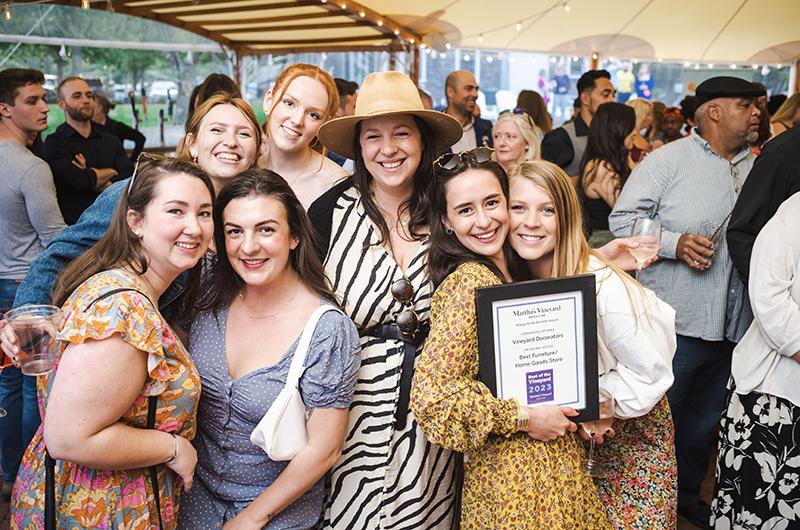 Drawing from her storied career as a television host, Sissy Biggers took to the stage as Master of Ceremonies. She took the mic over from former editor Paul Schneider and kept the night's awards moving, even doling out a few congratulatory hugs to the winners.
Many Island classics maintained their long streak at the top of the Best of the Vineyard list. Back Door Donuts in Oak Bluffs remained the Island's Best Bakery for the tenth year in a row. And Grace Episcopal Church in Vineyard Haven swept Best Lobster Roll for the seventeenth year.
But there were some new names at the top of the list, including Larsen's Fish Market in Menemsha, which won Best Chowder for the first time in contest history. Also topping the board for the first time was Linda Jean's Restaurant in Oak Bluffs, which won Best Breakfast under new owners Lisa and Winston Christies' leadership.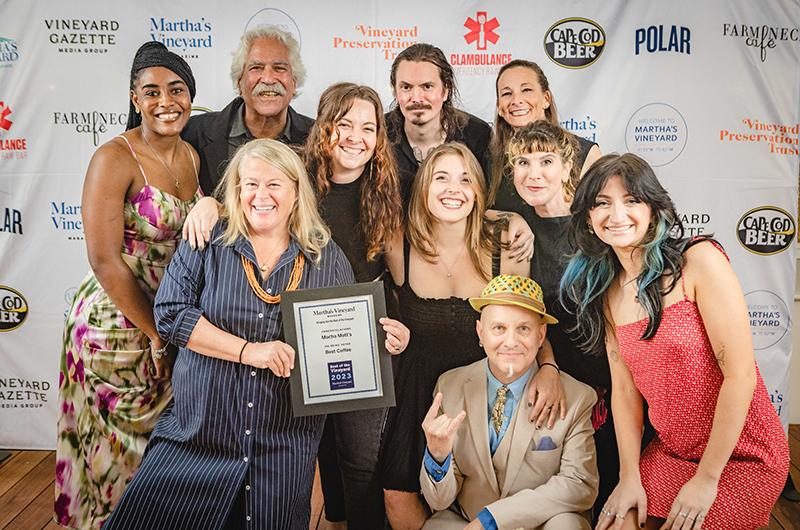 Aquila, the newest addition to the shops at the Aquinnah cliffs, took home the first place award for Best New Store/Business, and Bombay Indian Cuisine in Oak Bluffs won Best New Restaurant.

Read the full list of Best of the Vineyard winners here or in the July 2023 issue of Martha's Vineyard magazine.