The entries were submitted from all over the country and came from seasonal vacationers, first-time visitors, and those who call this Island home year-round. They captured daytime scenes and nighttime fun, wildlife from the land and sea, lighthouses, beaches, and, of course, epic sunsets. The possibilities for photographing Martha's Vineyard – from Chilmark to Chappaquiddick, Oak Bluffs to West Tisbury – really are endless.
After reviewing more than 1,500 images, the judges have spoken. Here are their favorites.
First Place
William Bishop
Edgartown, Massachusetts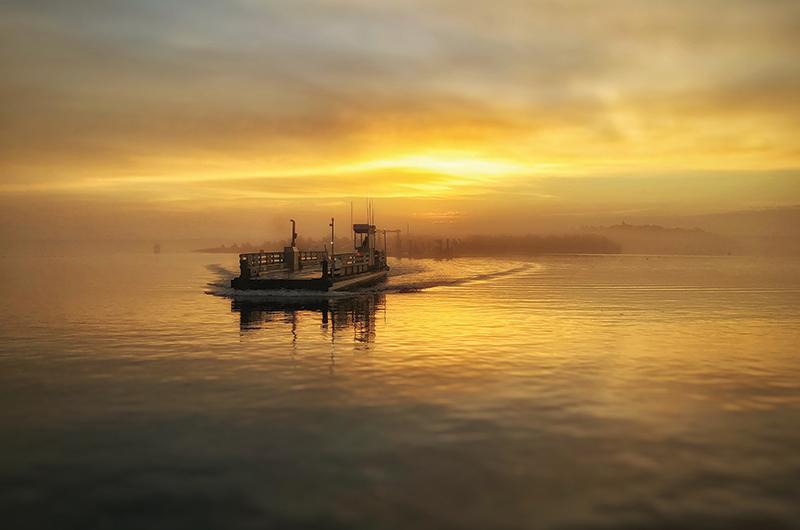 On a morning with dense fog, the sun 
peeked through just enough for William 
Bishop to capture the Chappy Ferry on its return to Edgartown Village. "I love the serene feel of the water," commented a judge.
Second Place
Elizabeth Ratliff

Nashville, Tennessee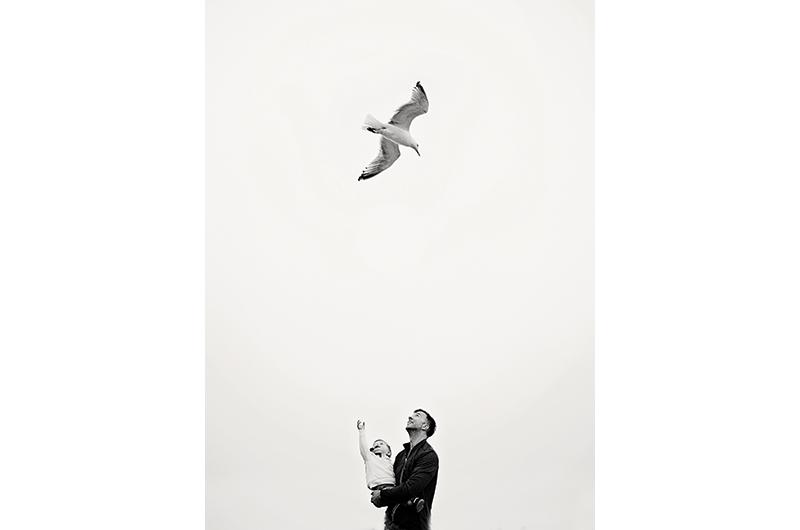 While at the Aquinnah Shop Restaurant, Elizabeth Ratliff perfectly timed an interaction between a seagull and her husband and son. "The simplicity is what catches the eye here," said a judge.
Third Place
Keoni Ocalvey
Kailua, Hawaii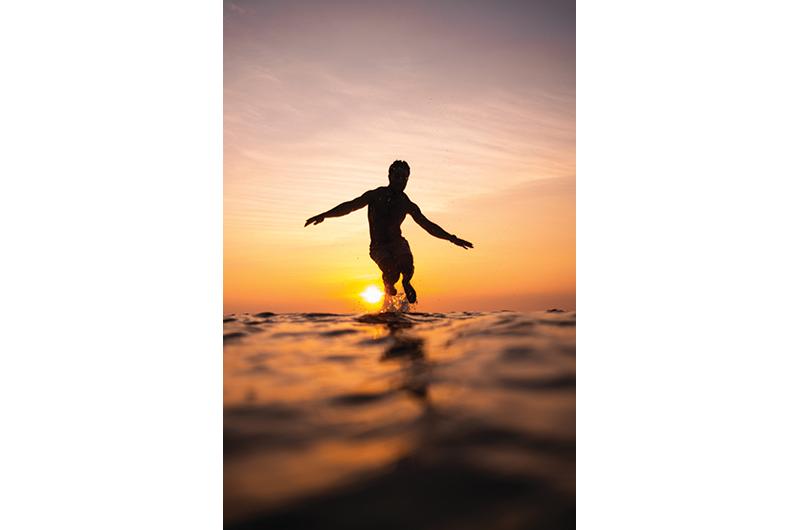 Keoni Ocalvey was at Great Rock Bight in Chilmark when he photographed a friend "walking on water." Said a judge: "This image depicts the end of a perfect Vineyard day. To be in the water, enjoying the late afternoon, is what Island life is all about."
Honorable Mention
Larry Glick
Sudbury, Massachusetts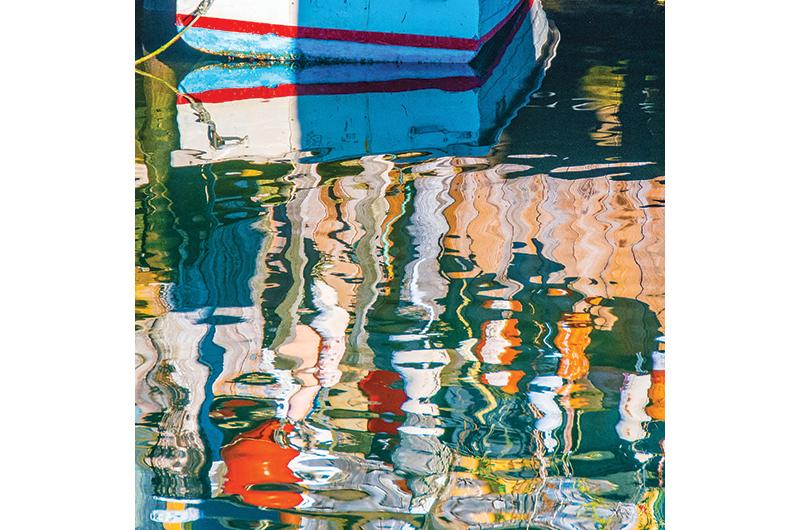 During a visit to Menemsha Harbor, Larry Glick trained his camera on a colorful reflection of buoys and boats. Said one judge: "The distorted reflection looks like an abstract painting."
Honorable Mention
Karen Morgenbesser
Greenwich, Connecticut
On the first day of this year's Agricultural Fair, Karen Morgenbesser captured this intimate moment between a young girl and one of the horses in the barn. "The expression on the horse's face says it all," one judge said.
Honorable Mention
Aubrey Ryan
Edgewater, New Jersey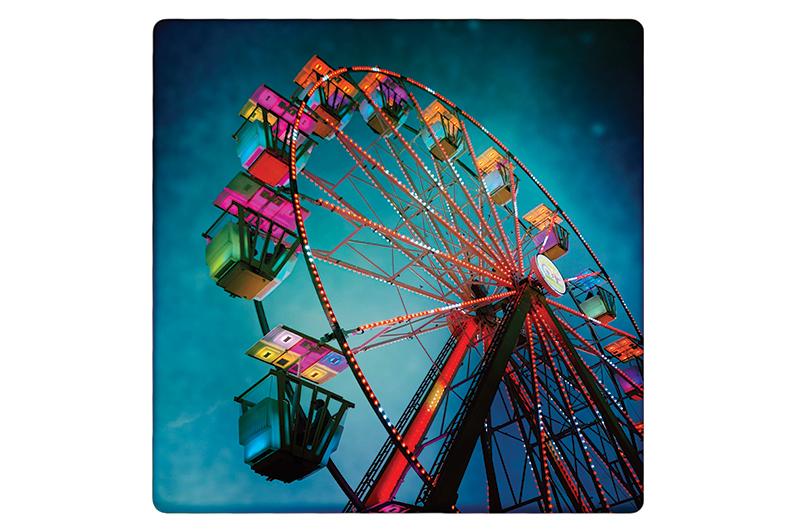 Aubrey Ryan captured the bright lights and dramatic sky during a nighttime visit to the Island's annual Agricultural Fair. Said a judge: "Dusk blue against the candy-colored Ferris wheel is wonderful."
Honorable Mention
Samuel Fleming
Cambridge, Massachusetts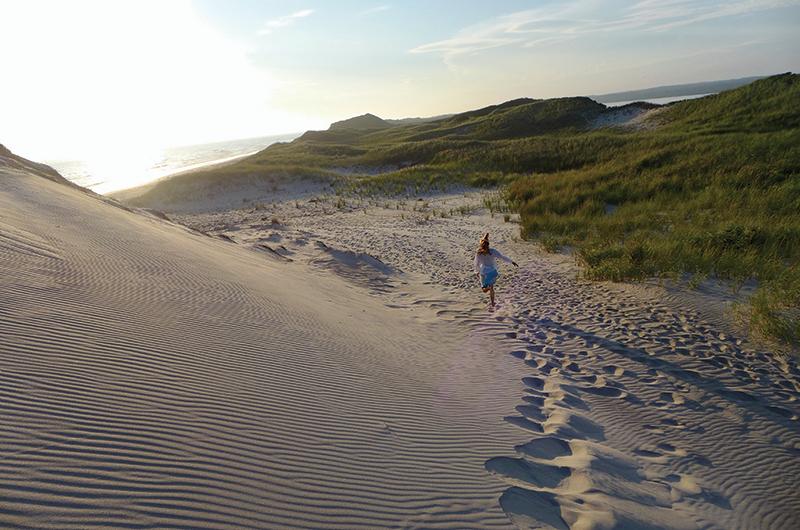 During a late-August trip to the beach, Samuel Fleming pointed his camera at a friend running toward the water. "There's a joyfulness and sense of freedom in this photo that can't be faked," commented a judge.
Honorable Mention
Luke DiOrio
Watertown, Massachusetts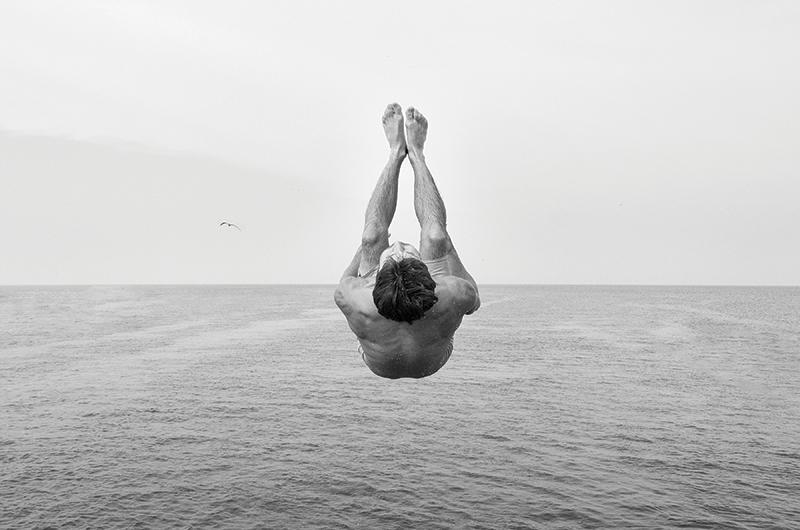 Luke DiOrio had one goal when he set out to photograph the Jaws Bridge: capture an image with a unique perspective. "I see a lot of photos of people jumping off the bridge," said a judge. "The centered composition draws the eye deep into the center of the frame."
Honorable Mention
Janna O'Loughlin
Edgartown, Massachusetts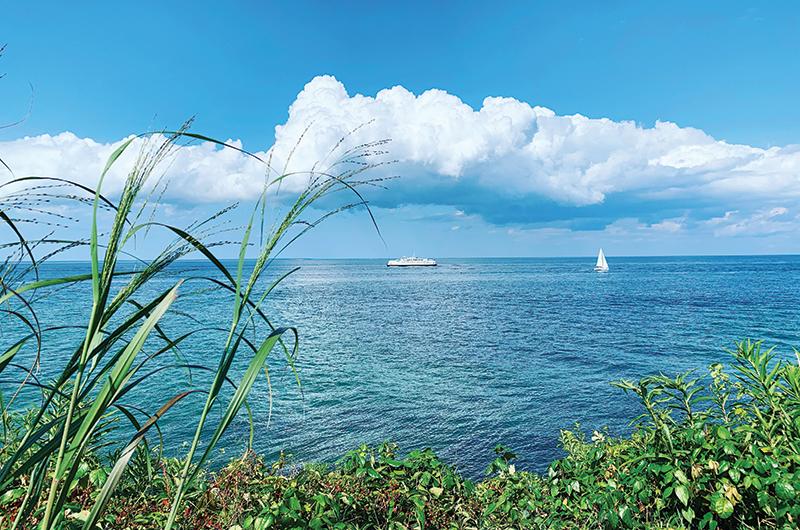 Looking out at Nantucket Sound from East Chop in Oak Bluffs, Janna O'Loughlin captured two boats out on the calm ocean. "If Martha's Vineyard were capable of taking a photo, this is what its selfie would look like," said one judge. "It's just beautiful."
Honorable Mention
Brooke Bartletta
Hingham, Massachusetts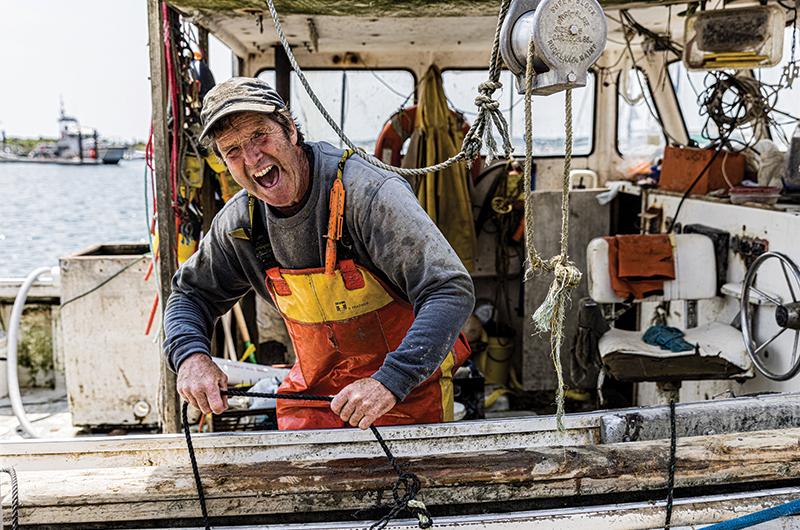 At Dutcher Dock in Menemsha, Brooke Bartletta photographed Chris Stein, captain of the Merlin, pulling up his traps. Said one judge: "Great subject, great composition – you get an instant sense
of place and personality."
People's Choice
Renee Nolan
Middleboro, Massachusetts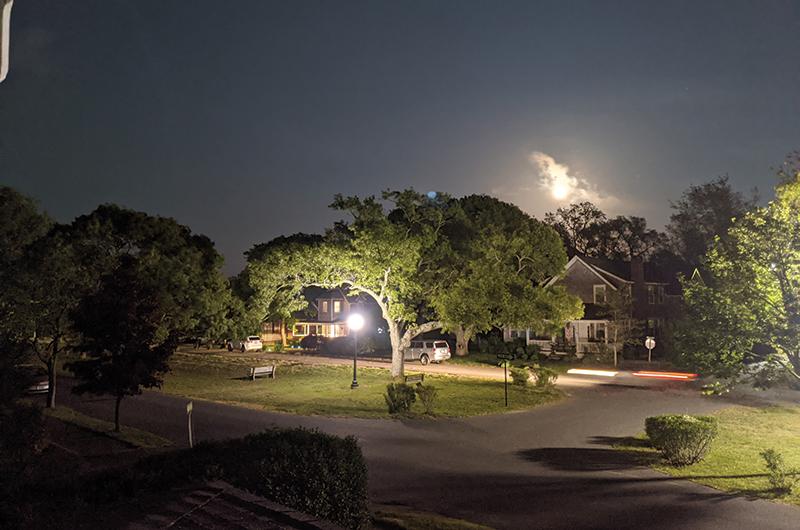 With almost 700 ballots cast, this year's People's Choice award goes to Renee Nolan's image of what she calls the "Kahlua moon" rising over Nashawena Park in Oak Bluffs.