Photographer Paulina Bal, of South Salem, New York, was in Aquinnah when she captured this image of her son Patrick, which she titled Hard Times Treat. It's currently trending among online voters at mvmagazine.com/photo-contest as a serious contender of the people's choice award in our thirteenth annual photography contest.
No doubt the judges will also take notice of such an evocative composition that speaks to the mystical power of ice cream on a hot day. Masks? What masks? I got a cone to lick here!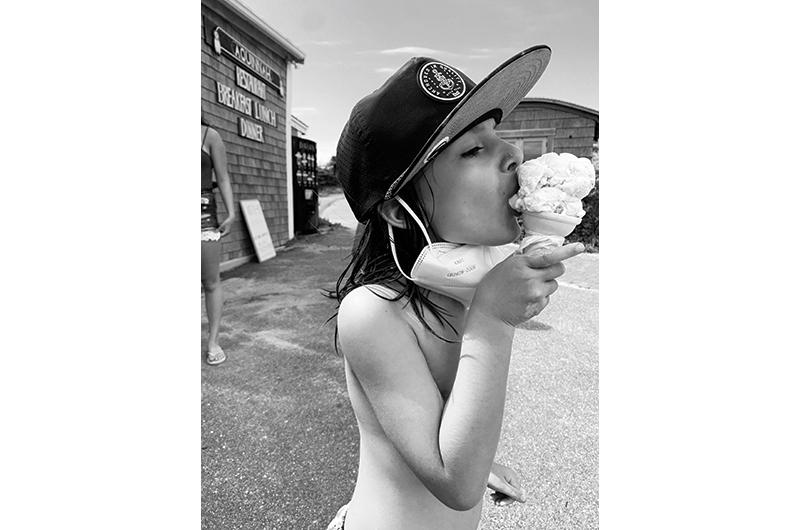 But as great as this photograph is, there is still time for your masterpiece to get in the running – the last day to submit is Friday, September 17. So set your camera to high resolution and enter your Island images taken in the past year at mvmagazine.com. Entries are organized into five categories: Beach + Lighthouse; Wildlife + Nature; Sunrise + Sunset; People + Pets; and Everything Else.
Winners will be celebrated in the Winter–Spring 2021–2022 edition and receive a free one-year subscription to the magazine
and other prizes.
To enter our thirteenth annual photography contest, visit mvmagazine.com/photo-contest