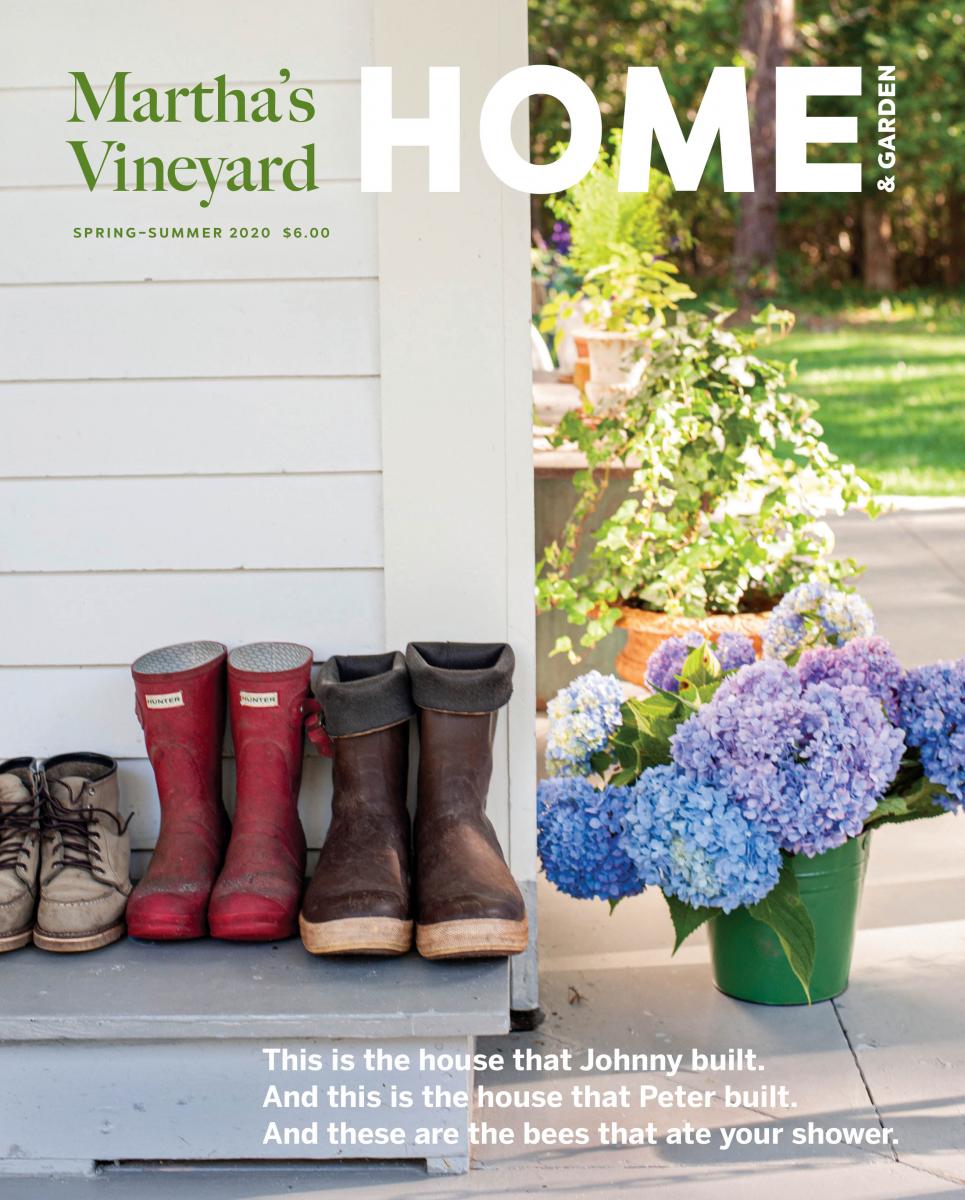 "I said the hell with it, I'm going to go back to the Vineyard, and I came down and rented a place in Lambert's Cove, found out who you had to call. Filled the place with friends and they arrived and came and went, just had a great time and that solidified my thought that if I could ever find a way to do it, to come down here and live, I would."

That is how the novelist Ward Just described his first return to the Island after having been here once decades earlier and not forgotten it. He was speaking to Bill Eville, who wrote a remarkable profile that ran in the September–October 2014 issue of this magazine and that I reread in the weeks around Christmas after Ward died of Lewy body dementia. There is nothing particularly profound about the quote, but it sounds so much like the way the man spoke that anyone lucky enough to have known him can almost hear his gravelly voice, like a tribune from the golden age of the Republic: "filled the place with friends and they arrived and came and went."

It's the "and went" that particularly stings now that the host himself has gone. Many people on the Island knew Ward far better than I, but I did know him well enough to have formed the opinion that he had a depth of kindness that is in
exceptionally short supply these days.

It was not simply polite social friendliness, of which we may have plenty, though he was unfailingly courteous in his manner. His kindness was more like an aura around him that did not derive so much from what he was willing to give out to friends and strangers, but from what he was willing to receive from others through his habit and manner of listening. Of hearing, more accurately. He left no doubt that he was genuinely curious about another being's thoughts.

It seemed that conversation, to Ward, was not something to be entered into unadvisedly or lightly, but reverently, discreetly, soberly, and in the fear of God. Okay, maybe not the last two so much. But he had the rare capacity to listen to all comers without assuming halfway through that he already knew where the other person was going with their thought. Even more uncommon, and perhaps ironic given his status as an unsurpassed chronicler of the privileged mannerisms of the late twentieth century white American intelligentsia, he listened without wasting a moment thinking ahead to what erudite thing he might add. It was as if he had learned somewhere as a child to listen both ways before stepping into the crosswalk.

And when he did speak, it was as he wrote. Not a word was wasted.