Roofer Madness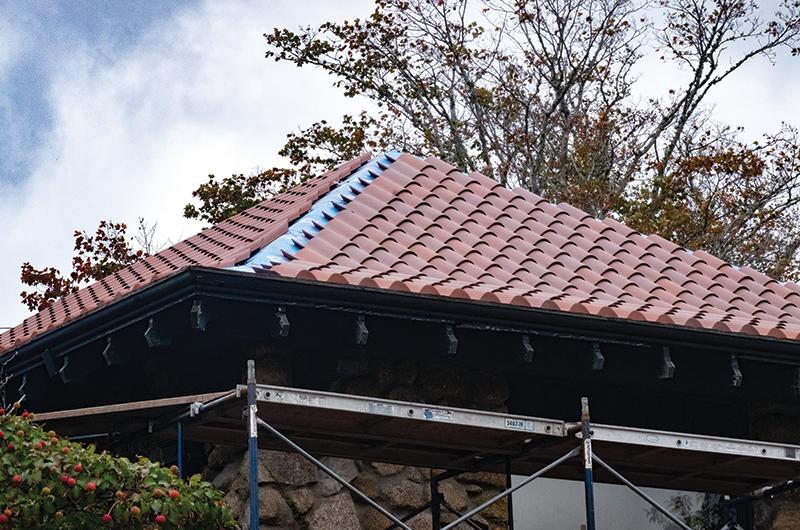 Three years ago Santander Bank got permission from the town of Vineyard Haven and replaced the terra cotta tiles on its roof with asphalt. Two years ago the Martha's Vineyard Commission ordered the bank to re-roof again with terra cotta, shortly after which Santander closed the branch and put the property up for sale. Now the bank has reroofed with terra cotta but has strangely not yet been able to sell this prime commercial opportunity in business-friendly downtown Vineyard Haven.
Welcome to Vibrant Haven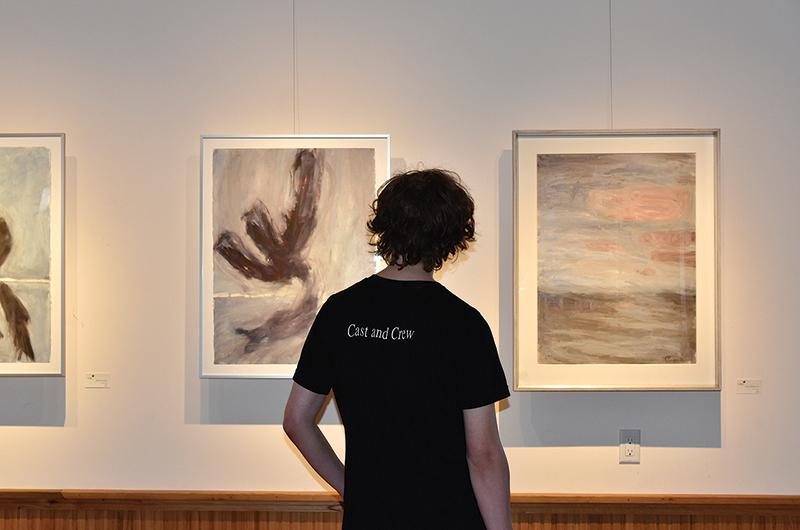 A national arts data survey that defined Vineyard Haven as "the beautiful island of Martha's Vineyard and surrounding islands" named the town one of the "Top 40 Most Arts-Vibrant Communities in America." Vibrant Haven came in fifth in the small town category, above Hudson, New York, and below Bennington, Vermont, overall, but its strongest showing was in the "arts and culture organizations" (read: nonprofits) per capita category.
Meanwhile, Down on the Harbor…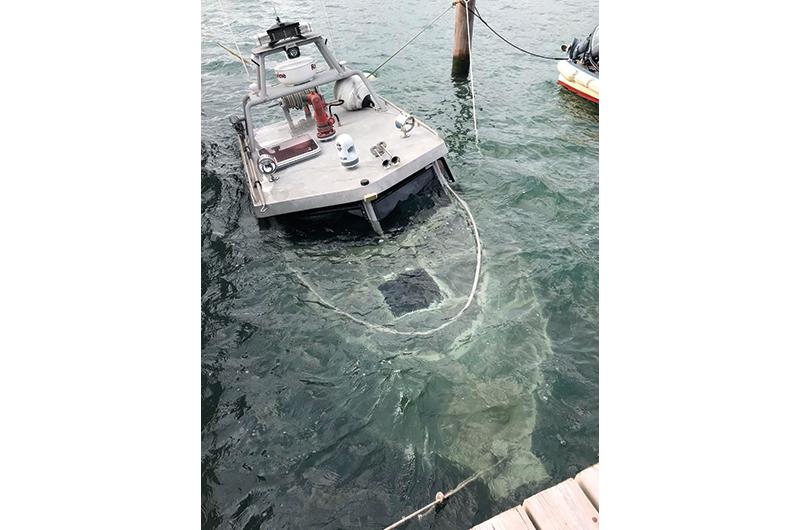 Vineyard Haven's $250,000 harbor patrol boat sank in its slip. "It was tied up just as we left it yesterday evening, and when I came in this morning it had sunk," harbor master John Crocker told the Vineyard Gazette.
Duly Noted
"We openly admit that our measures of vibrancy do not capture artistic quality."
– Boldfaced caveat from the "Top 40 Most Arts-Vibrant Communities in America" list.
Teach Your Children Well
The regional high school committee is considering getting professional help after Chilmark's representative said her town wouldn't even discuss changing the way the high school is funded and walked out of the meeting. "This is a relationship issue," said one attendee. "We need a marriage counselor." To which a colleague retorted: "Or a divorce lawyer." Meanwhile in Vibrant Haven, school committee members took a brief silent time out after member Janet Packer "lost it," according to news reports, and town administrator Jay Grande "took off the gloves" and complained "you always shout me down at meetings."
Less is More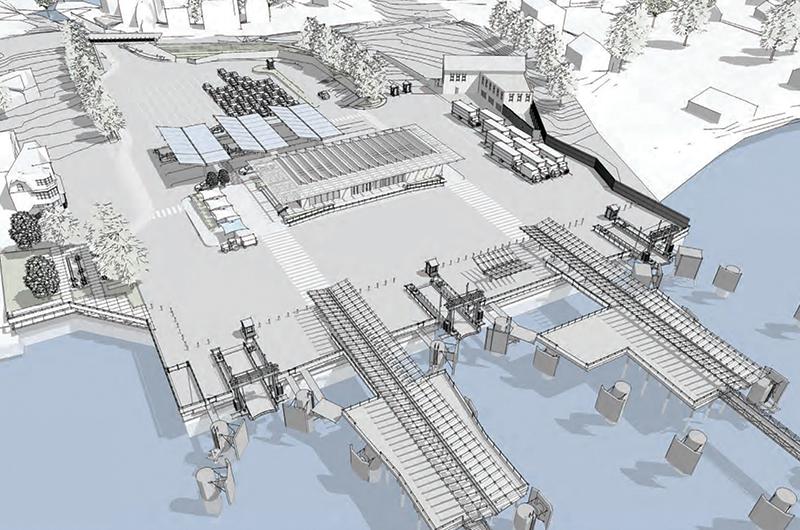 The Steamship Authority has been trying for years to find a new terminal design that residents of Woods Hole will support. The latest proposal appears to be getting a warmer reception than previous plans. It's smaller, flat-roofed, solar panel–equipped, moves some functions to a separate utility building, and costs about $3 million more than the original plan.
Duly Noted
"Fare increases planned for the coming year will be across the board, primarily on the Vineyard route."
– Vineyard Gazette, reporting on the Steamship Authority's plan to raise prices in the coming year.