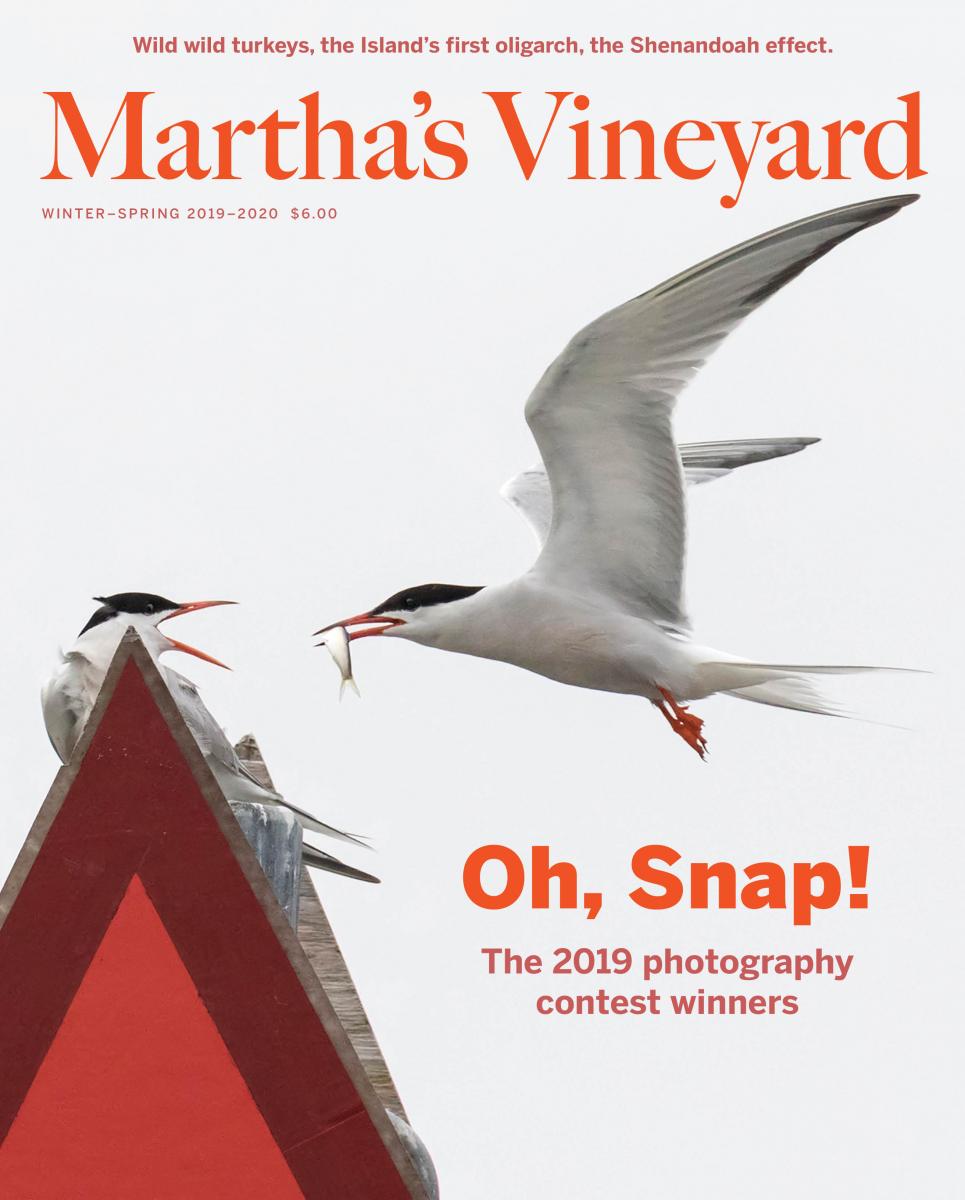 There is no shortage of good causes on Martha's Vineyard. One website that tracks such things reports that there are nearly 400 nonprofit organizations in Dukes County, with combined assets of nearly $420 million and an annual income of nearly $140 million. Put another way, the Island has more than three times the national average of charitable organizations per capita, a statistic that has played a role in Dukes County regularly showing up in various national data-driven rankings of communities with the "highest quality of living" or "most vibrant arts scene." We even have multiple nonprofits on the Island that consider one of their primary functions to be helping other nonprofits on the Island.
If this sounds like the setup for a joke or a snarkbite, don't worry, it isn't. I was recently lucky enough to be out at Thimble Farm as Island Grown Initiative (IGI) was presented with the 2019 Creative Living Award. That prize is awarded each year by the Permanent Endowment for Martha's Vineyard, which was founded in 1982 and has in the decades since awarded nearly $4 million in grants to everything from Abendmusik to the Zeitz Stained Glass Window Fund. Not to mention another $3.4 million in scholarships to Island students.
The award presentation had been postponed for a week due to back-to-back fall howlers that had shut down the ferries and thrown the usual endless supply of tree limbs onto Island power lines. But the afternoon of the awards ceremony was exquisite, with warm, low sunlight pouring through the windows of the giant hydroponic greenhouse at the heart of the Farm Hub. There, a crowd of eighty or so friends of IGI and the Endowment gathered, surrounded by countless sprouting greens and long tables covered with gleaned squashes and root vegetables.
The Creative Living Award, which usually goes to an individual, doesn't come with a game-changing amount of money. But that wasn't the point of either the party or the various speeches, most of which were personal testimonials from representatives of other nonprofit organizations that partner with IGI to provide fresh, healthy food to those on the Island who might not otherwise have access to it. In just one notable example, last summer while the familiar Vineyard "playground of the rich and famous" was in full swing up-Island and down, the 40 percent of Island school kids who rely on free or reduced-priced breakfast and lunch during the school year were on break. Which might have meant no lunch for many of them had IGI and partners such as the Martha's Vineyard Boys & Girls Club, Martha's Vineyard Community Services, and the libraries not provided an astonishing 5,500 homegrown and healthy community meals at six different locations.
None of that would have happened without the thousands of hours donated by hundreds of volunteers, many from Island religious groups. Just as it could not have been done without the extraordinary generosity of thousands of donors, some rich, some famous, and many modest.
As I said at the outset, there is no shortage of good causes on the Island. Which one, or two or three or four, is yours? It's the season of giving.