Ceci N'est Pas Une Striper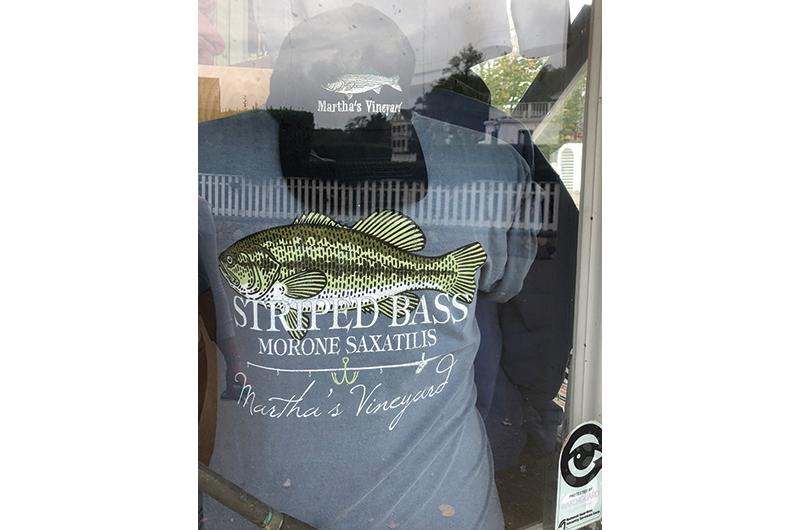 Apparently caught up by Derby fever, Soft as a Grape released a handsome shirt celebrating the iconic striped bass. Only problem, the bass pictured was not a striper. Not to be outdone, Backwater Trading Co. sold a shirt featuring the
four major Island game fish, but put a false false albacore, which is to say a true albacore, in the top slot.
All the Clickbait That's Maybe Fit to Print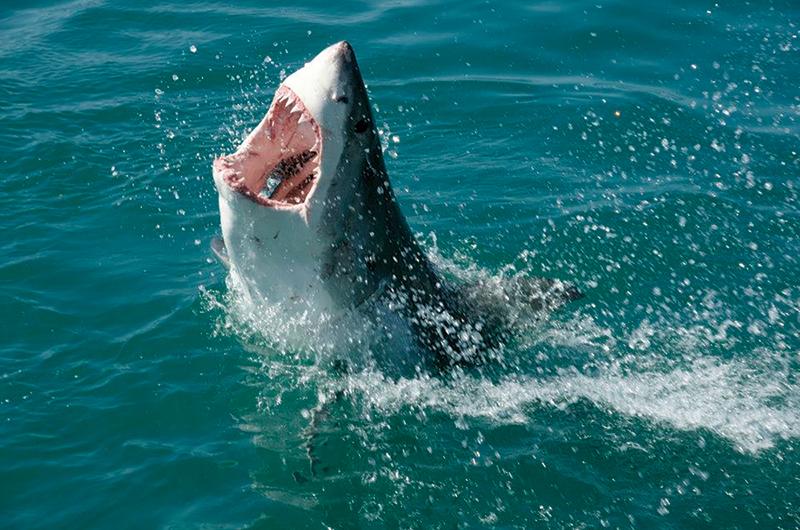 The Martha's Vineyard Times reported that an Oak Bluffs man saw a fin in Vineyard Haven Harbor that he thought belonged to a white shark, but later thought might have been an ocean sunfish. The headline: "Shark Spotted in Vineyard Haven Harbor, Maybe."
Farewell to St. Bridget of the Crossing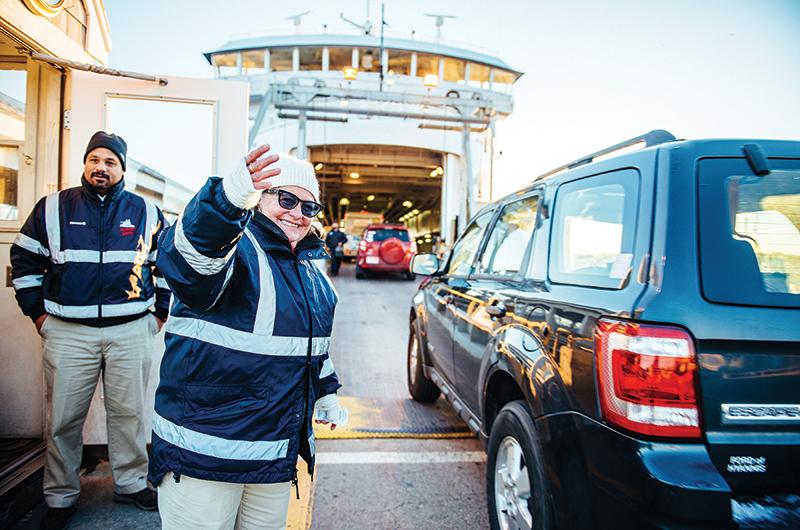 After forty-four years on the job, the inimitable, unflappable, and unfailingly cheerful Bridget Tobin, known to some as the Tobin Bridge, retired from the Steamship Authority. At least, that is, until summer, when votaries and acolytes everywhere hope for occasional visions of her near the car ramp.
Can't Keep a Good Dong Down
Having failed to secure one of two major leaseholds for wind farms south of the Vineyard, Ørsted, the Danish company formerly known as DONG Energy, bought out one of the winning leaseholders: Deepwater Wind.
Affordable Housing Solved!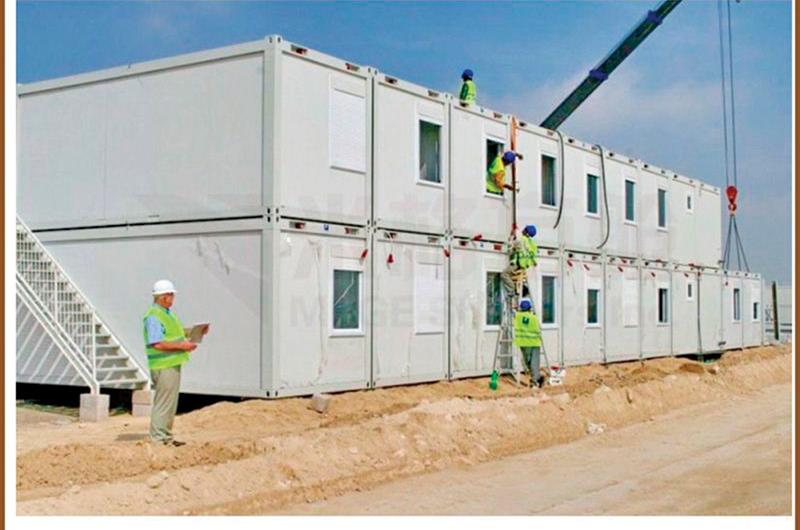 Alibaba, the giant Chinese online marketplace, is selling something called "container haus affordable house Martha's Vineyard" starting at $1,550 a unit. No word yet on whether the Trump tariffs apply.
Breaking News! Vineyarders Resistant to Change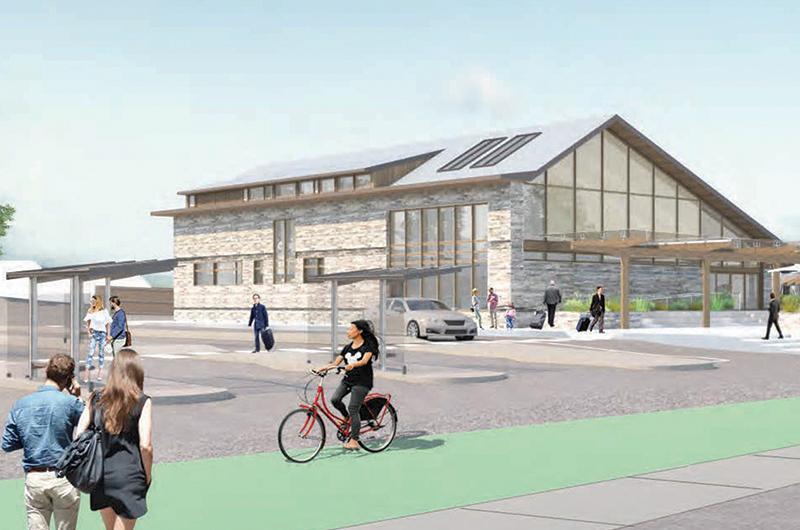 At presentations on both sides of the Sound, the reception to the Steamship Authority's designs for its new terminal in Woods Hole was decidedly chilly. Some might even say ski lodge chilly.
Duly Noted
"It doesn't matter what Woods Hole wants. It's a big parking lot for the Vineyard, that's what it is."
– Former Woods Hole summer resident and current Vineyard resident Molly Cabral, expressing concern that the Steamship Authority won't listen to residents' complaints over the new terminal design.
In Other News: Two Vineyard Haven stores, Rainy Day and Citrine, were sold to new owners. Oak Bluffs institution Lola's was sold to the owners of Oak Bluffs dining mainstay Nancy's. Little House Cafe was put on the market. And a new airport gas station opened...at last.