Sealfingerrrr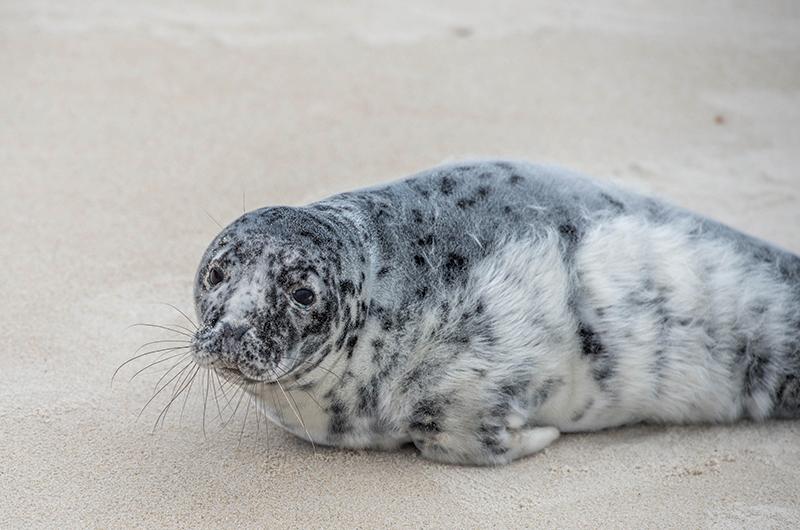 If a seal beckons you to enter its web of sin, don't go in. That's the lesson two Cape Cod visitors learned the hard way when they were bit by aggressive seals in Chatham. Though the bites weren't serious, both victims were taken to the hospital and treated for seal finger, an infection caused by bacteria from the pinniped's mouth that can cause severe swelling and joint irritation.
Hot Clay Roof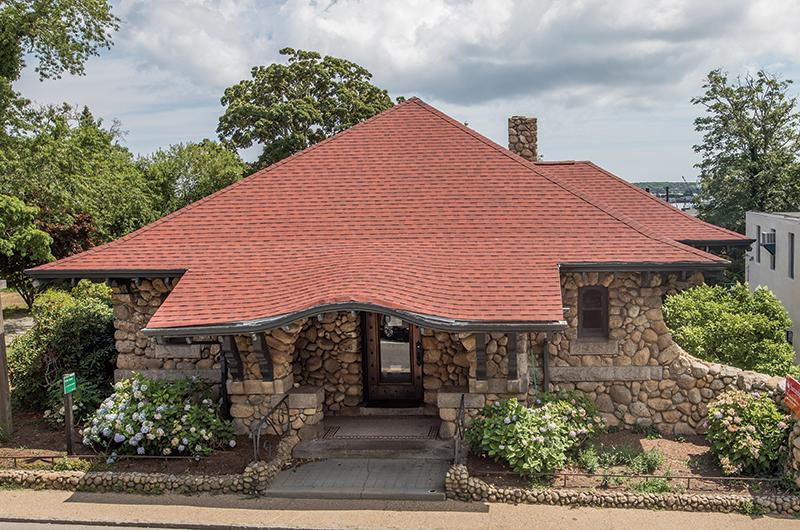 After a years-long heated legal battle, Santander Bank has agreed to remove the asphalt shingles it installed in late 2016 at its historic stone bank property on Main Street in Vineyard Haven. Though the bank sought and received approval for the change, town officials cried foul when they saw the building under construction. They referred the matter to the Martha's Vineyard Commission, who in turn demanded Santander replace the asphalt tiles with a more historically appropriate material. The bank appealed the decision, but ultimately lost interest in tangling with Island politics: it vacated the building, put it up for sale, and agreed to eat the cost of the project in order to move on. Score one for Tisbury...we guess.
Maybe Ernie Boch Wants It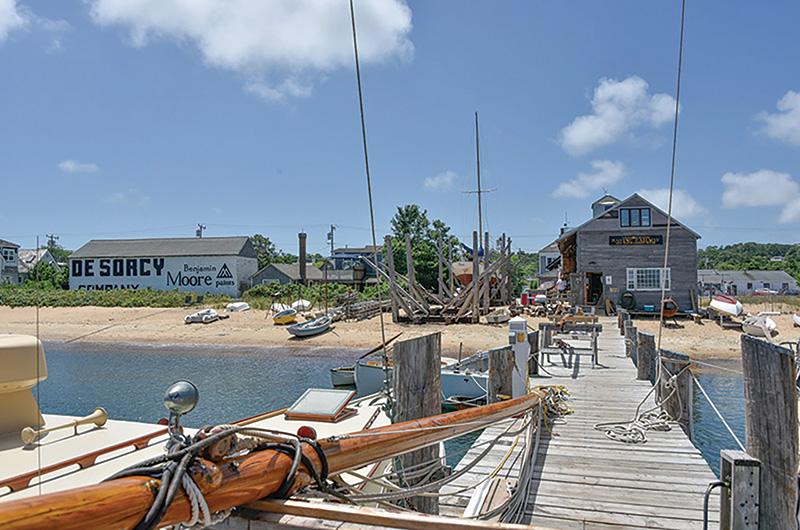 Late this summer the Vineyard Gazette broke the story that a prime stretch of Vineyard Haven harborfront commercial real estate, which is also home to the Martha's Vineyard Times, Gannon and Benjamin Marine Railway, two art galleries, and a commercial warehouse, was listed for sale for $8 million. The property abuts the chain-link fence surrounding the private park being built by Subaru magnate and Edgartown seasonal resident Ernie Boch Jr.
Maybe Jeff Bezos Wants It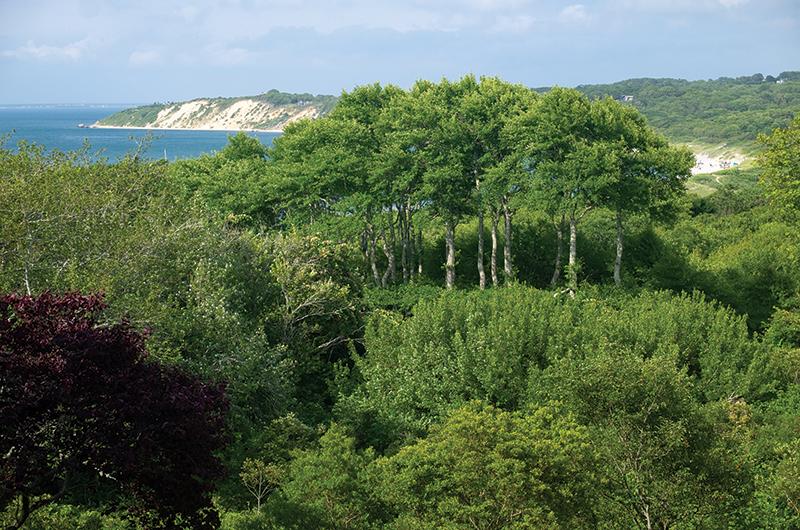 A 186-acre parcel of land in West Tisbury once owned by Washington Post publisher Katharine Graham is on the market for $39.5 million. The property includes a main house, a cottage fronting Lambert's Cove Beach, a barn and caretaker's home, beach and pond views, and a network of roads, trails, and landscapes.
Maybe Obama Doesn't Want It
Despite persistent rumors to the contrary all summer long, and almost always accompanied with a knowing look and a version of "I have this from the highest sources," it seems another summer passed without the former president and his family buying property on the Island. Stay tuned.
Duly Noted
"That's the president we're missing."
– Bill Clinton, speaking at the high school's performing arts center about his new book, The President Is Missing, which he co-authored with James Patterson,
after his wife Hillary Clinton made a brief appearance on stage.
Duly Noted
"I'm a big fan of other people's money infusing our economy."
– Martha's Vineyard Chamber of Commerce director Nancy Gardella on a short-term rental tax awaiting signature by the governor. The additional fees would be paid by renters and delivered to towns, with some of it earmarked for infrastructure and affordable housing projects.
Duly Noted
"It was horrible. I will never smoke the toad again."
– Michael Pollan, author of a book about the benefit of psychedelics, about his experience smoking a high-potency drug extracted from Sonoran Desert toad venom.