Barry & Betsy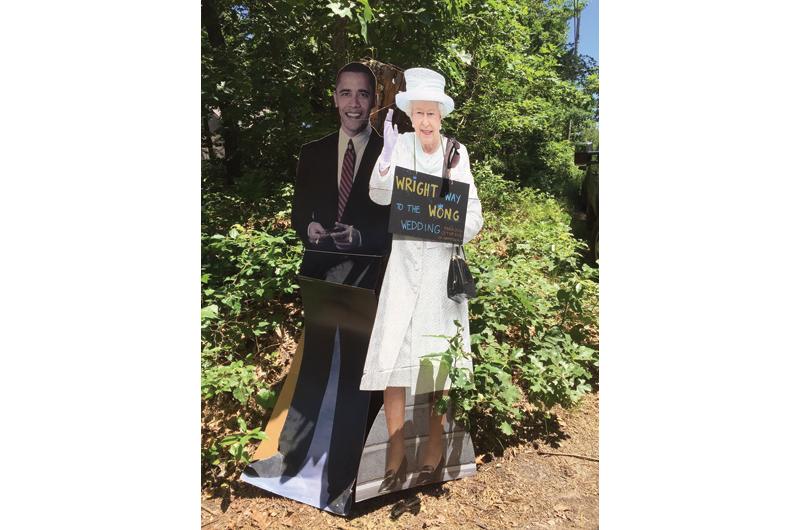 Saddled by Brexit and the election of Donald Trump, the Queen of England and President Obama teamed up on a new business venture: greeting guests at the Island nuptials of Molly Wong, an American, and David Wright, a Brit. Look for the signature white gloves and big smile. Tipping encouraged, death of democracy discussions discouraged.
Daddy Wagon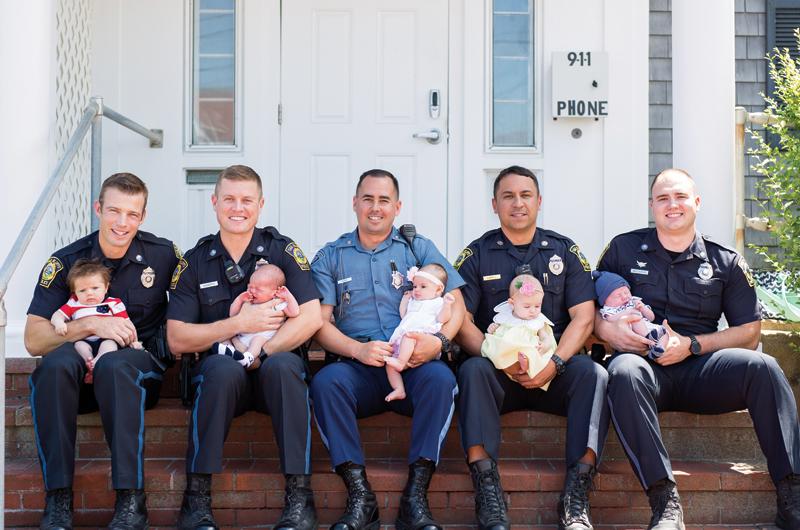 The Oak Bluffs boys in blue had a very busy spring and summer. Four police officers
and one former officer (now Island-assigned state trooper) had babies – one a month – between March and July. Congratulations to Seth Harlow and Bonnie Kingsbury, James and Alessandra Hagerty, Dustin and Morgan Shaw, Jeffrey and Missie LaBell, and Tim Millerick and René Will. Good luck keeping the peace.
Meanwhile, Over at the Fire Station...
"We investigated and found that it wasn't true, in fact she was having a relationship with another member of the department."
– Oak Bluffs town administrator Robert Whritenour as quoted in the Martha's Vineyard Times on the subject of hot rumors at the town firehouse.
The Horror, the Horror?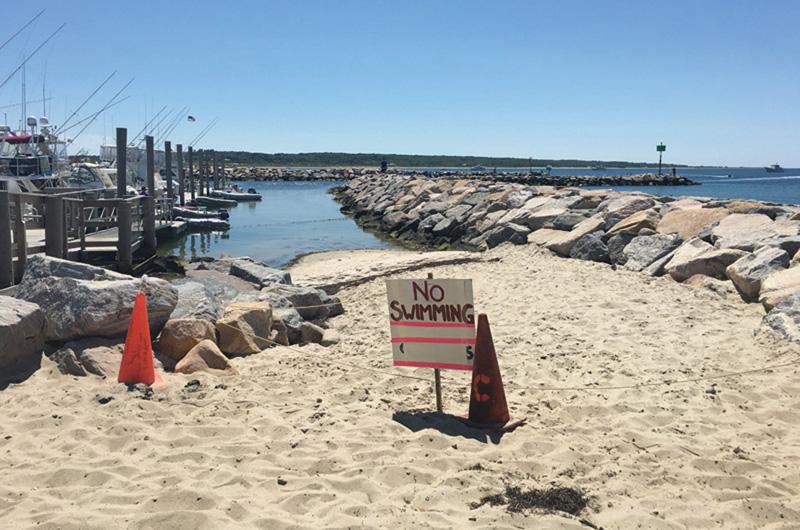 Opening scene: a mysterious stray voltage is tingling bathers in Menemsha mid-summer. Selectmen, backed by Police Chief Martin Brody, close the shallow wading area known as Crab Cove. But Mayor Vaughn pushes back: "Martin, it's all psychological. You yell 'Barracuda,' everybody says, 'Huh? What?' You yell 'Crab Cove Tingler,' we've got a panic on our hands on the Fourth of July." Fourth of July comes and goes. Crab Cove is closed and reopened. Mysterious tingles persist. Parents agitate that they don't care if their children are tingled: crabbing must go on. Someone suggests getting the Army Corps of Engineers to take a look, being specialists in fixing all things Menemsha. Someone else says, "Remember how simple life was when all we had in Menemsha was a deformed seagull with a hole in its neck?" Credits roll.
Sud-sud-sudsio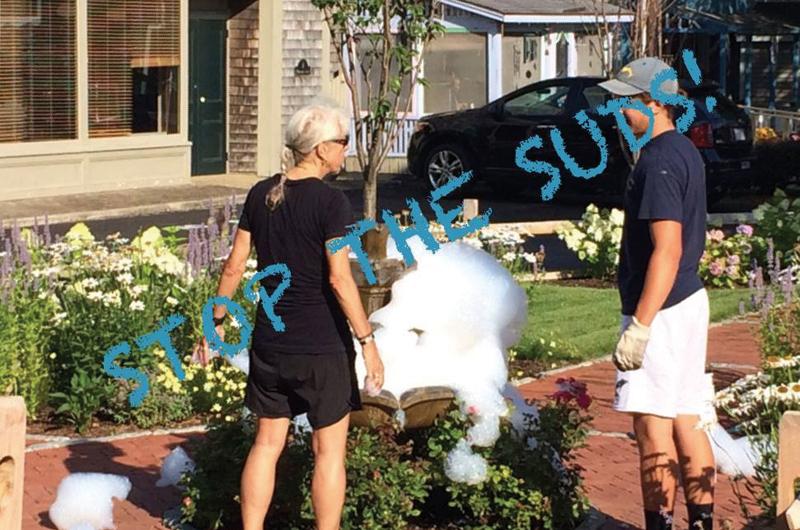 After an unknown assailant put soap or detergent in the new Martha's Vineyard Camp Meeting fountain on numerous occasions, residents began composing tunes while sitting in sadness on the porches of their gingerbread cottages: "You walked into the old Camp Ground, like you were walking into the shower," sang one porch choir. "I had some dreams, they were suds in my fountain, suds in my fountain." Not to be out done, across the way a competing chorus of "Foaming tonight on the old Camp Ground" broke out. We haven't had that spirit here since 1869....
Probably Just as Well, But Welcome Back

"I burst into tears," Katama General Store owner Jackie Korell told the Vineyard Gazette after the beloved store reopened in its newly expanded digs. "Little kids were waiting for the store
to open like it was a Kiss concert. Well, they don't know who Kiss is."