Best Charity Event: A Taste of the Vineyard, Martha's Vineyard Preservation Trust
Dr. Daniel Fisher House lawn, Main Street, Edgartown, 508-627-4440
Runner-up: Possible Dreams Auction, Martha's Vineyard Community Services
Winnetu Oceanside Resort, 31 Dunes Road, Edgartown, 508-693-7900
The biggest event of the summer is all about small bites. Martha's Vineyard Preservation Trust's A Taste of the Vineyard features nibbles and sips from Island restaurants and a rarely empty dance floor. At the Possible Dreams Auction, priceless experiences can be bought for the winning price for a good cause.
Best Movie Theater, Festival, or Series: Martha's Vineyard Film Center
Tisbury Marketplace, 79 Beach Road, Vineyard Haven, 508-696-9369, mvfilmsociety.com
Runner-up: Entertainment Cinemas
65 Main Street, Edgartown, 508-627-8008, entertainmentcinemas.com/locations/edgartown
Since opening in 2012, the Martha's Vineyard Film Center has become the Vineyard's premier year-round cinema. Audiences fill the purple seats for first-run films, special events, and festivals. Join the M.V. Film Society for ticket discounts. Entertainment Cinemas shows the latest blockbusters on two screens, and also offers 3-D screenings.
Best Family Activity: Flying Horses Carousel
33 Lake Avenue, Oak Bluffs, 508-693-9481, mvpreservation.org
Runner-up: The Barn, Bowl & Bistro
13 Uncas Avenue, Oak Bluffs, 508-696-9800, thebarnmv.com
Sure, some veteran merry-go-rounders have claimed to grab eight rings at a time on the Flying Horses. But when it comes down to it, snagging the brass ring is all about luck. Grease up your fingers with some hot buttered popcorn and giddy-up. At the Barn, Bowl & Bistro there is room in the ten lanes of ten pins for strike-rollers and gutter-ballers alike.
Best Summer Event: Oak Bluffs Fireworks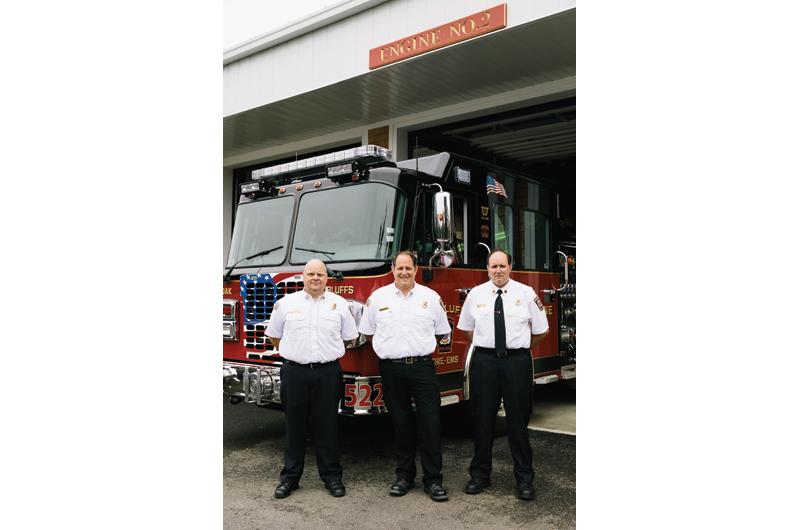 Ocean Park, Oak Bluffs, 508-693-0077
Runner-up: Martha's Vineyard Agricultural Society Livestock Show and Fair
35 Panhandle Road, West Tisbury, 508-693-9549, marthasvineyardagriculturalsociety.org
Fireworks night is small-town charm on a big scale. Get to Ocean Park early, mark your spot with a blanket, and enjoy the sounds of the Vineyard Haven Band until the big show starts. For even more charm that same week, check out the quilts and jams, say hello to the animals, and take a spin on the Ferris wheel at the annual Agricultural Fair.
Best Live Band or Musician: Johnny Hoy and the Bluefish
508-696-3007, johnnyhoyandthebluefish.com
Runner-up: Mike Benjamin Band
508-642-0439, mikebenjaminmusic.com
Whenever Johnny Hoy and the Bluefish take the stage, the dance floor is sure to be packed. The soulful, bluesy singer and harmonica player leads a propulsive rhythm section with powerful, original tunes and crowd-pleasing covers. Versatile guitarist-singer Mike Benjamin never disappoints, whether solo or leading his band.
Best Live Music Venue: The Ritz
4 Circuit Avenue, Oak Bluffs, 508-693-9851, theritzmv.com
Runner-up: The Tabernacle
80 Trinity Park, Oak Bluffs, 508-693-0525, mvcma.org
Rocking is always on the menu at the Ritz. With live music every night, the downtown stronghold provides a constant rotation of Island and Cape bands. At the Tabernacle, crowds can spill out onto the surrounding lawn and performers range from jazz and folk to Motown and soul.
Best Off-Season Event: Christmas in Edgartown
Various locations, edgartownboardoftrade.com
Runner-up: Martha's Vineyard Striped Bass & Bluefish Derby
Weigh Station, Dock Street, Edgartown, mvderby.com
It's the most wonderful time of the year – or at least the off-season. For four full days Edgartown comes alive with the sound of jingle bells. Check out the Christmas parade, Teddy Bear Suite, and magical display at Donaroma's Evening of Enchantment. During the month-long derby, fishermen crowd the shoreline and crowds gather at the weigh station to view the catches of the day.
Best Performing Arts Organization: Martha's Vineyard Playhouse
24 Church Street, Vineyard Haven, 508-696-6300, mvplayhouse.org
Runner-up: The Yard
1 The Yard, Chilmark, 508-645-9662, dancetheyard.org
Seating fewer than 100 in its beautifully restored nineteenth-century meeting house, the Martha's Vineyard Playhouse is a gem for theater-lovers who want to see high-quality, professional productions of new plays. The Yard brings the excitement of modern dance and movement art to Vineyard audiences.