A Raisin in the Spotlight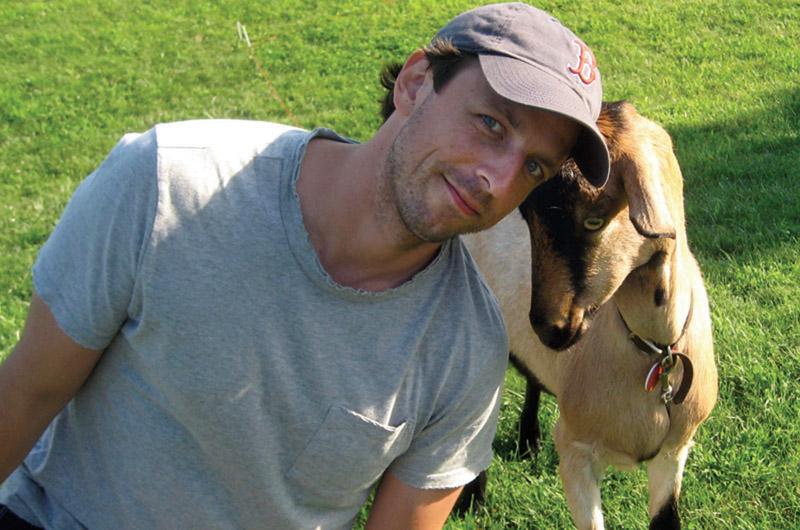 Raisin the goat, a resident of Chilmark, died this fall. He was owned by Tom Ashe, whose daughter Alexi is married to Seth Meyers, of Saturday Night Live and talk show fame. From there it was a short, cloven-hoofed walk into global goatoriety: David Letterman devoted most of a 2009 interview to the subject of Meyers's "girlfriend's father's pet goat." When asked by Meyers if he knew anyone who had a pet goat, Letterman said, "Well, I knew some people...mostly Bedouins." To which Meyers reposted, "You know, goats have been around since the beginning of time and you realize that the reason people don't have them is not that they haven't thought of it, it's just that they make really, really bad pets." But Meyers eventually came around, telling the Vineyard Gazette after Raisin's death: "Working in show business I've had the pleasure of meeting many goats. But none stole my heart quite like Raisin."
Did Anyone Ask for a Few More Bars Up-Island?
Bloomberg reports the AT&T takeover of Time Warner was hatched over dinner on Martha's Vineyard.
Yes, We Said Yes, We Mean...NO!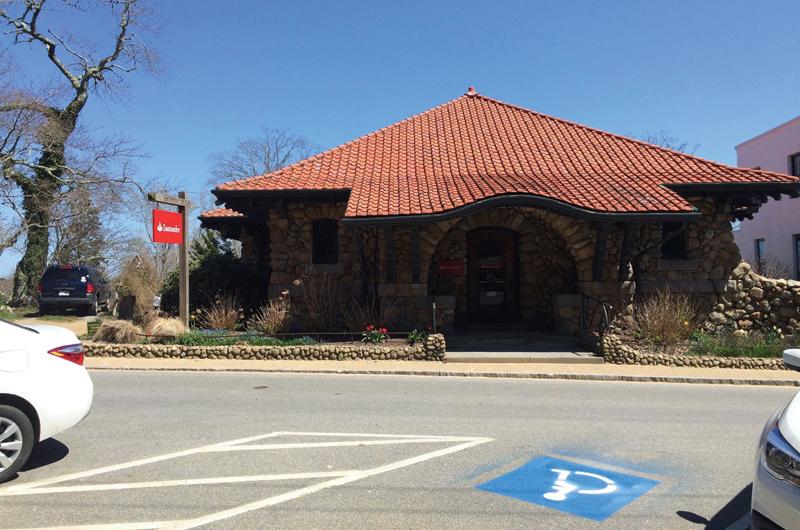 On May 15, 1857, Queen Isabella III gave her approval and Banco Santander was founded in Spain. That's more than a century and a half of Spanish roots. Over the years the bank grew and grew and made inroads around the world. Then it came to the Vineyard – and for the purposes of this history lesson, to Main Street in Vineyard Haven. There was a little branch office there, a cool one with stone walls and the most beautiful roof of red Spanish tiles. The building was built in 1905, and for decades housed the Martha's Vineyard National Bank. All was well with the roof, appreciated for more than 100 years by a long line of New Englanders. But then the bank with deep Spanish roots said, "Tiles? We don't need no stinking tiles," and applied to the town for permission to replace the roof with American shingles of American asphalt. Permission was granted and shingles appeared, whereupon the Island rose from its post-roundabout-depression and howled in the time-honored fashion for divine – a.k.a. Martha's Vineyard Commission – intervention. In vain, apparently: money talks and history walks.
That Which Does Not pseudo-Kill Us Makes Us Pseudo-Stronger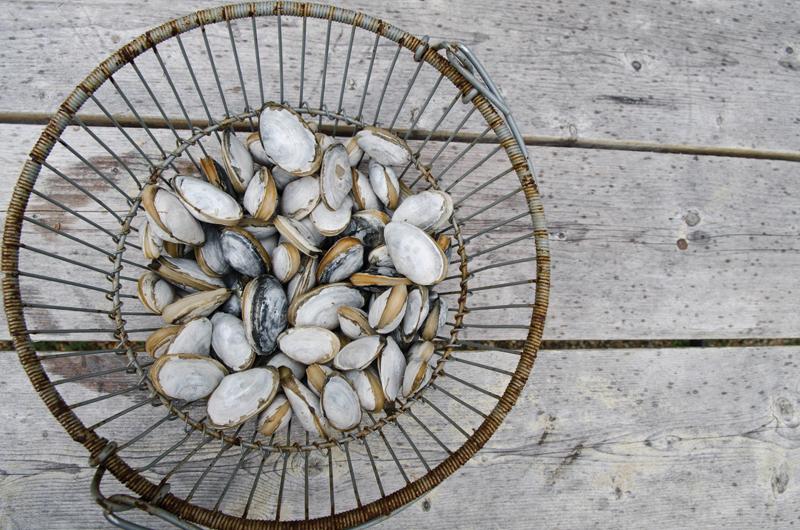 In October the state ordered Island waters closed to all shellfishing except scalloping due to a potentially toxic type of phytoplankton called Pseudo-nitzschia. The name closely resembles that of the famed German philosopher Friedrich Nietzsche; the symptoms – vomiting, diarrhea, incapacitating headaches followed by confusion, disorientation, short-term memory loss – closely resemble the side effects of a Philosophy 101 course. Could it be just a coincidence, or is there some sort of will to power going on among the fishing folks? How else to explain the comparison of one of the titans of nineteenth century thought to that of a post-oyster-eating bout of vomiting? "If you gaze long enough into the abyss," the real Nietzsche (or, the pseudo-Pseudo-nitzschia) said, "the abyss will gaze into you."
Show us the Lovewell
Island-grown entrepreneur Alan Lovewell – son of Vineyard Gazette photographer Mark Lovewell – caught a big one recently. Lovewell, who graduated from Martha's Vineyard Regional High School in 2000, went west and created a community-supported fishery called Real Good Fish in Monterey, California. His Bay2Tray program brings local fish into the school systems so kids don't have to make do with soggy fish sticks. Recently, the Obama administration reeled him in for a ceremony at the White House to honor "Champions of Change."
Dueling Literary Lions
In this corner, eighty-three-year-old Edward Hoagland. Legally blind but otherwise tough as nails. The octogenarian out of Edgartown just completed his twenty-fifth book: In the Country of the Blind. In the other corner, eighty-one-year-old Ward Just of Vineyard Haven, once wounded on assignment in Vietnam, but still smoking unfiltered camels. He just finished his nineteenth book: The Eastern Shore. Neither man shows any signs of slowing down. Good for them; good for us.