Esther Hopkins loves the home she and her husband bought years ago in a rural part of Oak Bluffs. But widowed and now ninety, the retired chemistry professor and environmental lawyer can no longer drive and began to feel lonely.
"I lived in areas far less rural than the Vineyard, and worked in academic and corporate settings where there were people to talk with and exchange ideas," she said. "All of a sudden, I felt isolated."
That's when a social worker introduced her to Polly Brown, a Vineyard Haven–based community activist and founder of Vineyard Village at Home, an organization that provides transportation and additional services to seniors who want to age "in place" in their own homes.
Hopkins became a client right away and now gets rides to her weekly play-reading group, to her doctor and dentist, and makes trips to visit friends, go to the bank, or to the post office easily, just by calling Vineyard Village. "It's wonderful; it gives me wheels!" she said.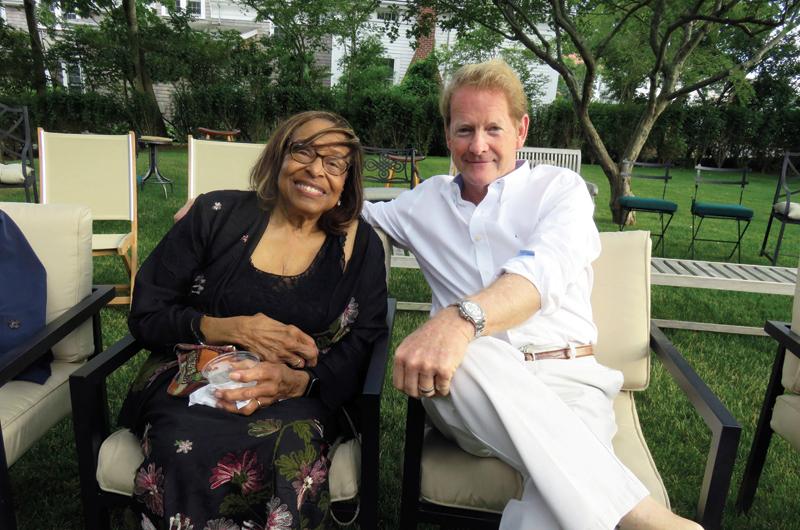 Brown started Vineyard Village at Home in 2007, after meeting the founder of Boston's Beacon Hill Village, a similar organization, while on vacation. After testing that concept with Island focus groups, she found the service was needed here just as much, if not more. "I hated to see seniors feel they had to leave the Island because we didn't have what they needed to stay here," Brown said. "We were losing some of the character of the Island.
Vineyard Village at Home is stemming some of that loss."
Currently, there are fifty-one Vineyard Village clients from towns across the Island and sixty-eight volunteer drivers who, on average, provide seventy-five rides per week. And as Brown says, "every ride makes a difference to somebody." Membership costs $475 a year, $600 for a couple. An endowment is available to fund membership for those who can't afford it.
Vineyard Village also provides referrals to businesses that will provide quick fixes for common household problems, often at a discount, and can help find volunteers to rake leaves or shovel snow. "We're delighted with the success of the program," said Brown. "Our members tell us that they couldn't stay on the Island and certainly couldn't maintain their active lifestyle without the services and transportation that our volunteers provide."
Volunteers aren't on a set schedule. They drive when they can, but have no obligation when they can't. Yet flexibility isn't the only benefit volunteers cite. Many volunteers say they learn extraordinary things about the Island's history and culture from the seniors they squire about.
Paul Doherty, a sixty-three-year-old Vineyard Haven resident and regular volunteer driver, said he gets far more than he gives. "I love seniors and everything that they bring to the table, from their wisdom and life experience to their wonderful senses of humor. Vineyard seniors are incredibly accomplished, interesting, funny people who love to talk."
Doherty and Hopkins are both retired and, it turns out, were both told they faced illnesses that would soon end their lives. They made a strong and lasting connection the first time Doherty drove Hopkins, a bond that has only grown stronger.
"Today, three years later, we are still here and going strong! This past summer as I was returning Esther home from a play-reading group, she grabbed my wrist and said: 'Paul, do you realize what day this is?' I said, 'No, Esther, what day is it?' 'It was two years ago that I was put on home hospice, and because of you and Vineyard Village, I am still here.'"
To learn more about Vineyard Village at Home, call 508-693-3038 or go to vineyardvillage.org.