Straight Outta Taunton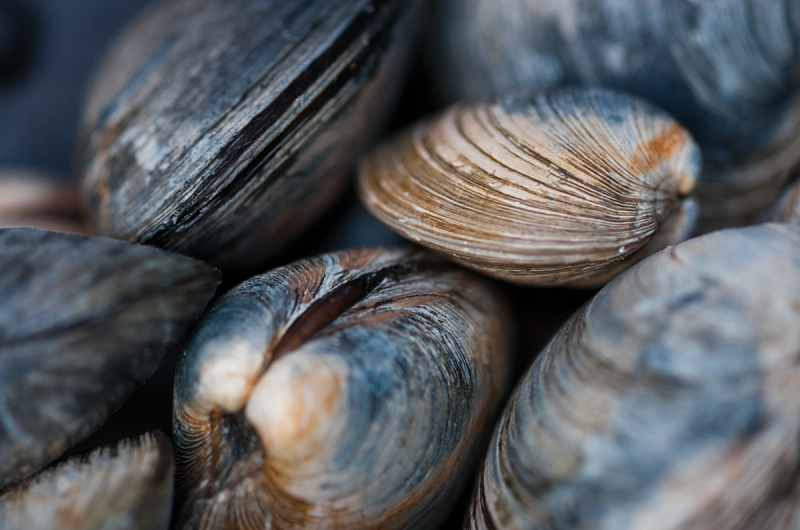 It turns out even quahaugs need a break. Recently, a large group of mollusks made the trek from Taunton to Martha's Vineyard to filter in some clean pond water. These Taunton toughs, known for their ability to sit in pond scum unmolested for years on end, now get to vacation on Martha's Vineyard, rubbing shoulders with their better-bred brethren beneath the waves. And the reward for becoming a non-polluted representation of the species – being eaten about a year from now. Welcome to paradise.
CSI: County of Dukes County

Implements of destruction vary in the Vineyard court report, from the very dangerous to the very odd. A shod foot is quite common (code for kicking someone); plates appear too, and once a thrown Shih Tzu was the featured weapon. Still, Flotsam & Jetsam was surprised not long ago by the appearance in the record of a samurai sword. No, this has nothing to do with the well-known gigantic sword maker of West Tisbury, who is a gentle soul. And fortunately, the aspiring shogun hurt no one in the incident, except for perhaps the pride of the sword itself, which in olden days had traditionally been used for good, not disorderly, conduct.
Jette Pack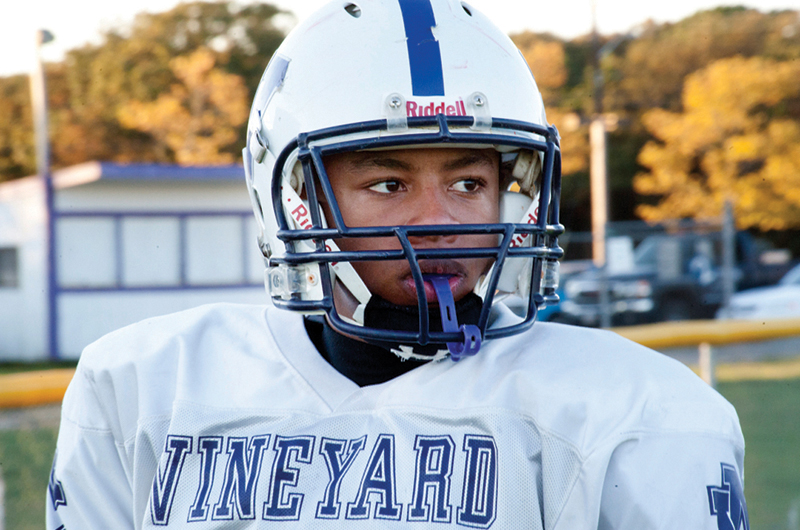 Randall Jette signed with the Green Bay Packers. The Jette-stream, as he is known around these parts, was a standout Vineyard player, graduating in 2011 and continuing his career at the University of Massachusetts, where he played cornerback. "You come to a school like UMass and you play other teams, they imagine Martha's Vineyard and they don't think football," he said near the end of his college career last fall. "They think Jaws, or they think of vacation." Well, this fall Jaws hits Wisconsin. Watch out, Tom Brady: when the Jette-stream bites, it hurts.
We'll Build that Wall and Make West Tisbury Pay For It

While keeping an eye on the presidential campaign, you may have missed a few of the local elections. But Flotsam & Jetsam has not. In Chilmark incumbent fence viewer Sam Feldman didn't submit his papers in time – watching fences is evidently time consuming – and what followed was a heavily contested write-in campaign. The position of fence viewer began in 1693, and is much like it sounds: stay on the lookout for bad fences. In all there were twenty-three write-in candidates for the position, but Feldman won handily with thirty-seven votes. For the position of surveyor of wood, lumber, and bark, Keith Emin beat out a field of twenty-one write-in candidates with nine votes.
Norton's Point

The Vineyard Gazette was born on May 14, 1846. To celebrate the 170th anniversary, Flotsam & Jetsam found time to re-read the first issues. Amidst all the Island news at the time, there was this classified advertisement on June 11, 1846, submitted by Samuel Norton: "Notice; all persons are hereby cautioned against harboring or trusting my wife, Lydia, on my account, she having left my bed and board on the 6th instant, without any justifiable cause."
Beardlander?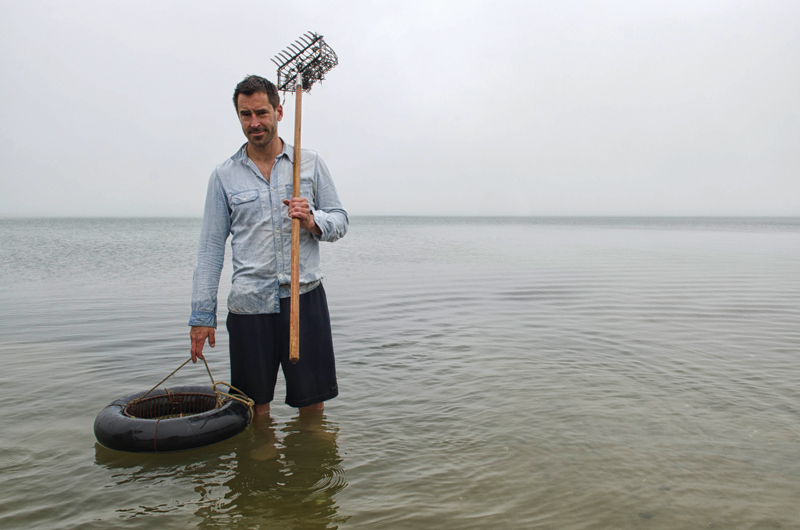 Proving that he is not just another pair of pretty boots, the Timberland model known as Farmlander – aka Chris Fischer – recently won a James Beard Award for The Beetlebung Farm Cookbook. (The book is Island-grown: Emma Young designed it, Gabriela Herman took the photographs, and Catherine Young co-wrote it.) After receiving the prestigious culinary award in New York City, Fischer spent the next few days eating his way through the metropolis and perfecting his latest look: Beardlander. Stop by his new Edgartown eatery to say hi, congrats, and wow...