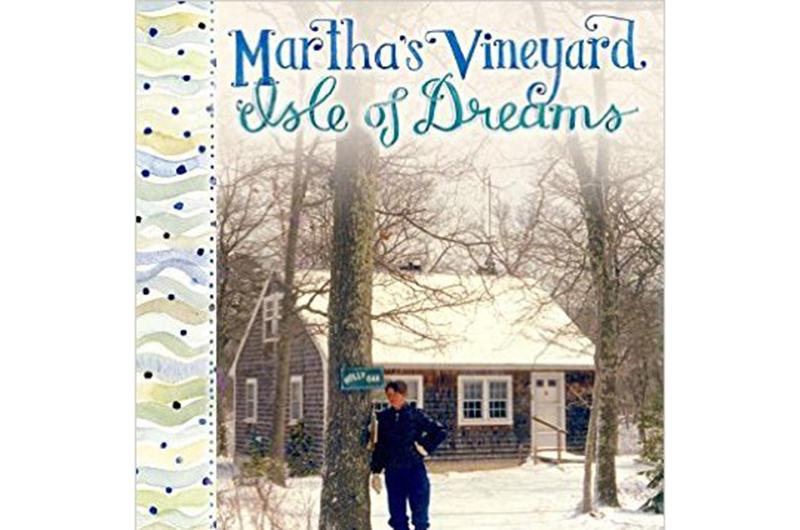 In the throes of heartbreak, Susan Branch ran away from home at thirty-four hoping to find her true self on the Island of Martha's Vineyard. While floundering in a place where she knew no one, she read self-help books, refurbished her tiny cottage in the woods named Holly Oak, and began her efforts to write her first cookbook.
"I wanted a pamphlet, a recipe for life -– for a fulfilled life," she remembered of her younger self. While she had no idea who she wanted to be, she knew what she didn't want to be. "I didn't want to be a bank teller; I didn't want to be an airline stewardess." And that, at least, gave her a place to start.
Now, three and a half decades later, Branch has built an empire of books, recipes, stickers, fabrics, and all things cute, all of which began after she moved to the Vineyard. It began with the cookbooks, which she wrote by hand because she wanted to add little watercolors between the words. As time went on, Branch began adding more and more anecdotal stories into the cookbooks, and her publisher, Little, Brown and Company, did not complain. She created a blog, sold her watercolors, and sent out "Willard," a handwritten letter through snail mail. Today "Willard" is sent via email to 53,000 people.
Then came the memoirs. Self-published and marketed primarily to the built-in audience of Kindred Spirits (as Branch-fans are called), the third and final installment, Martha's Vineyard, Isle of Dreams, is just out. This year also marks the thirtieth anniversary of Branch's first cookbook, Heart of the Home. A special, updated edition will be available in time for Christmas.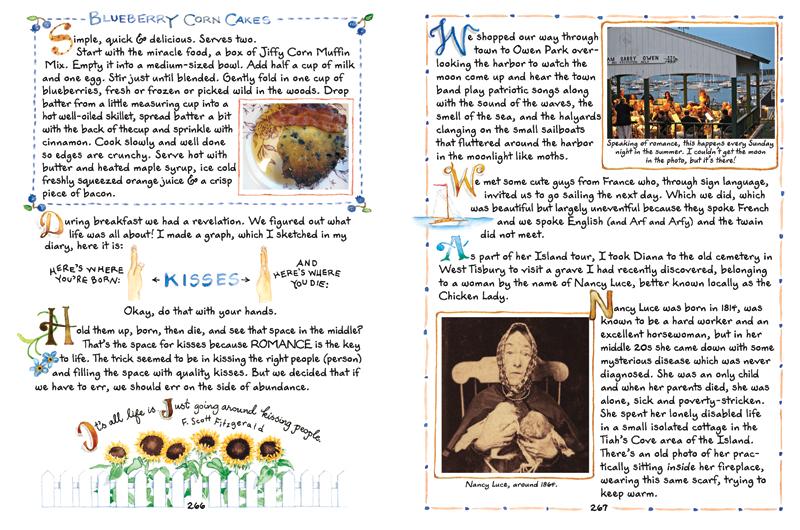 "I wanted to be a writer, but I didn't know if I was a writer," she said of transitioning from cookbooks to narratives. Being a meticulous diarist helped. Her first diaries are more traditional, scrawled entries in messy handwriting. As time went on, she began illustrating the entries, pasting in pictures, drawing in borders, and using neat lettering. Those transformed into her finished memoirs, which are dotted with recipes, watercolors, and quotes.
Self-described as a late bloomer, Branch didn't begin painting until her thirties. She bought a watercolor kit and sat in her kitchen, looking at a flower. "I painted a geranium and it looked like a geranium," she said – success. These days her watercolors can be found in calendars, on fabrics, as stickers and stamps. All of which keeps her busy managing her empire, updating her blog, and creating new art and recipes for her fans.
"We keep the fairy tale alive," she said a few weeks before she and her longtime partner, Joe Hall, packed their van full of books, filled a cooler with ice and cucumber sandwiches (bread, thin, thin spread of mayonnaise, sliced cucumbers, heavy pepper, no salt, leave the crust on for extra fortification), and took to the road for a two-month book tour. As with her previous tours, the plan is to stop at independent bookstores from Massachusetts to California and back, sign books, hug friends new and old, and end each night with a bourbon Old Fashioned.
Then it will be back to home at the head of Spring Street in Vineyard Haven for the summer. In the fall, she will pack up her books once more and ride an ocean liner to England, where she has invited her European girlfriends to a bring-your-own-picnic-basket meet and greet. She will, of course, keep a diary of the trip. These meet and greets are the physical manifestations of her blog, where her fans first engaged with each other. Her fans are mostly women and Branch said her struggles and triumphs in the books are a shared experience for many of them.
"I felt very connected to my girlfriends and women in general," she said, looking back again to her early days on the Island. "It's very personal, but it's things we all are going through: I couldn't figure out who I was and what I wanted to do."
In the time of uncertainty, Branch turned to her heroes, women like Beatrix Potter, Helen Keller, Laura Ashley, and the Vineyard poet Nancy Luce. Quotes from these and other heroes dot the pages of her new book and a line of Beatrix Potter figurines stand behind her sink in her Vineyard Haven kitchen. She now knows that she is all the things she loves and that she is never that far from the lost little girl she once was. She is a Volvo-driving painter, cook, and writer who is fifty-seven years past twelve.