Best Live Music Venue: The Ritz
4 Circuit Avenue, Oak Bluffs, 508-693-9851, theritzmv.com
Runner-up: The Port Hunter
55 Main Street, Edgartown, 508-627-7747, theporthunter.com
The Ritz has quickly become the go-to venue whenever you're in need of a live music fix. This legendary dive bar hosts Island-favorite bands most every night, all year long. Locals couldn't be more pleased. The Port Hunter comes alive in the summer and provides choice bands from both on-Island and off.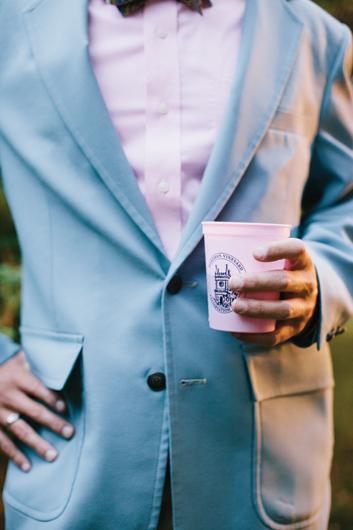 Best Charity Event: A Taste of the Vineyard, Martha's Vineyard Preservation Trust
Dr. Daniel Fisher House lawn, Main Street, Edgartown, 508-627-4440
Runner-up: Possible Dreams Auction, Martha's Vineyard Community Services
Winnetu Oceanside Resort, 31 Dunes Road, Edgartown, 508-693-7900
Nibble, sip, dance, repeat. Nantucket Reds definitely required. Partygoers kick off the bustling summer season at the Preservation Trust's A Taste of the Vineyard, a perennially sold-out event. Later in the summer the Possible Dreams Auction makes dreams a reality. Want to hang out with Seth Meyers? Bid enough and you can.
Best Movie Theater, Festival, or Series: Martha's Vineyard Film Center
Tisbury Marketplace, 79 Beach Road, Vineyard Haven, 508-696-9369, mvfilmsociety.com
Runner-up: Entertainment Cinemas
65 Main Street, Edgartown, 508-627-8008, entertainmentcinemas.com/locations/edgartown
Comfy stadium seats: check. A constantly full calendar of film festivals, new movies, documentaries, and classics: check, check, check, and check. At the state-of-the-art Film Center, there is a movie for any taste. If blockbuster hits are more your style, Edgartown Cinemas' two screens have you covered. The newest releases are always playing.
Best Live Band or Musician: Johnny Hoy and the Bluefish
508-696-3007, johnnyhoyandthebluefish.com
Runner-up: The Joanne Cassidy Band
774-549-2020, joannecassidyband.com
The bluesy tunes of Johnny Hoy and the Bluefish are sure to get anyone on the dance floor. It's not hard to catch this rockin' band during the summer – you can find them at everything from fancy fundraisers to dive bars. If you're in the market for a high-energy band to get you grooving, the Joanne Cassidy Band is a must.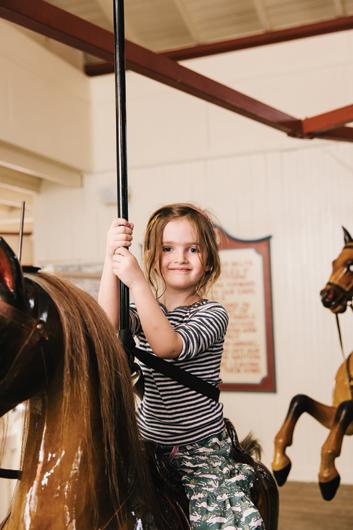 Best Family Activity: Flying Horses Carousel
33 Lake Avenue, Oak Bluffs, 508-693-9481
Runner-up: The Barn, Bowl & Bistro
13 Uncas Avenue, Oak Bluffs, 508-696-9800, thebarnmv.com
The calliope music draws you in. The allure of catching the brass ring keeps you riding again and again. Now in its 141st season, the Flying Horses Carousel continues to delight families with its antique horses and timeless fun. At the new Barn, Bowl & Bistro, hoots and hollers are regularly heard when someone, probably Jared, bowls a strike.
Best Off-Season Event: Christmas in Edgartown
Various locations, edgartownboardoftrade.com
Runner-up: Martha's Vineyard Striped Bass & Bluefish Derby
Weigh Station, Dock Street, Edgartown, mvderby.com
Edgartown transforms into a winter wonderland each December during the Christmas in Edgartown weekend festival. From a parade, crafts, and sleigh rides to the lighting of the Edgartown Lighthouse, there is fun for all ages. Fall on Martha's Vineyard is for the fishermen, who crowd the beaches to vie for the top spot on the Derby leaderboard.
Best Performing Arts Organization: Martha's Vineyard Playhouse
24 Church Street, Vineyard Haven, 508-696-6300, mvplayhouse.org
Runner-up: The Yard
1 The Yard, Chilmark, 508-645-9662, dancetheyard.org
All year long the Martha's Vineyard Playhouse pumps out superb entertainment. From poetry cafés and movie nights during the winter to outdoor theater and full productions in the summer, they know how to keep folks entertained. The Yard, tucked away on Middle Road in Chilmark, brings in numerous dance companies during the summer season to showcase what they do best.
Best Summer Event: Martha's Vineyard Agricultural Society Livestock Show and Fair
35 Panhandle Road, West Tisbury, 508-693-9549, marthasvineyardagriculturalsociety.org
Runner-up: Oak Bluffs Fireworks
Ocean Park, Oak Bluffs, 508-693-0077
End your summer with a bang – literally. Each August the four-day Agricultural Fair kicks off on a Thursday. Devotees wouldn't dare miss the Ferris wheel, fried food, or livestock barn. On Friday of that same week, the sky above Ocean Park comes alive with fantastic colors during the always-popular fireworks show. A perfect grand finale for the summer.