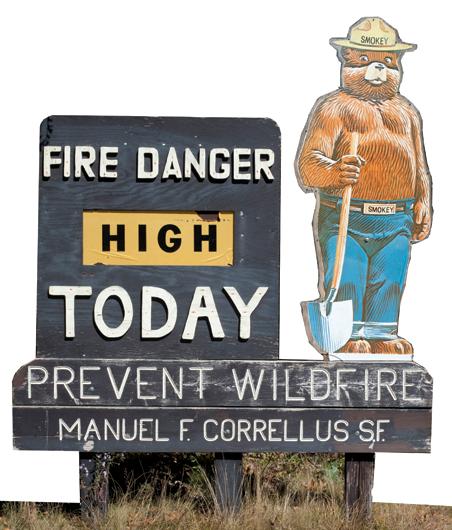 Smokey and the Bandit II
Only you can prevent forest fires, and, it turns out, only you can prevent bear-napping too. Smokey Bear, that gentle soul with the scolding furry finger who stands half-dressed (just pants, no shirt) at the entrance to the Manuel F. Correllus State Forest was stolen once again. It is unclear who the culprit was – bored teenagers, budding pyromaniacs, or a peevish mom upset at seeing a bear each day looking at her in a lustful way, with pecs just a tad too large and furry for her liking. In any case, a new Smokey was built at a cost of close to $1,000 and once again guards his post at the edge of the forest, this time covered in plexiglass and bolted to the ground, but still half-dressed.
Pinkletink Like a Man
The term pinkletink, the local name for a tree frog whose lusty mating call is heard around the Island each spring, was recognized as one of the best regional slang words from around the country by the website Thrillist, which bills itself as a "leading men's lifestyle brand." Can the phrase "Hey bro, wanna go pinkletinking tonight?" be far behind?
The Smell of Money
Twenty-one skunks were withdrawn from under the Martha's Vineyard Savings Bank Chilmark branch and deposited to other parts of the Island.
What Do You Mean What Do We Do All Winter?

On March 26, a large crowd gathered at the Oak Bluffs library for a talk by Herb Foster entitled "Octogenarians Are Still Horny." The crowd was well-behaved, and at last report all potential stud careers remained intact.
The Chosen One

In the wake of Zoolander and Zoolander 2, the Vineyard has its own fashion icon in the making: Farmlander. Thanks to Timberland's new MarkMakers: Guide to the Modern Trail campaign, Chris Fischer has a new pair of shoes. Visit timberland.com/markmakers/chris-fischer.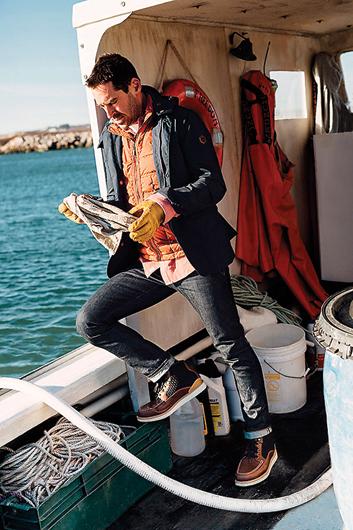 Meanwhile, Over on the Happy Isle of Chappy
An ad campaign from the 1970s suggested that Virginia is for Lovers. Closer to home we have Chappy is for Injured Gulls. The tradition dates back decades, and in the gull community the people of Chappy are known as soft-hearted souls with a particular affinity for things that fall out of the sky. On an island full of misfits, a broken wing is no reason to tern away. Unlike those who have come before, the latest physically-challenged gull has no name. Others have been called Lefty, Lucky, Broken Wing, Ditto, and BW2. But perhaps anonymity is for the best. While hobbling too close for handouts, Broken Wing was run over by a woman speeding off the Chappy ferry. Good luck to the no-named gull.