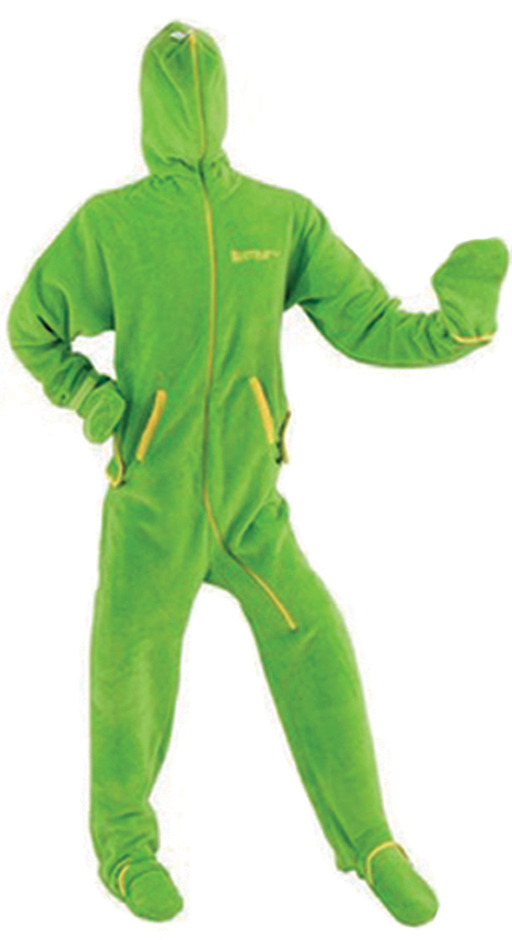 As any Islander who works or plays outdoors can attest, the trick to staying comfortable in the off-season often involves the practice of layering. From long underwear to flannel-lined jeans, from jersey knits to bulky sweaters, more is definitely more when it comes to fall and winter fashion al fresco. And while cotton and wool are trusty pieces of the putting-on puzzle, these days it seems you can't throw a snowball without hitting a fleece-clad friend (former friend, perhaps, depending on how hard you're throwing). First created in a factory in Lawrence, Massachusetts, in the late 1970s, fleece rapidly gained popularity at frat parties and on family ski trips, while also winning fans among the more rugged sports and trades, from rock climbers to roofers and everyone in between.
The inspiration for the fabric was the success of the first synthetics such as nylon. (Which, incidentally, was developed from a fiber "discovered" in the 1930s at a DuPont lab by Vineyard summer resident Julian Hill, whose wife, Polly Hill, created the arboretum in West Tisbury.) With nylon in mind the owner of Malden Mills directed a team of engineers to create a new foul-weather fabric, woven out of polyester yarn. The yarn begat a lightweight fabric, which, when brushed out, puffed up into a material that was thicker and more insulating, without increasing its weight.
A savvy collaboration with Patagonia soon put Malden Mills on the map, and the invention is credited with pulling the mill, lagging in the post–World War II manufacturing economy, out of bankruptcy. The mill eventually experimented with using recycled soda bottles and other plastics to fashion its fabrics, upping the feel-good factor of fleece jackets, hats, and vests.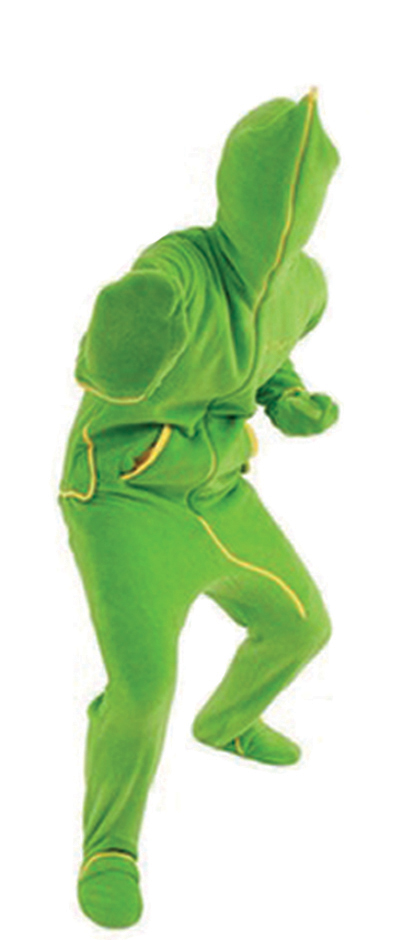 The advantages of fleece were numerous and immediately apparent. As many a school-age child will tell you, wool can sometimes be itchy. And though it will keep you warm when wet, the all-natural odor of a wet sheep is not for everyone. And who hasn't dug out a pile of favorite winter woolens to find they've been snacked on by hungry moths all summer long?
Fleece fans rejoiced in the material's versatility; it is simultaneously lightweight and warm. It is moisture-wicking, fast-drying, and – much to the delight of sweater-sneezers everywhere – hypo-allergenic.
Of course, there are some fleece flaws. The same properties that keep water out have been known to hold perspiration in, resulting in low breathability (and high stinkability) during strenuous activity. Fleece, though warm, is not windproof, and is highly flammable (fling off your fleece while tending the fire or wood stove, please). Early incarnations were also highly susceptible to pilling – the formation of small balls of fabric caused by overuse – though later developments have addressed the "pill problem" somewhat.
Colloquially, "fleece" in noun form has come to refer to the pullover jacket that the material so famously spawned. On-Island, the fleece is most likely a multipurpose garment, hanging on a hook by the door. It's what you'll grab on chilly, late-summer nights, or the first line of defense against the impending winter cold. A fleece has also been known to address the off-season conundrum of what to wear to the post office. A fleece can hide all manner of under-layer sins: a moth-eaten flannel, last night's pajamas, or a borrowed sweater you're not quite ready to return.
Convenient, cozy, and cost-effective, the fleece is your faux-furry friend.